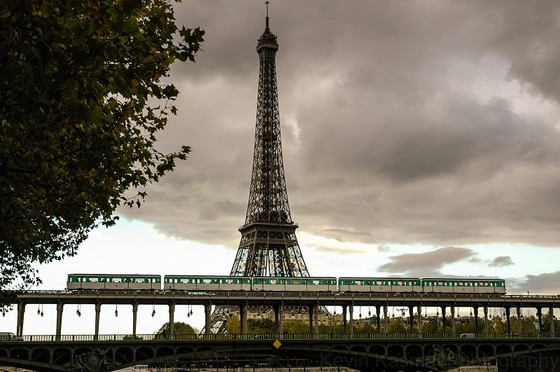 Alstom to supply its automatic train operation system to line 6 of Paris metro
Press Contacts
Visit our media section and follow the link "Press contacts"
20180423---Alstom - Kasmai---800x320.jpg
Alstom has been selected by the RATP to provide its automatic train operation system I-CBTC to line 6 of the Paris metro[1]. The contract consists of two parts: the on-board system, which carries out the automatic train operation, and the radio system, which transmits data between the train and the ground. Alstom is in charge of the development, validation, industrialisation, installation, testing and commissioning of both batches. In total, 47 MP89 metros and 28 stations on line 6 will be equipped with Alstom solutions. 
I-CBTC is an interchangeable CBTC[2]-type automation system that meets the criteria of the RATP for the OCTYS standard. It contributes to improving frequency and increasing the metro availability rate to nearly 100% on line 6. Developed in partnership with the RATP, I-CBTC carries out the functions of remote operation, enabling the metros to circulate in total safety, and operates the traction and braking systems to move the metros automatically from one station to another. Close to 130 MF01 metros in Paris, in operation on lines 5 and 9, are now equipped with Alstom's I-CBTC on-board solution. The MP14 metros due to enter circulation on line 11 will also be equipped. 
We are delighted that the RATP has once again renewed its trust in our teams and our solutions, after asking us last summer to provide the automatic operation for line 11 in two identical lots. These two contracts amount to more than 90 million euros in total. As a result, Alstom is again becoming a significant player in the RATP signalling market. We are proud play a role in the modernisation of the Paris metro, said Patrice Houdu, Vice President of Alstom's signalling activity in France. 
This success reinforces Alstom's signalling activity in France, where it is the biggest employer in this particular sector with more than 1500 employees and 71% of purchases made from 450 French suppliers. Proof of the success and vitality of the market, a recruitment plan is underway to expand the teams based in Aix-en-Provence, Saint-Ouen and Villeurbanne. Since April 2017, 155 people have been recruited. More than 100 engineering and managerial positions are still to be filled, mainly in the fields of engineering (software, hardware, validation) and industrialisation. 
This contract will be carried out by three of Alstoms sites in France. Experts based in Aix-en-Provence will develop the on-board system and ensure the overall engineering of the project; those based in Saint-Ouen will carry out the engineering for the radio transmission system and ground-based equipment, as well as the testing and commissioning activities, and the experts of Villeurbanne will provide the equipment for the radio system.
[1] This contract was booked in Q4 of 2017/18 fiscal year
[2] Communication Based Train Control