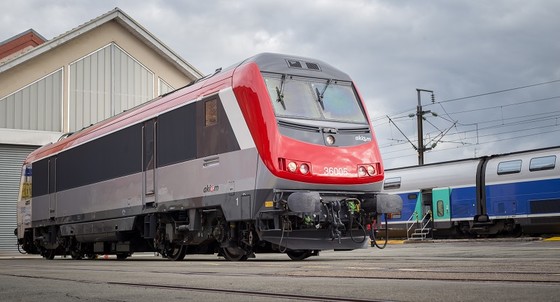 Alstom wins three new locomotive maintenance contracts with Akiem, Macquarie European Rail and Europorte
Press releases and news
24 Apr 2018
Alstom wins three new locomotive maintenance contracts with Akiem, Macquarie European Rail and Europorte
Press Contacts
Visit our media section and follow the link "Press contacts"
20180424---IMG_6981---800x320.jpg
Alstom has secured the trust of its three historical customers for maintenance activities, Akiem, Europorte and Macquarie European Rail, by signing extensions to the operational maintenance contracts for their respective locomotive fleets[1]. These contracts cover a total of 41 locomotives, including 10 new locomotives for Alstoms customer Akiem. At the same time, Alstom is extending its maintenance network in Germany with a new partner, mgw Service, a subsidiary of the Akiem Group. 
The initial contracts were signed at the end of 2006 and have now been renewed for a period of 5 years. The Belfort Services teams will thus ensure the management, maintenance engineering and execution of the maintenance operations in France and Germany thanks to Alstoms network of subcontractors. 
The renewal of these operational maintenance contracts with our three major customers testifies to the expertise and commitment of Alstoms Services team in Belfort. This good news reinforces our desire to transform the Belfort site into a European centre of excellence for locomotive maintenance, said Jean-Baptiste Eyméoud, president of Alstom in France. 
The Services activity of the Belfort site currently employs nearly 75 people and revolves around the following 5 activities: operational/mid-life maintenance of locomotives, accident repair for all types of trains, carrying out modifications under the warranty period and modernising diesel and electric locomotives. The Belfort team draws on the expertise of Alstoms sites in Le Creusot (for the bogies), Ornans (for the traction motors), Tarbes (for the traction chains) and Villeurbanne (for the electronics), as well as a network of external subcontractors. 
Through its extensive experience in maintenance, the Belfort Services department has become the leading private French ECM-certified (Entity in Charge of Maintenance, in line with EU regulation 445/2011) locomotive maintenance provider for all four functions (supervision, development, fleet management and execution) for a period of 5 years. This certification was confirmed at the beginning of 2018 in a second follow-up audit and is proof of Alstom's expertise and performance in all maintenance operations. It is a true mark of confidence for Alstoms customers, guaranteeing the excellence, quality and safety of its activities and allowing Alstom to leverage its expertise with its customers.
[1] These contracts were booked in the 4th quarter of the 2017-2018 fiscal year.