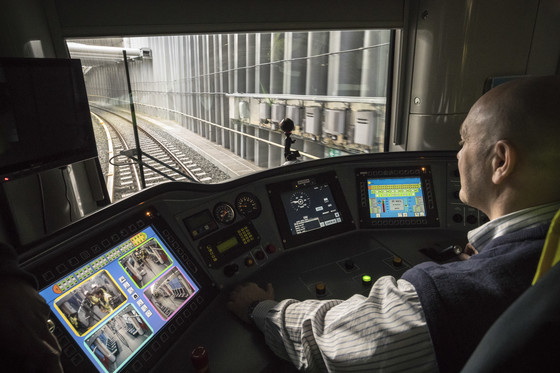 Amsterdam Metro North-South Line enters service with Alstom train control and signalling
Press releases and news
23 Jul 2018
Amsterdam Metro North-South Line enters service with Alstom train control and signalling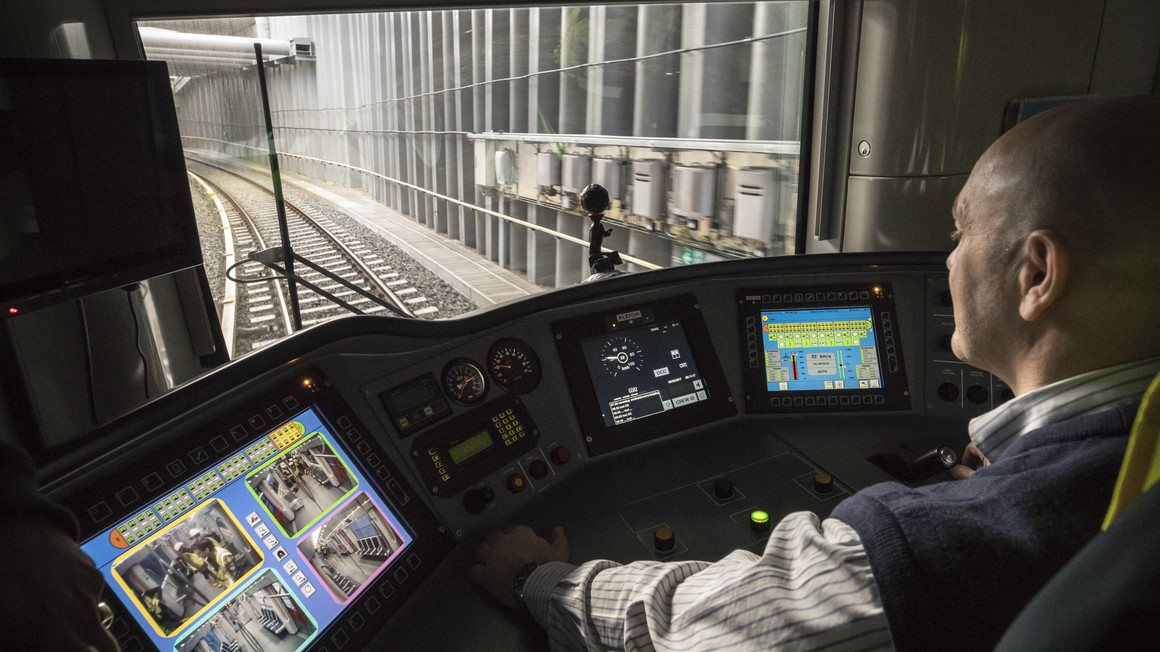 Amsterdam Metro North-South Line. © Gé Dubbelman
Press contacts - Corporate
23 July 2018 - Alstom's Urbalis 400 communications-based train control (CBTC) solution is the train control and signalling system behind the Amsterdam Metro North-South Line, a new line adding ten kilometres to the existing network, which opened on Saturday 21st of July with eight new subway stations. The new line was inaugurated by the new Mayor of Amsterdam, Femke Halsema, and Sharon Dijksma, Alderwoman of Traffic and Transport for the City of Amsterdam.
Alstom was awarded the contract to install Urbalis 400 on the line by the MET, the city's metro and tram authority, in 2012. The complete project scope includes the deployment of CBTC across the new North-South Line (line 52) and the existing lines 50, 51, 53 and 54, totalling 39 kilometres of track and 40 stations, as well as a new control centre and the installation of CBTC equipment aboard 90 trains.
"Alstom is very pleased to be part of this unique project and to support GVB and MET in their commitment to offer their passengers improved service, namely faster and more reliable travel on the busiest lines of the system. Our team remains ready to continue to ensure the performance expected of the network," said Gian-Luca Erbacci, Senior Vice President Alstom Europe.
Alstom's Urbalis solution will help the Amsterdam operator GVB not only reduce headway and provide 25% additional line capacity, but also increase operational performance and reliability. Lines 50, 51, 53 and 54, on which some of the original signalling equipment dates back to 1977, are expected to be in operation with CBTC by 2019.
Alstom boasts over 15 years' experience in radio CBTC solutions, which give operators precise control in the movement of their trains, allowing them to run on the line at higher frequencies and speeds in total safety - with or without drivers. Alstom's Urbalis accounts for over 25% of all radio CBTC solutions in operation around the world. There are over 90 Urbalis CBTC metro lines in 25 countries, covering more than 1,600 kilometres. References include lines in Sydney, Beijing, Nanjing, Shanghai, Milan, Sao Paulo, Toronto, Panama, Riyadh and many more.