The 1st tram for Kaohsiung arrives in Taiwan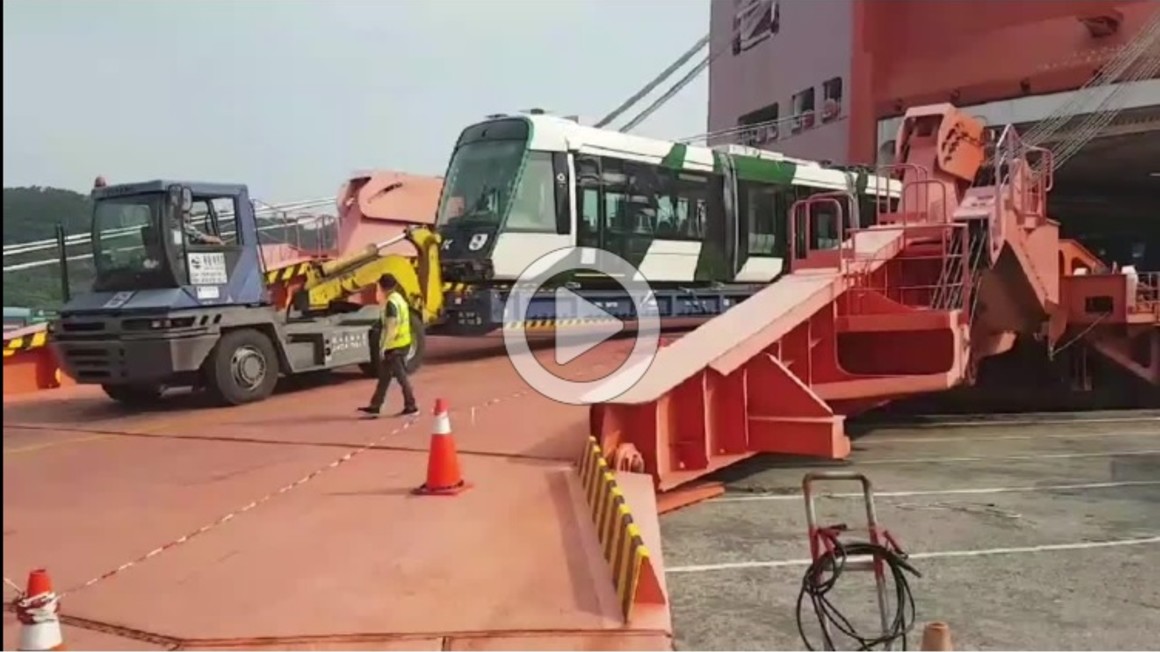 Tram Kaohsiung
Today, Alstom together with China Steel Co., KMRT and Kaohsiung city government received the first tram for Kaohsiung tramway phase two in Kaohsiung. The tram was manufactured at Alstom's La Rochelle site in France. 
The tram arrived in Keelung port, north of Taiwan, on 2 September and was then delivered to Kaohsiung via local transportation. It will go through coupling, visual inspection and preliminary works in the coming weeks before it is put on track for tests at the end of September 2018. 
"Alstom is confident that Kaohsiung tramway phase two will not only provide an efficient, comfortable and sustainable transport solution for residents and visitors in Kaohsiung, but also a new window to enjoy Kaohsiung's cityscape and culture", said Olivier Loison, Managing Director of China & East Asia, Alstom.
In January 2017, Alstom won a contract from China Steel Co. to supply 15 Citadis trams for Kaohsiung tramway Phase two. The line is 100% catenary free. All trams will run on the line using Citadis Ecopack on-board energy storage solution. And they will be fully charged through rigid catenary when stopped at stations in 20 seconds. A section of the Kaohsiung tramway phase two is expected to start revenue service in 2019.