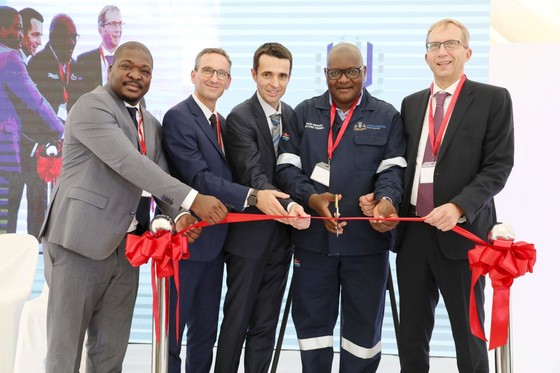 Alstom's joint-venture Ubunye inaugurates its world class rail factory in South Africa
Press releases and news
17 Oct 2019
Alstom's joint-venture Ubunye inaugurates its world class rail factory in South Africa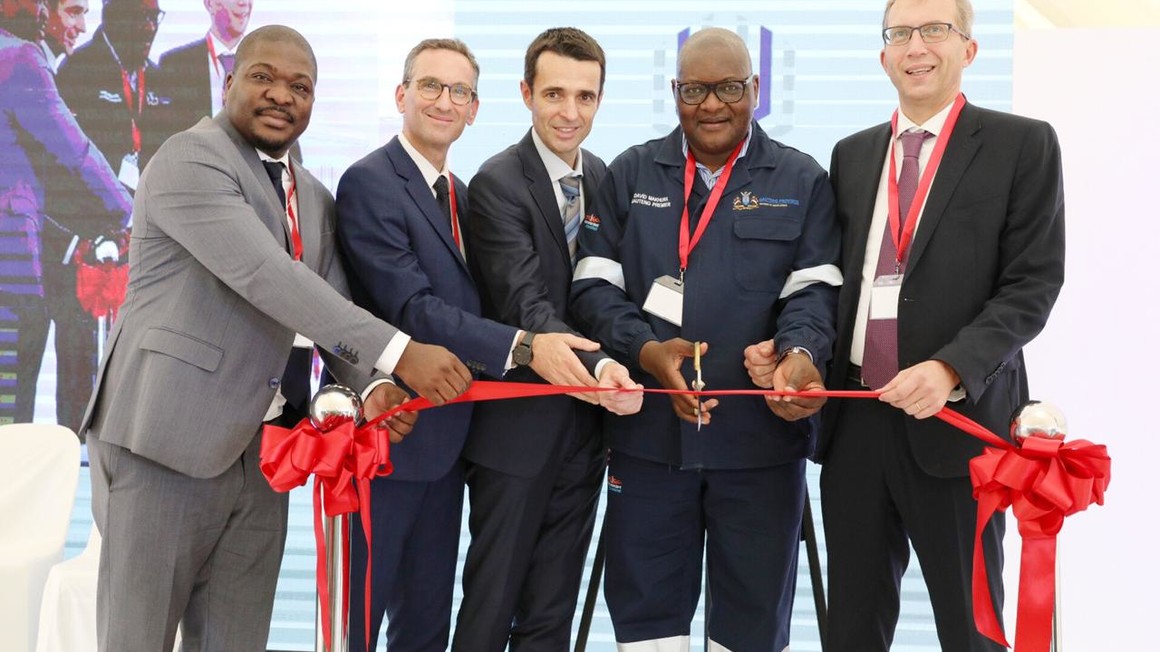 17 October 2019 – Alstom Ubunye rail factory, one of Alstom's joint-ventures in South Africa, was officially inaugurated on 17 October 2019, in Ekurhuleni, in the presence of the Premier of Gauteng, Mr David Makhura, Dr. Nkosindiphile Xhakaza, MMC (Member of the Mayoral Committee) for Finance and Economic Development in Ekurhuleni, the French Ambassador in South Africa, Mr Aurélien Lechevallier, and Alstom Chairman & CEO, Mr. Henri Poupart-Lafarge, together with 100 guests and 565 employees.
Alstom, through its two South African joint-venture companies, Alstom Ubunye and the Gibela Rail Transportation Consortium, is proud to be part of the development of rail transportation in South Africa.  Through the two factories situated in Ekurhuleni, near Johannesburg, Alstom is committed to creating a sustainable future for the more than 1500 local employees. Both JV's are well established South African companies, with local partners, more than 95% local employees, with unique skills and technology transfer programmes. Besides its long-term ambitions for the country, Alstom is also making an impact on local communities through several social investment programmes.
"Since 2016 we embarked on a huge programme and investment to modernize the Alstom Ubunye factory in order to supply components for 150 trains to Gibela Rail, where the new PRASA trains are being built. The unique transfer of technology from our  sites across the world has created a rail factory hub with world-class competencies. We are confident in the future of South Africa and have established this industrial footprint with a long-term vision to be an African Rail Hub of excellence." said Henri Poupart-Lafarge.
Over the past 3 years, the factory has been transformed in its entirety to ensure Alstom Ubunye can meet the demands of its customers. A significant investment has been undertaken in upskilling employees and installing state of the art equipment such as advanced robot technology. The factory has recently been certified to EN 15085 CL1 and ISO 3834-2, the highest welding certification level in the industry, globally. This CL1 certification applies to safety critical components such as bogie frames, End Under Frames (EUF) and anti-intrusion boxes.
In Full Nominal Mode Ubunye will deliver 62 bogies, 62 end under frames, 20 traction cases and 10 Static Inverters per month. It will also manufacture looming, cubicles and PACIS (Passenger Public Address, Closed Circuit Television and Information Systems), and prepare to serve the expected increasing demand for rail innovation in Sub-Saharan countries.
Through the modernisation of Alstom Ubunye, Alstom has established an African rail company with local partners (IDC and CTE), creating a stronger industrial and commercial base with the purpose to offer a complete transport portfolio to address Southern Africa's railway transport needs.