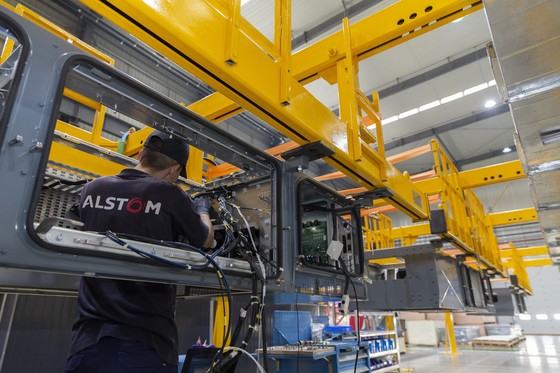 Alstom to provide component solutions for Xi'an Metro Line 3 and Dujiangyan Tramway in China
Press releases and news
30 Dec 2019
Alstom to provide component solutions for Xi'an Metro Line 3 and Dujiangyan Tramway in China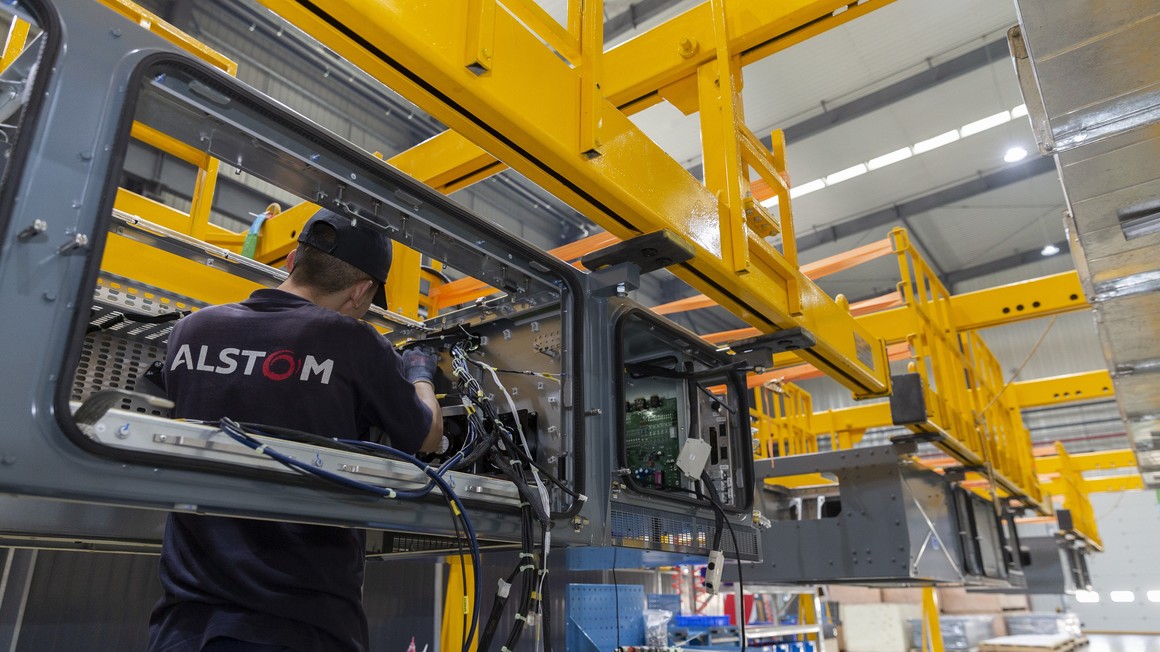 A new sign of trust from Chinese cities
30 December 2019 – Alstom will supply traction systems for 174 additional metro cars (29 six-car trains) of Xi'an Line 3[1], as well as bogies and traction systems for 18 additional trams of Dujiangyan M-TR Line[2], for the total sum of approximately €30 million. The additional order for Xi'an Line 3 is awarded by Xi'an Metro Company Limited, while the Dujiangyan tramway project – the first for Alstom in the city – is subcontracted by CRRC Changchun Railway Vehicles Co., Ltd.
Through its joint ventures, Shanghai Alstom Transport Electrical Equipment Co., Ltd. (SATEE) and Xi'an Alstom Yongji Electric Equipment Co., Ltd (XAYEECO), Alstom will equip the metro cars and trams with its OptONIX and ONIX 850 traction systems respectively, which include VVVF (variable voltage/variable frequency drive), CVS (static converters) and motors. The Alstom site of Le Creusot, France, the group's centre of excellence for tram bogies, will produce the Arpège tram bogies.
OptONIX was designed and developed specifically for the Chinese market. Alstom has earlier successfully delivered this traction system for 41 trains of Xi'an Line 3 phase one, and is currently delivering for 67 trains of Xi'an Line 5 phases one and two. Globally, rail transportation systems in more than 12 countries use Alstom's highly reliable, compact and lightweight OptONIX and ONIX.
"With over 70 years of expertise in China, Alstom is proud to continue being a valued partner in supporting various urban transport projects in strategic Chinese cities. Winning these contracts also demonstrates the high level of trust customers in Xi'an and Dujiangyan have for Alstom," said Olivier Loison, Alstom's Managing Director for China and East Asia.
Xi'an has been significantly expanding its metro networks. The historic midwestern Chinese city today consists of four metro lines with an annual ridership of 746 million in 2018. Dujiangyan – a popular cultural destination in Southwest China – is preparing for its first 20km intra-city urban rail network. Designed as a tramway spanning 23 stations, the Dujiangyan M-TR Line will provide a clean, safe and reliable travel option to the city's residents and tourists.
Over the past 20 years, Alstom has supplied traction solutions for over 6,900 metro cars of 41 projects in six cities across mainland China, namely Beijing, Chengdu, Nanjing, Qingdao, Shanghai and Xi'an. Since the establishment of XAYEECO, Alstom has also been introducing its world advanced traction motor manufacturing know-how to Xi'an. Today, it has provided almost 10,000 traction motors for 18 urban projects in China, making it a competitive supplier in the market.
[1] Booked in the second quarter of the current fiscal year
[2] Booked in the third quarter of the current fiscal year