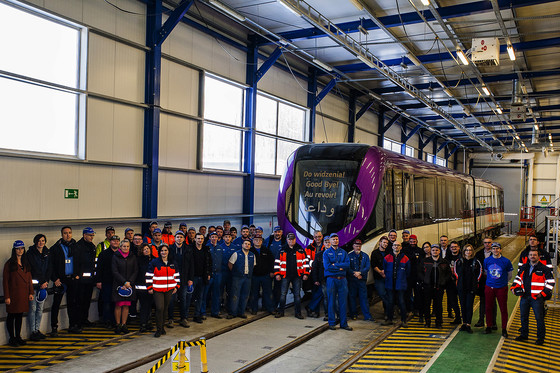 Alstom ships last metro trainset for Riyadh from Katowice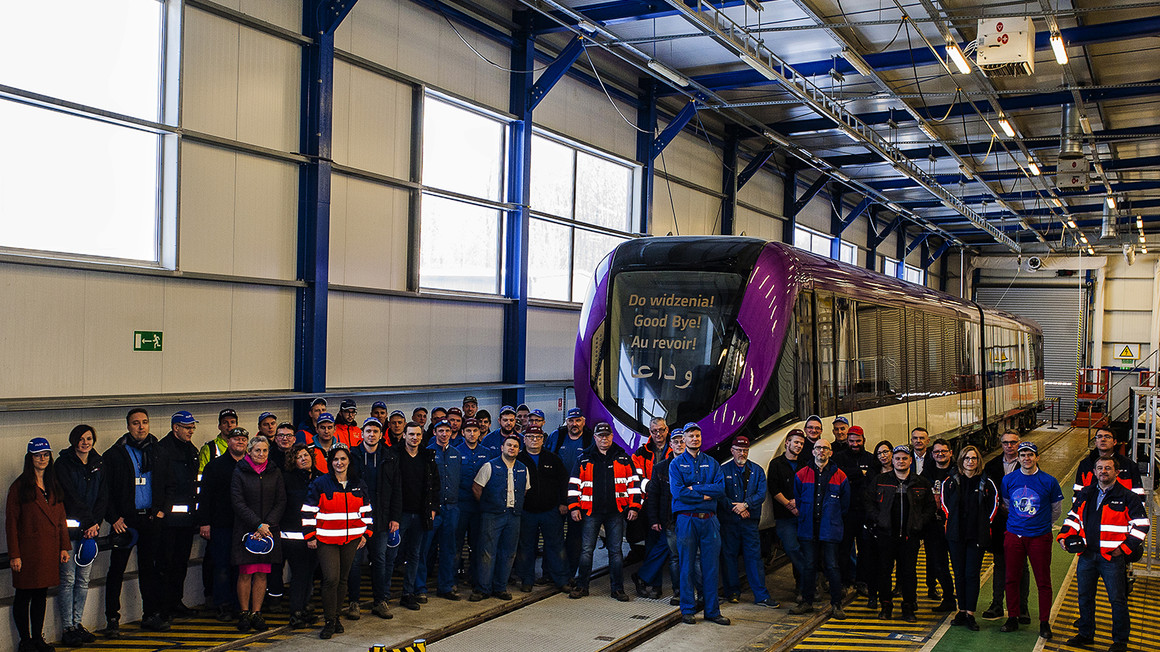 12 February 2019 – Alstom just shipped the last trainset for Riyadh Metro from its plant in Katowice, Poland. As part of the contract awarded in 2013 by Arriyadh Development Authority (ADA) to the FAST consortium[1] for the design and construction of lines 4, 5 and 6 of the Riyadh Metro, Alstom manufactured 69 Metropolis trainsets that will run on the new lines. 
Alstom is providing to lines 4, 5 and 6 of the Riyadh Metro a full integrated metro system including the Metropolis trainsets, Urbalis - Alstom's CBTC[2] signalling solution, as well as the power supply and Alstom's energy recovery system Hesop. The metro system has been optimized to reduce energy consumption.
Since the delivery of the first train in January 2017, every step of the trains' production, including final static and dynamic tests, was carried out at the Katowice site. After having successfully completed all tests, the last Riyadh metro train passed factory acceptance by the customer.
"It is thanks to all the Alstom employees involved in the Riyadh metro project that we have managed to achieve this great milestone. I am very proud to say that Alstom's site in Katowice has become a worldwide centre of excellence for metro trains. Today, we employ over 2,300 people in Katowice and are manufacturing some of Alstom's most innovative projects," said Radoslaw Banach, Alstom's Katowice Site Managing Director.
The Metropolis trains for Riyadh are composed of two cars and are 36 meters long. Each train features three classes: first, family and single class. The trains are driverless and 100% motorized, allowing them to run on gradients of up to a 6% slope.
The trains will offer passengers a high level of comfort, ergonomic seating, LED lightning, air conditioning and advanced passenger information systems.
[1] The FAST consortium includes FCC (leader), Samsung, Alstom, Freyssinet Saudi Arabia, Strukton, Setec and Typsa. The overall contract value for the consortium is €5.8 billion. Alstom's share in the contract amounts to more than €1.2 billion.
[2] Communication Based Train Control