Fundación ONCE and Alstom will work together to improve accessibility in transport
Press releases and news
20 Feb 2019
Fundación ONCE and Alstom will work together to improve accessibility in transport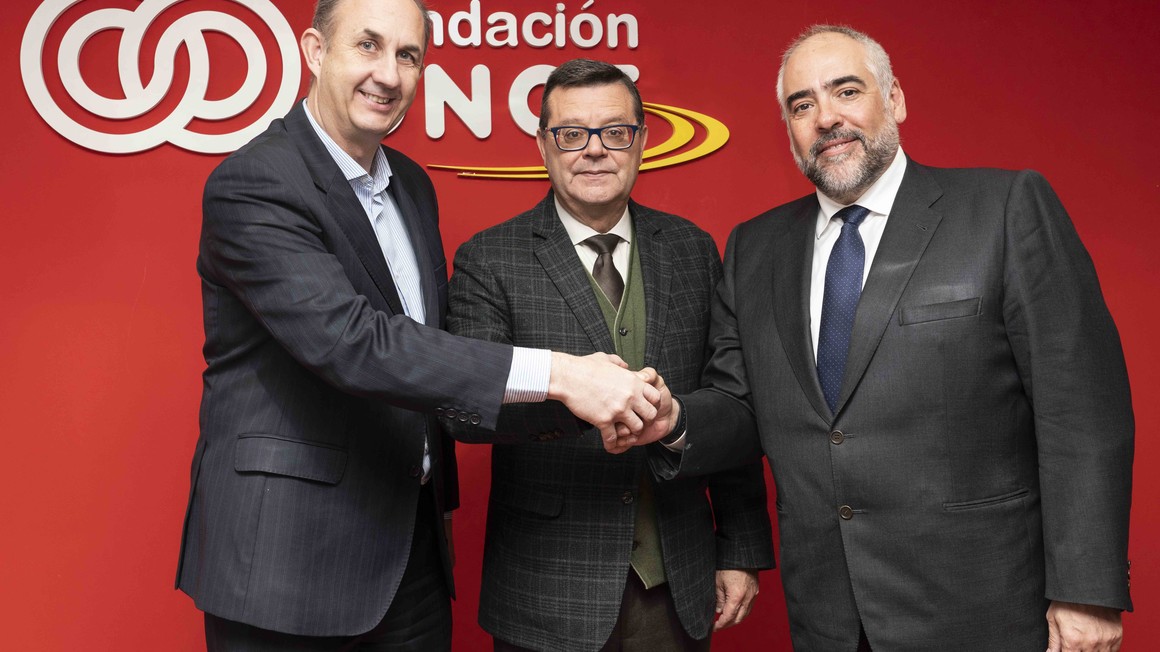 Madrid, 20 February 2019 - Fundación ONCE and Alstom have signed this Wednesday a collaboration agreement to improve universal accessibility in transport and achieve full inclusion of people with disabilities.
The agreement was signed by José Luis Martínez Donoso (General Manager of Fundación ONCE), José Antonio Rodríguez Pérez (Human Resources Director at Alstom in Spain) and Jaime Borrell (Business Development Director at Alstom in Spain). Signees agreed to highlight the importance that means of transport become more accessible and more comfortable for all passengers.
From this perspective, Alstom and Fundación ONCE commit to promote accessibility in design projects and create solutions "that improve usability and comfort for people with disabilities or for the senior population in transport".
For this reason, Alstom will promote universal accessibility in all its products and services. Alstom will also participate in R&D projects that aim to provide added value for people with disabilities or with special needs.
Likewise, Fundación ONCE and Alstom shall promote Smart Mobility, aligned with the Smart City concept, which places people at the centre of the 'smart' developments in order to provide solutions adapting to their needs.
Last of all, the signees will collaborate in promoting education and employment. Therefore, Fundación ONCE shall connect Alstom with Inserta - an expert in the development of training, employment, and consultancy programmes focusing on the integration of people with disabilities in the workforce.