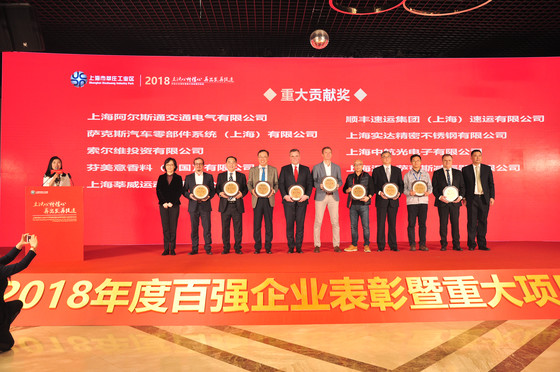 SATEE bagged four awards from Shanghai Xinzhuang Industrial District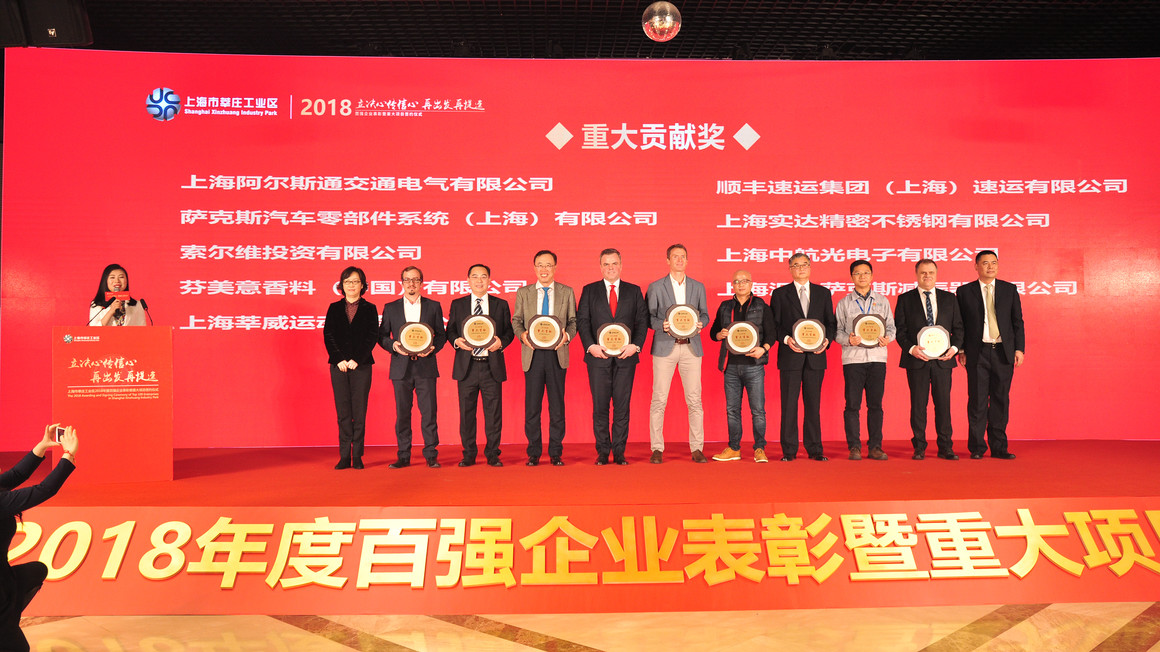 Shanghai Alstom Transport Electric Equipment Co., Ltd (SATEE), one of Alstom's joint ventures in China, won four awards today from Shanghai Xinzhuang Industrial District due to its excellent performance in 2018. A ceremony was organised today by Xinzhuang Industrial District with attendance of government officials of Xinzhuang Industrial District and over 130 companies.
General Manager of SATEE, Mr. Toby Tiberghien, was awarded as "Outstanding Entrepreneur". SATEE as company was awarded as the 2018 top 100 enterprises, the 2018 Best Growth Award and the 2018 Major Contribution Award.     
In total, about 20 companies won awards this year. All awards were selected by Xinzhuang Industrial District based on the economic contribution each company made in 2018 to the local economy.
SATEE was established in 1999 by Alstom and Shanghai Electric Group, supplying traction system and equipment to urban and mainline transport solutions. It has provided traction systems for 24 metro lines in 8 cities in China and abroad. In 2017, it established its subsidiary in Chengdu, Chengdu Alstom Transport Electric Equipment Co, Ltd, to serve for Central and West part of China. The subsidiary started manufacturing activities in June 2018.