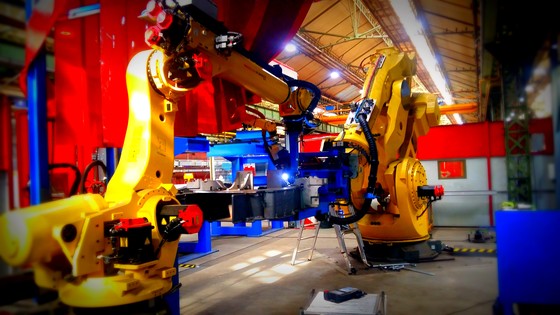 Alstom commissions the highest-capacity welding robot in the railway industry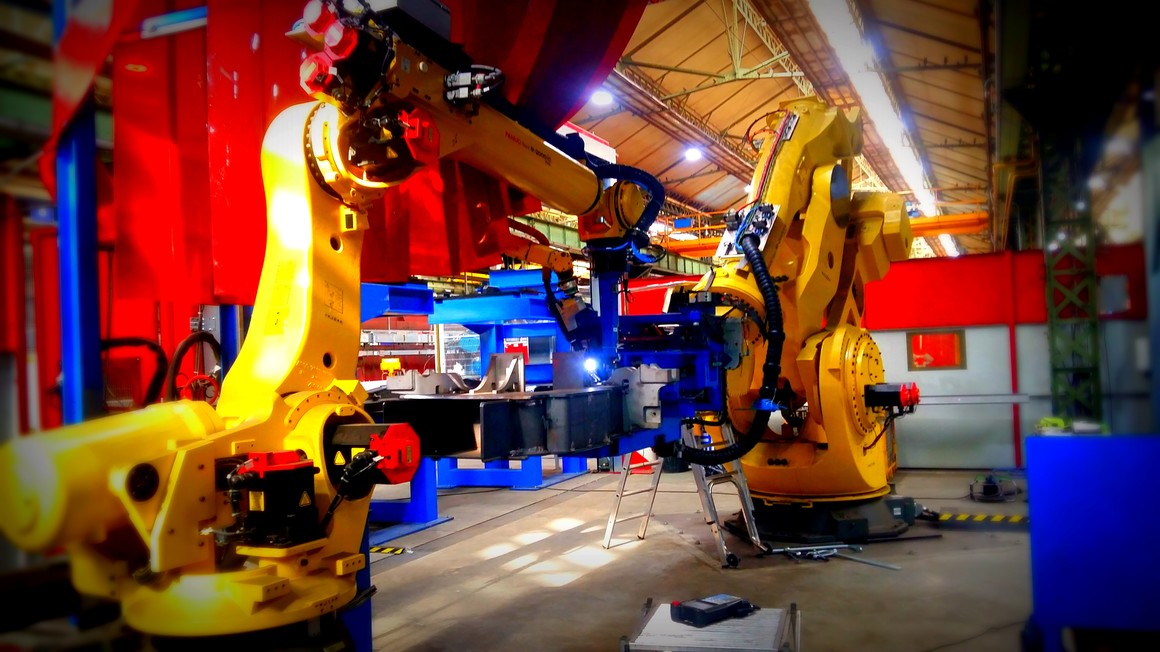 Press contact - France Great East
Press contacts - Corporate
4 April 2019 – Alstom's Le Creusot site has unveiled the highest-capacity welding robot in the railway sector, developed and manufactured by its supplier Farman, a subsidiary of the Galilé group, which specialises in robotic installations.
This investment in innovation of over a million euros is aligned with the development strategy for the Alstom site in Le Creusot, the group's centre of excellence for bogie design and production. The site's expertise is deployed in major rail projects such as the new-generation RER and Avelia Horizon, the fifth generation of TGV. Around thirty projects are currently being developed and manufactured at the site. The new welding robot will help respond to this high level of activity by reducing production times.
The new Farman welding robot is a combination of three robots, custom-built in response to Alstom's specific needs. It automates welding operations for steel or stainless steel parts and the handling of bulky parts that can weigh up to a tonne and measure five metres in length.
The new installation will also help improve working conditions by taking the strain in operations previously handled by workers and enabling them to gain new skills in robot programming and operation.
Following fine-tuning and operator training, the new Farman welding robot will be fully operational by the end of May.
"We are very proud to be commissioning this welding robot just over a year after placing the order. There are only two other robots of this type in the world, and they are in the aeronautics and automotive industries. The only tool of its kind in the railway sector, the robot will help us meet our current and future industrial challenges," declares Patrick Plichon, director of Alstom's Le Creusot site.
"Although Galilé operates all over the world, Alstom entrusting us with this great project is an opportunity to demonstrate our expertise in Burgundy, the group's birthplace," emphasises Eric Michoux, president of the Galilé group.
Pierre Bureau, Farman's CEO, adds: "For an experienced integrator like us, it was a major technical challenge to demonstrate our team's ability to make robots work together while controlling the heavy loads to be handled and the precision required for high-quality welding."
Alstom's Le Creusot site currently employs over 700 people, who design, approve, industrialise and manufacture 1,500 bogies and 15,000 dampers on average every year for the group's whole range of rolling stock.  A major local economic player, the Alstom site in Le Creusot generates about 1,900 jobs for its regional suppliers. It also contributes actively to the employers' grouping for integration and qualification (GEIQ) in industry by welcoming people struggling to access the jobs market.