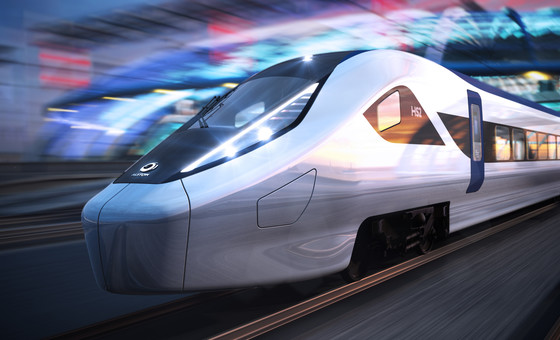 Alstom unveils proposed HS2 train design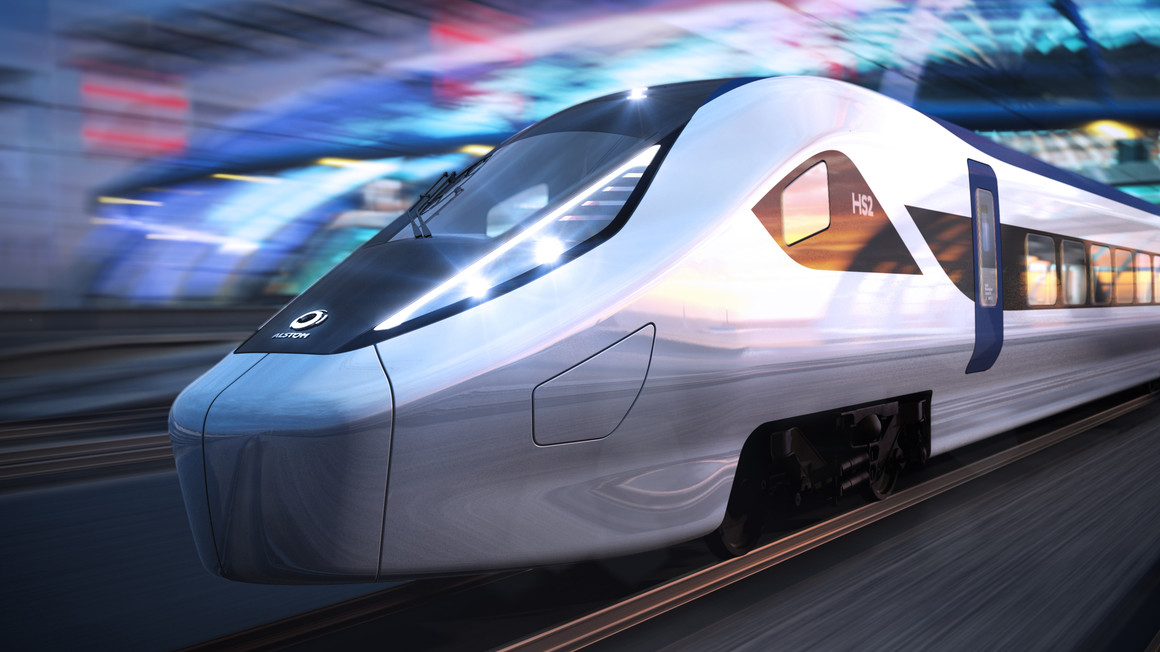 Press contact United Kingdom & Ireland
Press contacts - Corporate
An iconic new design from the world speed record holders
5 June 2019 – Alstom today unveils its proposed design for HS2 Ltd. The train is designed to meet all of HS2 Ltd's requirements for a world class, modern and flexible train which is as comfortable on the conventional network as it is on the new HS2 infrastructure. Alstom has market-leading high-speed rail expertise, from iconic train designs such as the TGV in France, Avelia Liberty in the USA and AGV in Italy, combined with 20 years' experience working with Pendolino trains on the UK's West Coast Mainline.
By integrating HS2 infrastructure and the conventional network from Scotland all the way down to the south of England, HS2 will become the critical driving force in revitalising towns and cities all across the country, and especially in the midlands and the north.
"Alstom's vision is to make HS2 trains a timeless design classic, with a passenger experience that is as smooth, calm and spacious as it is high speed. Alstom is excited to unveil this proposed train for HS2, which is the most important economic regeneration project in Britain for decades. It will knit together the great cities of the midlands and the north as never before, and turbo-charge our regional economies." said Nick Crossfield, Managing Director for Alstom in UK and Ireland.
This proposed train for HS2 Ltd builds on Alstom's unmatched experience in high speed rolling stock which includes being:
the holder of the world speed record for high speed rail, at 574 km/h

the only rolling stock manufacturer to win high speed train contracts on four different continents, from Korea to Italy, Morocco to the US

the manufacturer whose technology has been proven on everything from France's first TGVs to the UK's first very high-speed train, the original Eurostar e300

The designer of a new generation of Avelia high speed trains including Avelia Liberty in the USA, Avelia Horizon in France and the Avelia AGV in Italy.
Alstom's track record in the UK includes
a history in Britain dating to the dawn of the railway and involvement in some of the most significant and innovative rail projects such as building the UK Pendolinos, original Eurostar and infrastructure and railway systems on HS1

being the first manufacturer to create a partnership with the National College for High Speed Rail to deliver training on a UK site

being a key investor in UK rail expertise with Alstom's new Transport Technology Centre in Widnes.
HS2 Ltd intends to make a decision on the rolling stock contract award in 2020. Alongside London, Birmingham, Manchester and Leeds, HS2 services will also serve destinations beyond the core network, including York, Newcastle, Liverpool, the North West, Glasgow and Edinburgh.