The Alstom/Cosider consortium and EMA celebrate the entry into commercial service of part 1 of the Constantine tramway line extension
Press releases and news
03 Jun 2019
The Alstom/Cosider consortium and EMA celebrate the entry into commercial service of part 1 of the Constantine tramway line extension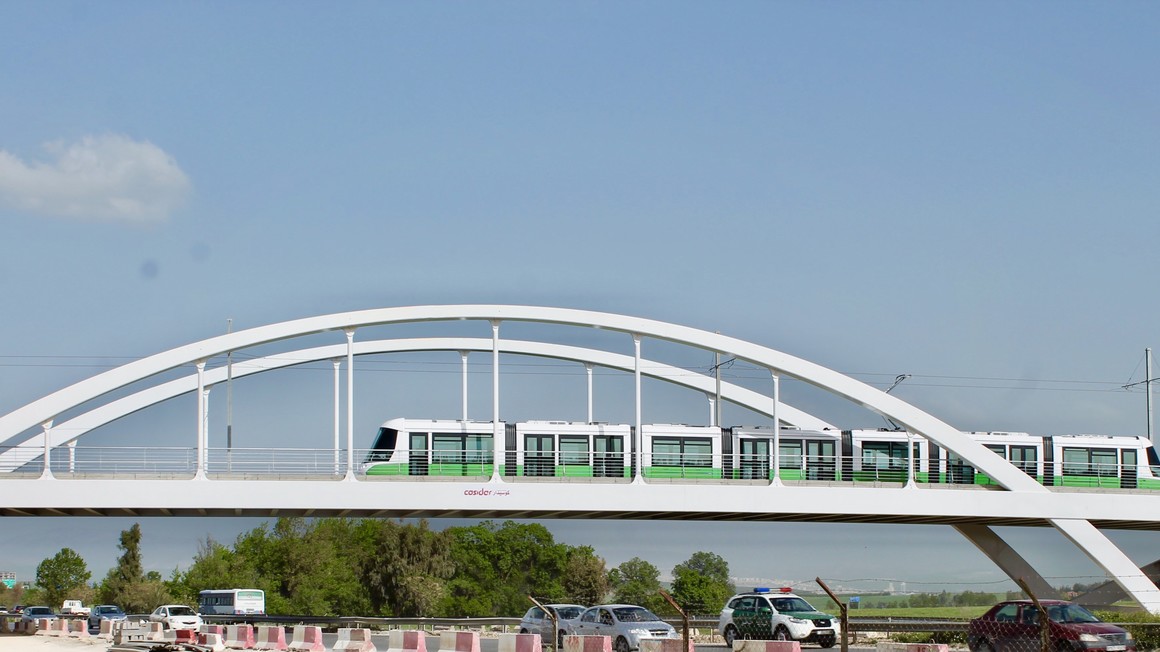 Press contacts - Corporate
3 June 2019 – Alstom participated in the entry into commercial service of the first phase of the project to extend the tramway line of the city of Constantine with its customer, Entreprise du Métro d'Alger.
In July 2015, EMA (Entreprise du Métro d'Alger) awarded the turnkey extension of the tramway line belonging to the Constantine agglomeration, representing a total length of 10.3 kilometres, to the consortium of companies consisting of Alstom (consortium leader) and Cosider Travaux Publics. The first phase of this extension, 6.9 km long, will connect the existing Zouaghi station to the entrance of the new city of Ali Mendjeli.
Constantine's first tramway line currently transports around 30,000 passengers per day.
As part of the project, Alstom, consortium leader, is providing the integrated system, tracks, catenaries, telecommunication and signalling systems, substations and ticketing equipment.
"We are pleased to contribute, with our customer EMA, to the development of the country's sustainable mobility networks. It is an honour to celebrate, today, the culmination of a long period of work conducted with teams of experts. We continue to work on finalising the line and remain mobilised to offer the best service to Constantine's inhabitants," says Mahdy Rouibi, Managing Director for Alstom in Algeria.
The first part of the Constantine tramway line extension will be reinforced with 24 new trams, in addition to the 20 trams already in operation on the first line. They have been provided by CITAL[1] from the Annaba plant in Algeria.
Present in Algeria for over 30 years with more than 250 employees, Alstom has already supplied the integrated tramway systems of Algiers, Oran, Constantine L1, Ouargla and Sétif.
[1] CITAL is a JV dedicated to tram assembly. The plant is 41% owned by Ferrovial, 10% by EMA, 6% by Alstom Algeria and 43% by Alstom Transport SA.