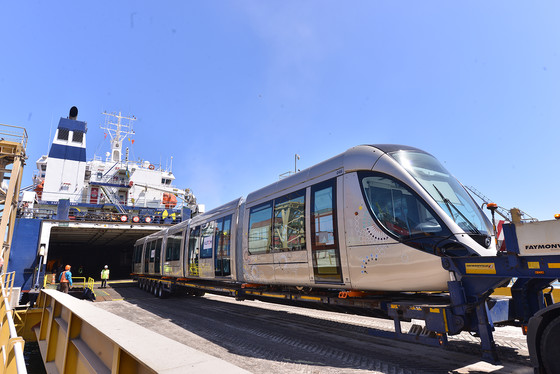 Arrival of the first two Alstom Citadis trams for the Rabat - Salé tramway network
Press releases and news
13 Jun 2019
Arrival of the first two Alstom Citadis trams for the Rabat - Salé tramway network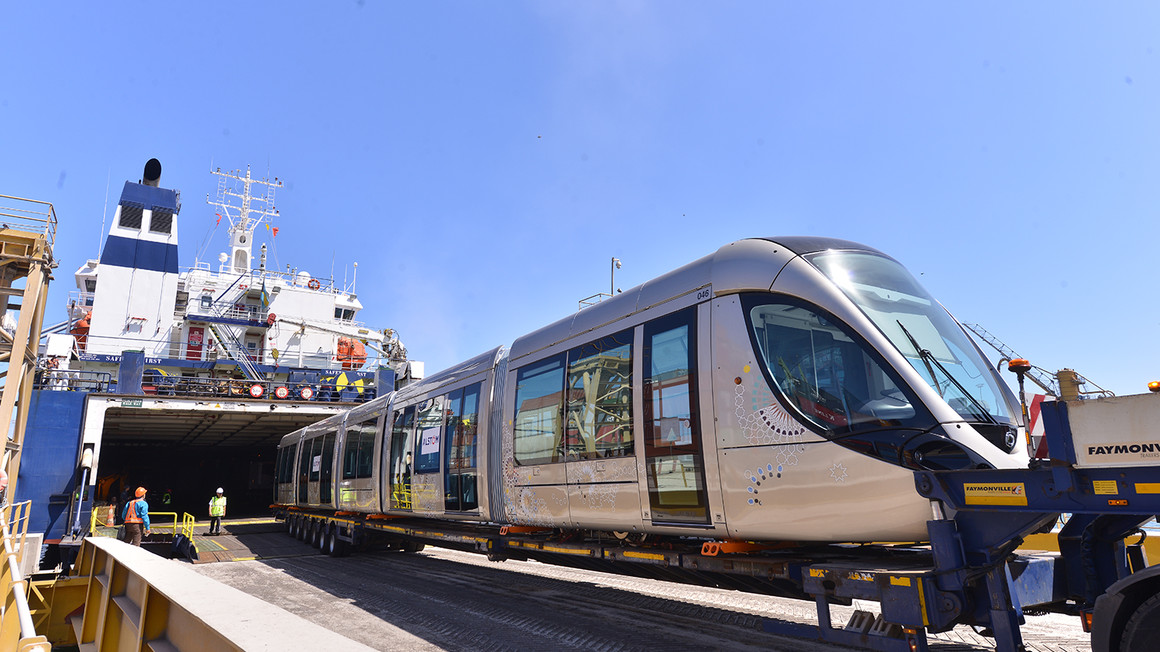 Download as PDF
Press contact - North Central Africa
Press contacts - Corporate
13 June 2019 – The Rabat Salé Tramway Company (STRS) has received the first two of the 22 Alstom Citadis trams ordered on 25 September 2017 to address the continuous rise in passenger numbers on the Rabat Salé tramway network ahead of the upcoming entry into service of the 7 km extension of line 2 at Rabat and Salé.  
The Citadis trams for the Rabat-Salé tramway lines combine flexibility, reliability, comfort and respect for the environment. 32 metres long, they will be coupled together to transport up to 606 passengers. Low flooring throughout the trams as well as 12 doors per side facilitate passenger circulation and accessibility for all, in particular mobility-impaired passengers. Their design, customised for perfect integration into the urban landscape of the city, will be the same as that of the vehicles already in circulation.
The 22 new trams will be kept at the Hay Karima maintenance centre in Salé and will be added to the 44 Alstom Citadis trams already in circulation since May 2011. The new trams will ensure a continued frequency of one tram every eight minutes for line 1 and one every nine minutes for line 2.
After eight years in operation, the tram has become an essential means of transport, meeting the growing demand for mobility in the conurbation of Rabat Salé Témara in a fitting manner and cumulating nearly 240 million passengers to date.