A new step forward for the Paris-Lyon high speed line: Alstom's digital signalling technology chosen by SNCF Réseau
Press releases and news
25 Sep 2019
A new step forward for the Paris-Lyon high speed line: Alstom's digital signalling technology chosen by SNCF Réseau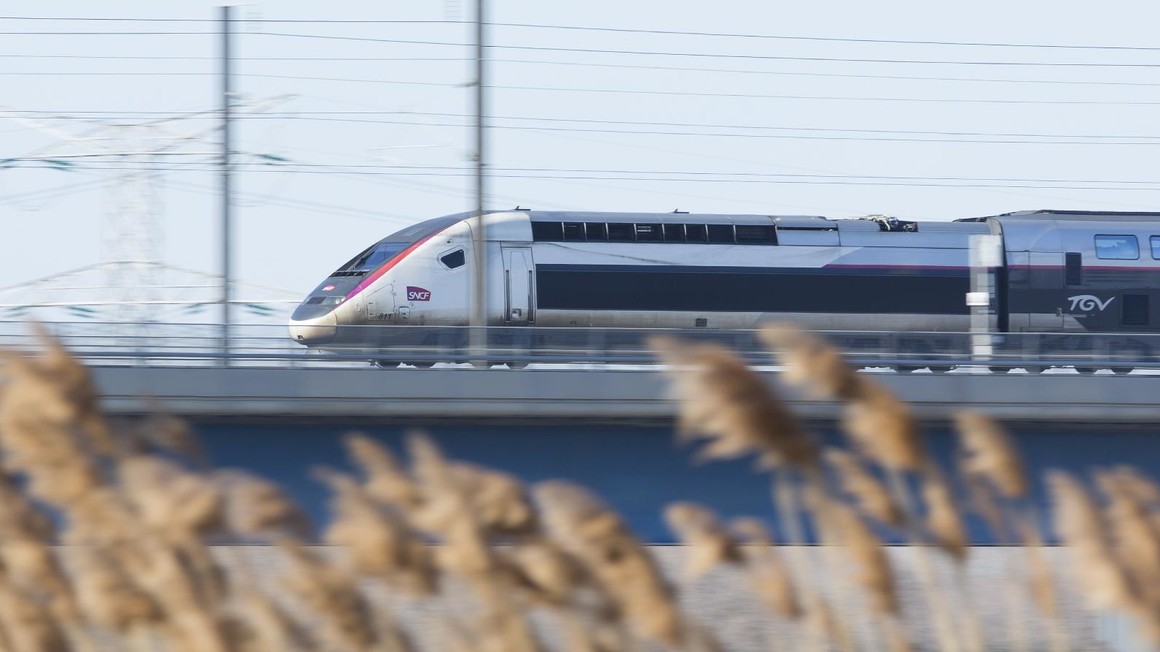 Press contacts - Corporate
25 September 2019 – Alstom, in a consortium with Setec Ferroviaire, has been awarded a contract worth approximately 50 million euros by SNCF Réseau to supply its Atlas ERTMS[1] Level 2 system, configurable to the hybrid Level 3, on over 500 kilometres of the Paris-Lyon high speed line. The project, called "LGV+ Paris-Lyon", is one of the first major realisations of the high-performance rail network. Alstom will carry out the design, equipment supply, installation work, tests and maintenance of its Atlas solution. Setec Ferroviaire will be in charge of verifying the design, integrated project management and testing.
The Paris-Lyon line, pilot project of the high-performance rail network
The Paris-Lyon high speed line is the busiest route in Europe with 240 trains per day on the main section. It is likely to become even busier in the years to come, particularly in the context of the opening up of the rail passenger transport market. In its current configuration, it is at maximum capacity. Modernising the line is a priority project for SNCF Réseau as well as for Europe, which is devoting 125 million euros to the project.
Technological innovation will be used to optimise the existing infrastructure. From 2025, 14 trains will be able to operate in each direction during peak hours, then, following additional infrastructure work, 16 trains by 2030 compared with 13 at present. In parallel, the project will improve the regularity of traffic and adapt the line to European interoperability standards between countries.
To increase the line's performance, SNCF Réseau plans to carry out a technological breakthrough by regenerating the interlocking centres using computer-based interlocking, as well as by reinforcing the train power supply system and finally by equipping its infrastructure with several technological innovations: ERTMS 2 (signalling system), Centralised Network Control (railway "control tower") and Operational Traffic Management 2.0.
"The LGV+ Paris-Lyon project is one of the cornerstones of the high-performance rail network. We're going to switch to high throughput on this key European transport link. Increasing the capacity of the existing network and the quality of service of traffic is a priority for SNCF Réseau to promote rail use. This collaboration with Alstom is a major step forward for the project," says Patrick Jeantet, Chairman and CEO of SNCF Réseau.
The ERTMS 2 system, using digital to serve railway signalling
ERTMS makes it possible to manage the distance between two trains in real time, thus improving the line's capacity and regularity while meeting the objective of interoperability between the various European networks. ERTMS Level 2 is the most advanced, reliable and robust signalling system in existence. It is intended to replace, in the coming years, the 27 systems currently in service in Europe. Alstom's Atlas ERTMS Level 2 system is a digital signalling solution that allows trains to run without lineside signalling.
In France, following the deployment of the ERTMS Level 1 Atlas solution on Rail Freight Corridor 2 (Rotterdam/Antwerp - Luxembourg - Basel/Lyon), ERTMS Level 2 Atlas will, for the first time, be implemented on a high speed line without interrupting traffic.
"We are very proud to win this contract and to support SNCF Réseau in its ambitions. This project is a key step in the development of the future high-performance rail network in France. After the commissioning of Atlas ERTMS Level 2 technology in Spain on the Valladolid-Léon very high speed line, this contract is further proof of Alstom's expertise and its status as a leader in this field," says Jean-Baptiste Eyméoud, Senior Vice President France at Alstom.
On a global level, and with 15 years of experience in the implementation of ERTMS digital signalling solutions, Alstom is a pioneer in the development and implementation of these solutions and a leader in the domain of on-board equipment. With projects in 30 countries, Alstom has installed nearly 40% of the ERTMS Level 2 trackside equipment in service in Europe, and equipped more than 8,000 trains of 200 different types with its Atlas ERTMS solution. Atlas is a scalable solution that can be adapted to all types of traffic and operational needs: passenger and freight, high speed or suburban.
The Atlas ERTMS Level 2 system for the Paris-Lyon line will be developed at Alstom's centre of excellence for rail signalling systems in Charleroi, Belgium. The project management will be carried out by a dedicated team at Alstom's headquarters in Saint-Ouen in France which, with over 2,800 employees, is the largest railway engineering centre in Europe. In the long term, about 60 people at Alstom and Setec Ferroviaire will work on this project. At SNCF Réseau, more than 50 people will work on monitoring the development of ERTMS.
More information about the LGV+ project
[1] ERTMS: European Railways Traffic Management System