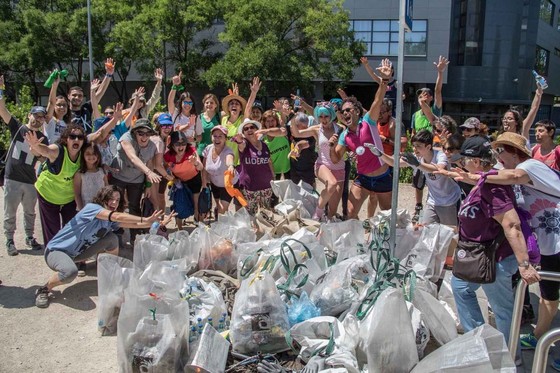 Fundación Vivo Sano and the Alstom Foundation launch a campaign to reduce the use of plastic
Press releases and news
29 Jan 2020
Fundación Vivo Sano and the Alstom Foundation launch a campaign to reduce the use of plastic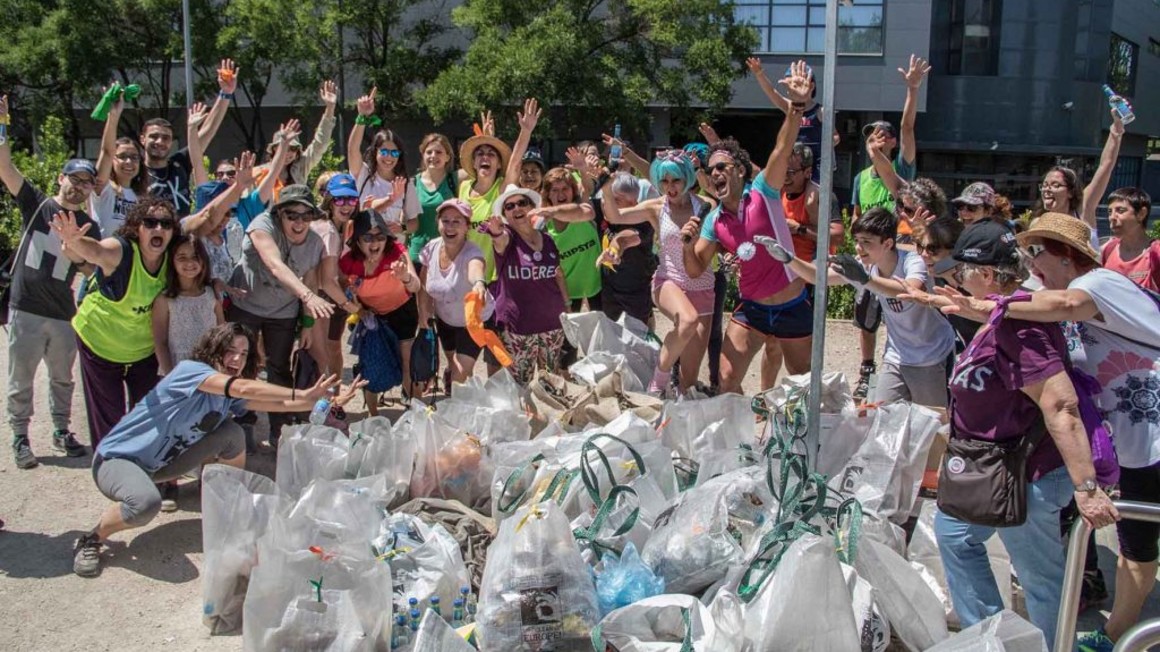 More than 8 million tons of plastic waste reach the seas and oceans every year, the equivalent of 800 Eiffel towers.
The Plastic Beings project, developed by Fundación Vivo Sano and the Alstom Foundation, seeks to raise public awareness about the need to reduce plastic waste.
The initiative will carry out various environmental education actions both in schools and in Alstom sites in Spain.
Madrid, 29 January 2020.- Fundación Vivo Sano and the Alstom Foundation have launched a joint environmental education campaign, called Plastic Beings, which will seek, throughout the year 2020, to raise public awareness of the need to reduce use of plastics.
According to UNEP (United Nations Environment Program), more than 8 million tons of plastic waste reach the oceans every year, most of which come from our activity on land. That amount equals the weight of 800 Eiffel towers.
Through the Plastic Beings campaign, Fundación Vivo Sano and the Alstom Foundation will carry set of activities in schools of the Community of Madrid, and in Alstom sites in Madrid and Barcelona. The program includes talks, awareness focus groups, creative recycling workshops, and waste collection.
The activities in schools will be developed among students from 5th, 6th and 7th grade. Through theatrical performances and other artistic activities, these workshops will help students to reflect on current consumption models and propose their own initiatives to eradicate plastic.  In a first wave, the program will address over 500 students in 6 different schools.
"With small actions at the individual level we can achieve great changes at the social level. The environmental problem is already well visible, but we must move towards effective solutions. For example, separating waste and recycling is not enough, because these plastics do not degrade, they do not disappear. It is necessary to eliminate plastics from our lives and opt for more sustainable materials, that would be a real contribution to the conservation of the oceans and the environment", says environmental scientist Nuria Millán, head of the Plastic Beings campaign of the Fundación Vivo Sano .
During this month of January, awareness initiatives were also initiated in Alstom Spain centres with different educational and internal sessions, both in Madrid and in Barcelona. "According to latest Eurobarometer figures, 87% of European citizens are worried about the environmental impact of plastics, but the concern is not enough, we must take action and change attitudes. Responsibility -with our employees, customers and society as a whole- is one of our corporate values. And promoting a change towards more sustainable actions, both in our internal policies and among our employees is part of our Responsibility as a company", underlays Reyes Torres, HR director at Alstom Spain.
In addition to the awareness workshops, Alstom Spain employees will participate next summer in different waste collection actions both on the banks of the Manzanares river, in Madrid, and on the Mediterranean coast, in Barcelona, thanks to the cooperation of other organizations such as OMC Villaverde and Yotuba Barcelona.