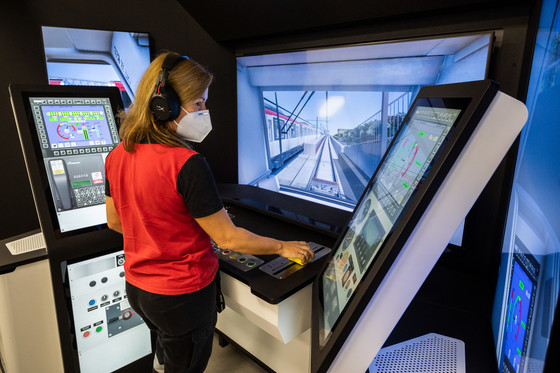 New driving simulator for Metro Barcelona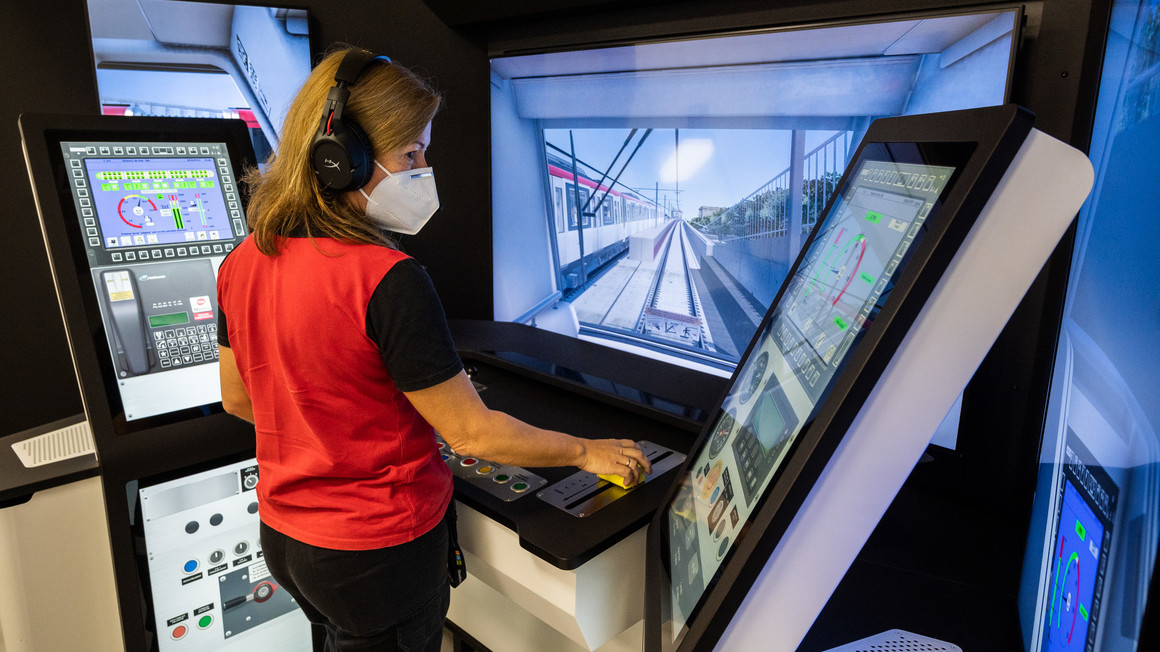 Copyright TMB Barcelona
To improve staff training and accelerate incident resolution on automatic lines
14 October 2020 – Alstom has developed a driving simulator for Barcelona metro operator (TMB) that incorporates the latest virtualization, gamification and virtual reality technologies to train metro staff and automatic line operation technicians.
The simulator reproduces real situations (routes, conditions and obstacles) and create realistic scenarios employing virtual reality technology commonly used by video games developers. It also includes a full-scale reproduction of the driver's cabin of the Alstom Metropolis trains currently running on Barcelona Metro 9 & 10 lines, the only driverless lines in operation in Spain.
With this new technology, TMB will train its technicians teams on the rapid and efficient resolution of incidents on automatic lines, where the reaction time is key to preventing an impact to service.  Throughout the trainings, instructors will be able to simulate traffic conditions and real situations, programming all kinds of variables, such as train breakdowns, signalling conditions, environmental incidents, and even the density of passengers.
Thanks to this simulation, technicians will be able to practice the skills required to solve incidents and maintain railway safety, without the need to stop traffic or perform power cuts on the metro lines. The tool will faithfully reproduce specific sections of the railway network with exact replicas of stations, junctions, signals, cables, points of interest, etc.