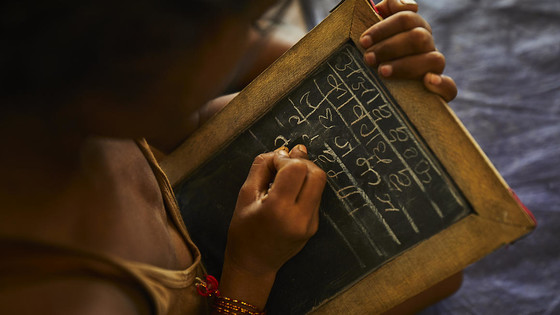 Alstom Foundation to support 29 new projects around the world including one in Italy
Press releases and news
12 Nov 2020
Alstom Foundation to support 29 new projects around the world including one in Italy
In Italy, Alstom selects "Mentors make the difference", the programme for social inclusion and employability of young refugees
12 November 2020 – The Alstom Corporate Foundation has announced its final selection of projects for the 2020 cycle. With a total of 167 projects having been submitted, Alstom employees have once again demonstrated their enthusiasm for philanthropy and for supporting local communities.
Among the 29 selected, one is in Italy: "Mentors make the difference". It aims to involve Alstom employees, but also people and other stakeholders in a volunteer program to become mentors of young refugees and asylum seekers on their path towards social inclusion. The project will be carried out by the International Rescue Committee together with ICEI, (Institute of International Economic Cooperation), a non-profit association founded in Milan and committed to international solidarity, development cooperation, research and training.
"I am impressed with the level of engagement that my Alstom colleagues are demonstrating! This year, the Foundation will exceptionally have a budget of €1.9 million, a new increase versus last year, to better support communities suffering from the Covid-19 fallout. This is important: populations have been strongly impacted these past months due to economic difficulties, while NGOs have had trouble raising funds for their projects during this period" says Anne-Cecile Barbier, Secretary General of the Alstom Foundation.
"Alstom in Italy is once again at the forefront of supporting social responsibility projects for the local community. The selected project represents a concrete opportunity for refugees and asylum seekers in the Milanese territory to access labor market. "Mentors make the difference" will therefore see the involvement of Alstom's people who will organize online training sessions to consolidate soft skills that are increasingly sought after by companies and that can become an access key to the labour market" commented Chiara Marchisio, CSR Manager at Alstom Italia.
 "At the IRC, we are very excited about this opportunity to bring together young refugees and asylum seekers, Alstom staff and the local community in Milan. We know from experience that these connections are the most important factor in successful integration" commented Stefan Lehmeier, Deputy Regional Director Europe, International Rescue Committee (IRC).
Projects will be developed in the following countries: Brazil, Colombia, Ecuador, Egypt, Philippines, France, India, Ireland, Israel, Italy, Kazakhstan, Morocco, Mexico, Peru, Dominican Republic, Romania, Senegal, South Africa, Turkey and Vietnam, United Kingdom.
Established in 2007, the Alstom Foundation supports and funds projects proposed by Alstom employees who team up with local NGO partners and not-for-profit organizations to carry out initiatives aimed at improving living conditions in communities located near the Groups facilities and project sites around the world. The Foundation's projects focus on four axes: Mobility, Environmental Protection, Energy & Water, and Socio-Economic Development.