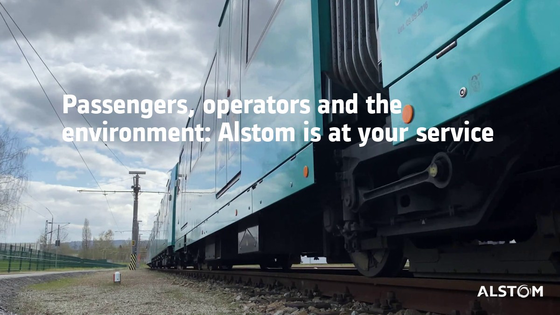 Passengers, operators and the environment: Alstom is at your service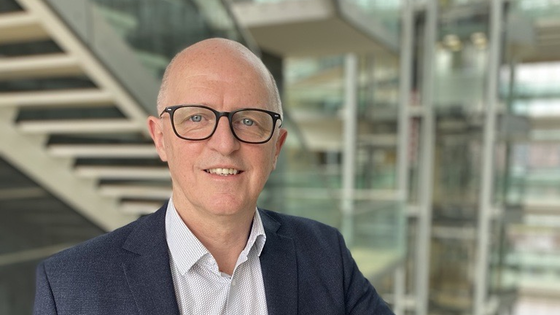 Bruno Marguet is an Alstom veteran: 36 years working around the company before his current position as RSC Platforms President. He's French, but decidedly thinks 'European', having worked in Spain, Germany, the UK and Italy. His management philosophy is all about involving his team and building their strengths to get the best results for the company. When not at work, he likes to get away from it all in the countryside, or tinker about maintaining his cars.
Connect with Bruno on LinkedIn.
How are you combining the portfolios of the new company and what value will it add for our customers?
We have immediately combined the people in the management teams which means we don't have a bias on products from one side or the other. Then we use a factual benchmark to evaluate product performance, looking at their costs, reliability, performance and customer satisfaction ratings. We are continuing to offer all products but developing a roadmap and combining different products together. Combining the two portfolios means we have great scope for providing our customers with the best rolling stock solution for their needs.
What are a few of your favourite initiatives that you are working on?
Firstly, our very-high-speed train offer that we are developing for SNCF in France – Avelia Horizon and its US counterpart, Avelia Liberty. We now have our first train in testing and homologation. Then, there are our emission-free solutions and the decarbonisation of rail. Today in Europe (EU28) 46% of the main railway lines are not electrified, but it is too costly for operators to electrify lines with low passenger density. So, we are offering hydrogen- and battery-powered trains, solutions where trains can run and be recharged at stations. In addition, there are a lot of older diesel trains running that need replacing as well. Our view is that there are app. 6000 diesel passengers' trains to be replaced by 2035 only in Europe, and here battery or hydrogen green traction can be good options.
Secondly, the 'passenger experience' initiative is interesting, where we look at long-term trends in passenger expectations, for example better luggage safety, cleaner trains, improved access for people with disabilities and to be internet-connected at all times.
Thirdly, its innovation. We are working on lots of projects which differentiate us from the competition, such as how to reduce energy consumption, reduce train noise, improve air conditioning systems to reduce energy, and incorporating recyclable materials for end-of-life dismantling… all the things that go into improving 'the total cost of ownership'.
How is sustainability embedded into Alstom's rolling stock product line?
Sustainability is everywhere in what we do, from the way we put together our offer to all the innovations we propose to reduce our environmental impact. It goes into the 'total cost of ownership' idea, reducing the CO2 content of our production, looking at materials and cutting down on maintenance. Since 2014 we have been measuring our total energy consumption, and have since then reduced it by 21.5%. Our target is to achieve 25% reduction in 2025.
What does 'Healthier Mobility' mean in practice – in the design and build of new rolling stock?
There are lots of aspects to this, from the better filtering of air in our air conditioning systems to anti-bacterial coatings on handrails. It is also about inclusion, giving better accessibility information to passengers, and thinking about people's needs. For instance, people with reduced mobility need lifts to platforms, and we have thought more about toilet designs, they are now wider to ensure access for wheelchair users. Healthier mobility is also about reducing train noise, giving passengers a quieter experience.
What was the greatest success of Alstom RSC in the past six months?
The combination of Alstom and Bombardier Transportation is giving us access to a wide range of products and solutions and being able to integrate the two together. In the Mumbai metro project, we were able to take a Bombardier train and integrate Alstom components. For the Train Maya in Mexico, we did the reverse and took an Alstom train and a Bombardier bogie. It has also meant that we can increase the local content of these projects. Now, with our people, we have the best expertise network in the rail industry.
How do you see the mobility of the future and what are the challenges facing us?
The big trend and challenge is how we reduce the environmental impact of our industry. This means looking at reducing CO2 emissions and energy consumption. Again, it is about looking at the total cost of ownership and reducing it, along with all the hydrogen, battery and sustainability initiatives I mentioned. Alongside this is serving the passenger and the operator. We need to make operating trains easier, making sure our trains are easier to maintain, so making the lives of many people who work in the industry easier. Passenger needs are also evolving: people want to carry on with their lives while travelling. This means being able to sit in the quiet zone and read a book, or connect to online shopping sites and watch videos. So, we need to satisfy the passengers and the operators, all while helping the environment.