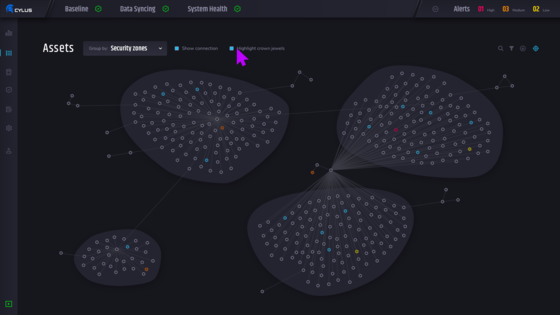 Alstom and Cylus roll-out advanced rail cybersecurity solution to protect the Tel-Aviv Red line Urbalis signalling system
Press releases and news
13 Dec 2021
Alstom and Cylus roll-out advanced rail cybersecurity solution to protect the Tel-Aviv Red line Urbalis signalling system
CylusOne monitors, detects cyber-attacks against critical rail systems
13 December 2021 – Alstom, in partnership with Cylus, integrated in its CBTC an advanced rail cybersecurity solution on the Tel-Aviv Red line to improve the protection of the line's signalling and train control systems. CylusOne is a rail-specific, multi-layered, cybersecurity solution powered by advanced Artificial Intelligence and Machine Learning technology. The construction of the line is managed by NTA Metropolitan Mass Transit System.
The CylusOne solution monitors all in-transit data within critical signalling, control and communications networks, without impacting the physical or technical design. It also analyses the data to detect abnormalities or attack patterns. If an irregularity is detected, threat alerts are immediately brought to the attention of the rail network's operations team, along with remediation playbooks, to respond to the impending threats.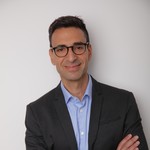 Alstom and Cylus are strategic partners, and both companies work closely to secure rail companies around the world. In this flagship project, CylusOne was integrated with Alstom's Urbalis 400. NTA cybersecurity professionals also played a significant part in the decision to incorporate the CylusOne system into the Red line. In the coming months, the CylusOne system will be fully integrated into the Cyber Security Operations Center of the Tel-Aviv Red line operations.
"Alstom's investment in the CylusOne system is a demonstration of its commitment to develop its portfolio of solutions and services adjusted to the unique railway context complementary to its core railway solutions and services. By integrating CylusOne in Alstom portfolio, we now provide our clients solutions to problems that did not even exist when the Red line was planned and approved. The solution is designed to protect the line for many years to come," said Eran Cohen, Managing Director of Alstom Israel.
"The demand for cyber solutions which address the unique needs of railway companies has increased significantly. With our strategic partnership with Alstom, new innovative technologies have become generally available to the market. We at Cylus, are proud to protect critical rail infrastructure in our hometown and be a part of this revolutionary project that will fundamentally transform urban transportation in the Tel-Aviv metropolitan area," Amir Levintal, CEO of Cylus.
"I welcome the emerging cooperation to increase the resilience of the TLV Red Line, with an in-depth view and comprehensive tools for dealing with cyber threats," said Asaf Gal Cybersecurity & SCADA Director at NTA.
Alstom has been contributing to the development of railway systems in Israel for more than 30 years, and everyday hundreds of thousands of Israelis enjoy its products, services, and green and sustainable mobility solutions. The company operates in 6 sites in Israel: the headquarters in Tel-Aviv, a retrofit site and Fleet Maintenance site in Haifa, a vehicle production site in Dimona and a Signalling project in Tel-Aviv and Be'er-Sheva. Alstom retains over 250 employees in Israel and is involved in 8 advanced infrastructure projects, for which it provides passenger coaches and electric locomotives, signalling and integration systems and maintenance services.
Alstom™ and Urbalis 400™ are protected trademarks of the Alstom Group.