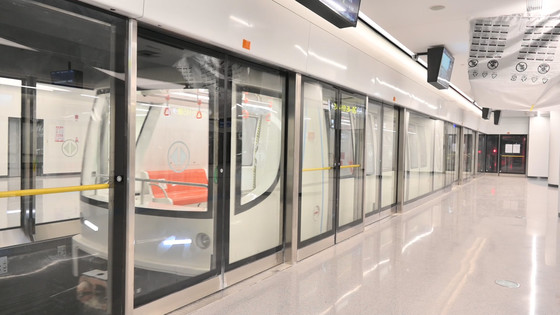 Alstom's Chinese joint venture wins its first airport APM operation and maintenance contract in China
Press releases and news
10 Jun 2021
Alstom's Chinese joint venture wins its first airport APM operation and maintenance contract in China
In June 2021, Alstom's Chinese joint venture, CRRC Puzhen Bombardier Transportation Systems Limited (PBTS)[1] was awarded a new contract by Chengdu Tianfu International Airport to provide operation and maintenance service for the airport's Innovia automated people mover (APM) system, which was built by PBTS and will enter service in late June, 2021. The contract is valued at nearly €20.3 million (160 million CNY excl. VAT).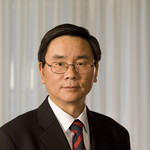 "This agreement is a new milestone for Alstom's APM operation and maintenance services in China."
President of Alstom China
Maintaining mobility at China's newest airport
Located in Western China, Chengdu is the capital of Sichuan province and home to around 20 million metropolitan inhabitants. To keep this global economic city connected, Chengdu is putting the finishing touches on the new Chengdu Tianfu International Airport. Opening in late June 2020, this airport is expected to serve around 40 million passengers a year. Making sure passengers can easily and safely move between terminal T1 and T2, Chengdu Airport selected a state-of-the-art Innovia APM system. Built by PBTS, Chengdu International Airport has now signed another contract enlisting the JV to provide operation and maintenance support for the new APM system.
Under the terms of the agreement, PBTS will be responsible for operating and maintaining the system for the first two years, and routine preventive and corrective maintenance of vehicles and other parts of the APM system for the following eight years.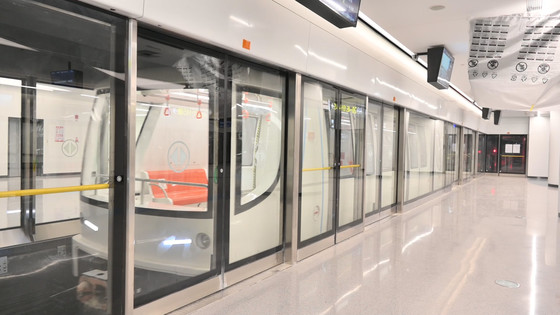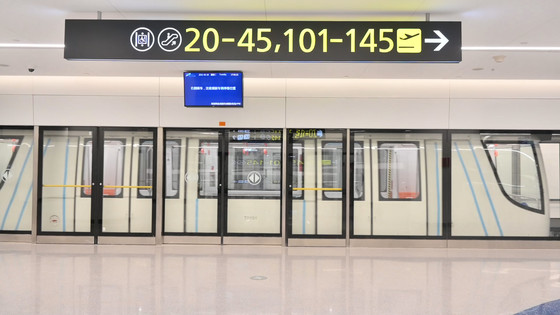 An APM Services milestone in China
"This contract is a new milestone for Alstom in China by signalling Alstom's entry into the Chinese APM operation and maintenance services market," Jianwei Zhang, President of Alstom China said. He continued, "We are very honoured to supply the celebrated Innovia APM system to the world class Chengdu Tianfu International Airport, and we sincerely thank the airport authority for their trust and support. Our experienced service delivery team will continue to focus on maintaining the system's highest performance levels and supporting the airport in meeting its mobility solution requirements."
Building upon expertise and a proven platform
Alstom has already supplied APM systems to Beijing Capital International Airport, Shanghai Metro Line 8 and Guangzhou Zhujiangxincheng, and is also currently delivering Innovia APM systems for Shenzhen Airport and Hong Kong Airport in addition to the newest one in Chengdu. Once completed, Alstom's APM technology will be in service in China's six largest urban centers. 
The driverless Innovia APM is a transportation system specially designed to serve airports and dense urban areas. It offers quick, comfortable, and convenient service for commuters within cities, to and from airports, or between airport terminals. Innovia APM cars operate on a dedicated guideway underground, on ground level or elevated. This ensures a consistent service that does not interfere with surrounding road or runway traffic. Built on 50 years of successful and dependable operation, Innovia APM systems incorporate modern aesthetics and advanced subsystems for optimised functionality. Over 30 of Alstom's APM systems have been delivered around the world and are in operation at 12 of the world's busiest airports.
Alstom in China
Present in China for over 60 years, Alstom has been participating in the full spectrum of railway projects, with a complete range of rolling stock (high-speed trains, railway passenger cars, locomotives, metro, automated people movers, monorail and trams), customised services, as well as infrastructure and signalling solutions. With the completion of the acquisition of Bombardier Transportation effective Jan. 29, 2021, Alstom China has thirteen joint ventures, seven wholly foreign-owned enterprises, and over 11,000 employees. Together, the joint ventures have delivered more than 5,900 railway passenger cars, 1,530 electric locomotives, 7,194 metro cars, 536 Monorail cars, 168 automated people mover cars and 191 tram cars to China's growing rail transit market as well as to overseas markets. 
Alstom™ and Innovia™ are protected trademarks of the Alstom Group
1 CRRC Puzhen Bombardier Transportation Systems Limited is owned at 50% by Alstom Group and is consolidated by equity-method. The 50% share in net income of CRRC Puzhen Bombardier Transportation Systems Limited is included into Alstom aEBIT.