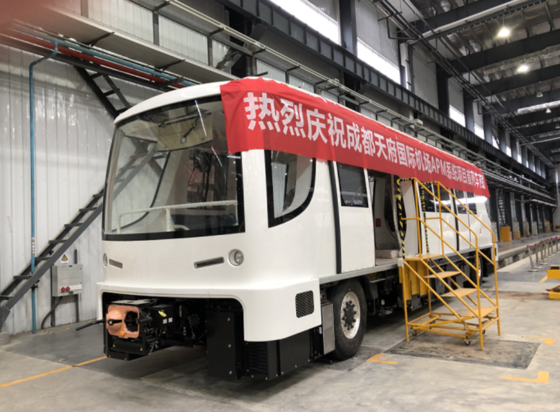 Alstom's first airport APM 300 system at New Chengdu Tianfu International Airport enters service
Press releases and news
28 Jun 2021
Alstom's first airport APM 300 system at New Chengdu Tianfu International Airport enters service
Alstom's new automatic people mover (APM) system began passenger service the same day that the New Chengdu Tianfu International Airport opened. The APM system project was undertaken by Alstom's Chinese Joint Venture CRRC Puzhen Bombardier Transportation Systems Limited (PBTS) over two and a half years and has just recently passed quality acceptance. We're proud that it entered service on June 27, 2021, together with the first flight from Chengdu Tianfu International Airport to Beijing. 
Chengdu Tianfu International Airport, also known as Chengdu New Airport, is located approximately 51 kilometers southeast of central Chengdu. Chengdu New Airport is positioned as a state-level international aviation hub, and is the top-class airport of the Silk Road Economic Belt, second only to Beijing New Airport (Beijing Daxing International Airport) in scale. The city is home to over 20 million people, with the new airport expected to serve 40 million passengers each year.
The Chengdu Tianfu International Airport APM system was constructed in two phases. Phase one construction has been completed so far and the APM system has adopted a double-shuttle mode, connecting T1 and T2 terminals for transferring passengers. In the second phase, T3 and T4 terminals will be additionally constructed. The APM system for Chengdu Tianfu International Airport will provide convenient transfer services between terminals for domestic and foreign travelers.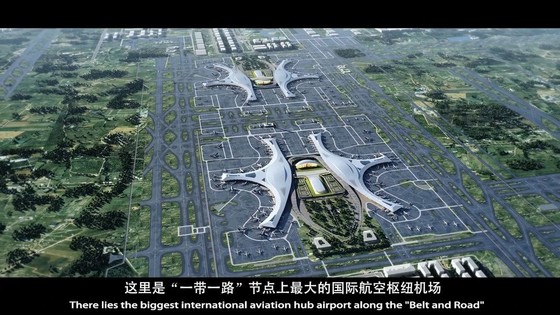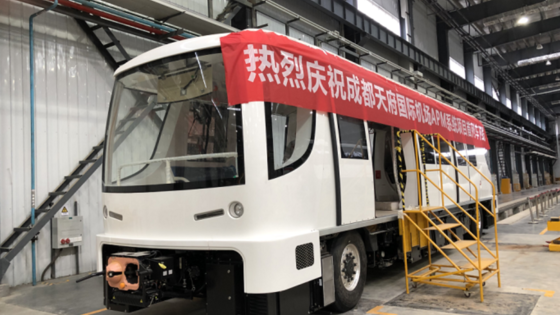 The driverless vehicles will transport arriving and departing passengers via a dual-lane passenger transit system that will further optimize the transfer of passengers reliably and efficiently. PBTS designed, built and commissioned all of the electrical and mechanical equipment, including all the APM vehicles. The propulsion and control equipment of the Innovia APM was provided by another Alstom Chinese joint venture, Bombardier NUG Propulsion System Co. Ltd. (BNP), while its Chinese joint venture Bombardier NUG Signalling Solutions Co. Ltd. (BNS) provided the advanced Cityflo rail control solution.
In December, 2018, PBTS signed a contract with Chengdu Tianfu International Airport and Sichuan Province Airport Group Co. Ltd.'s Construction Headquarters, to provide APM system products including eight subsystems of vehicles, tracks, signals, communications, integrated monitoring, power supply and distribution, platform doors and depot maintenance facilities. According to the contract, PBTS will also be responsible for the design, construction, installation, commissioning and subsequent integration of the system.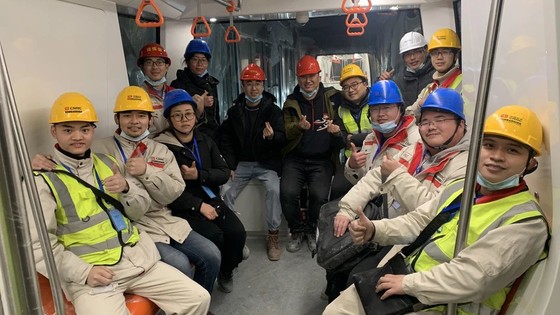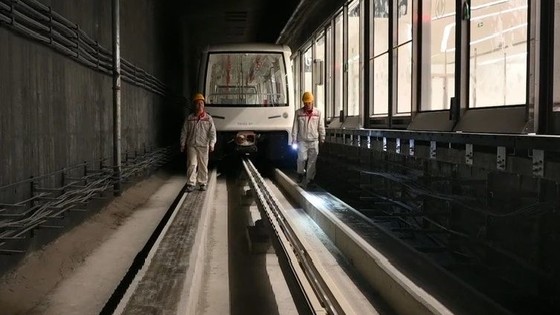 Later PBTS signed another extended operation and maintenance contract with Chengdu Tianfu Airport Branch of Sichuan Province Airport Group Co. Ltd., to provide two-years of operation and maintenance services for APM system, and subsequent eight-year maintenance services in June 2021. The APM system project of Chengdu Tianfu International Airport is the first airport APM system integration project of PBTS that provides a package of services from project construction to project operation and maintenance, which is of milestone significance.