Alstom's bogie technology to support Bangladesh's ambitious Padma Bridge project
Press releases and news
25 Aug 2021
Alstom's bogie technology to support Bangladesh's ambitious Padma Bridge project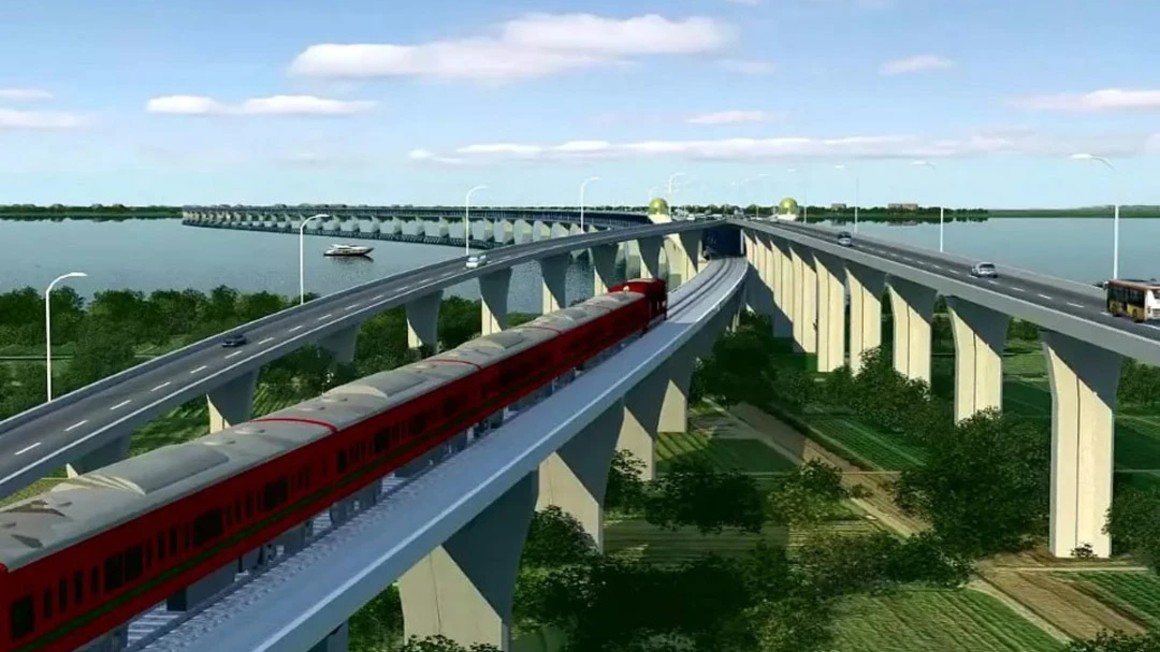 An artist's graphic rendering of the Padma Multipurpose road and rail bridge currently being constructed in Bangladesh.
In the summer of 2021, teams at our site in Qingdao, China won a contract to supply bogie technology and support for 200 MD523 bogies that will be used by rail vehicles on the Padma Bridge project in Bangladesh.
Currently nearing completion, the Padma Multipurpose Bridge is a three-billion-dollar project to build a road and rail bridge across the Padma River in western Bangladesh. Once complete, the 6-kilometer bridge will be the nation's longest and connect the country's northern and eastern regions. The resulting commerce is expected to increase Bangladesh's gross domestic product by 1.2%. 
A pilot project based in China
The contract outlines a pilot project awarded by the Chinese rolling stock manufacturer CRRC Tangshan and is valued at around €8.5 million. Under the agreement, one of Alstom's Chinese businesses called BTRE[1] will provide CRRC Tangshan with bogie kits, licensing, technical support, and related service for 200 MD523 broad gauge bogies that will be operated by Bangladesh Railway.
This is not our first contract to provide bogies for Bangladesh Railways. The MD523 broad gauge bogie is a proven platform and this contract, the second of its kind in six months, illustrates Alstom's excellence in providing key rail components to customers across the globe.
Jianwei Zhang, President of Alstom China, said. "We are very honoured to be awarded the pilot bogie kits project by CRRC Tangshan. This contract is recognition of our expertise in delivering key rail components for use in a wide range of applications. We sincerely thank the CRRC authority for their trust and support and are committed to delivering high performance products to ensure the success of this ambitious project"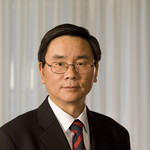 "This contract is recognition of our expertise in delivering key rail components for use in a wide range of applications."
President of Alstom China
With two successful MD523 projects already won, we are looking forward to deepening our third-party bogie business with customers like CRRC Tangshan, a key rolling stock player in the Chinese domestic rail market. This pilot project with CRRC Tangshan is scheduled to be carried out between November 2021 and June 2022 and is in large part due to the highly engaged contributions of Alstom's bogie team in Siegen, Germany who will provide the engineering work and material supply. The projects also set up our organization to contribute to similar bids in the coming years while also opening the door to enlarging its cooperation with CRRC Tangshan.
[1] Bombardier Transportation Railway Equipment (Qingdao) Co., Ltd (BTRE). Founded in 2005, today BTRE is an Alstom wholly-owned foreign entity based in Qingdao, China