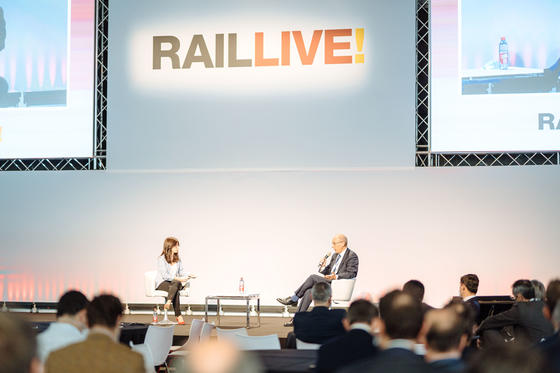 Alstom presents its latest innovations in smart and sustainable mobility at Rail Live! 2022
Press releases and news
28 Nov 2022
Alstom presents its latest innovations in smart and sustainable mobility at Rail Live! 2022
Rail Live! 2022 t

akes

place in Malaga between 29 November and 1 December.

Alstom will participate in different panels and presentations on sustainability, digitalisation, passenger experience and inclusive mobility.
28 November 2022 - Alstom, global leader in smart and sustainable mobility, participates in Rail Live! 2022, held in Malaga on 29th, 30th November and 1st December. The company will be present in different presentations and meetings to showcase its commitment to sustainable, inclusive, safe, healthy, and efficient mobility.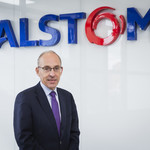 "At Rail Live 2022, we want to share important aspects to lead innovation for more sustainable and smarter mobility. In our projects and in our strategy, it is key that the new products are increasingly greener and more efficient, safe, diverse, and committed to the operators and travellers' needs. We seek to promote the development of a liveable and viable society, mobility, and cities. This is our commitment," says Leopoldo Maestu, Alstom Managing Director for Spain and Portugal.
In this edition, Alstom will have experts from different areas of the company, including Leopoldo Maestu (President and CEO of Alstom in Spain and Portugal), Marco Antonio Camargo (expert in signalling and railway safety), Imma Lebrón (business development manager and expert in passenger experience) and Jaime Borrell (business development director and coordinator of universal mobility projects for Alstom in Spain).
Alstom agenda at Rail Live 2022
30 November - 11 am - Opening Keynote - Leopoldo Maestu, Alstom Managing Director for Spain and Portugal.
30 November - 13:10 pm- Digitalisation & GOA 4 - Marco A. Camargo, expert in railway signalling and safety at Alstom in Spain
1 December - 12:30 p.m. - Passenger-centred design - Imma Lebrón, Business Development Manager and Passenger Experience Expert, Alstom in Spain.
1 December - 14:40 pm - Round table on Accessibility, with the participation of Jaime Borrell, director of business development and coordinator of universal mobility projects at Alstom in Spain.
Meeting point / Alstom stand - stand 7 - in front of the Spanish Symposium
Focusing on innovation, digitalisation and sustainability, Rail Live! 2022 will bring together in Malaga more than 250 specialists from over 40 countries, to discuss and address the challenges and opportunities in the railway sector, the investments planned to continue its implementation and its digital transformation. Rail Live! 2022 is supported by Mafex, the Spanish Railway Industry Association, in addition to the collaboration of the Ministry of Transport, Mobility and Urban Agenda, through Adif and Renfe; the Andalusian Regional Government, Malaga City Council, Malaga Metro, the Spanish Railway Foundation, the Spanish Railway Technological Platform and ICEX. Other organisations such as UNIFE, EIM, Europe's Rail, In-move by Railgrup and Railway Innovation Hub are also participating.
With more than 3,000 employees, Alstom in Spain has a long industrial and technological history, including 4 industrial centres, 4 technology sites and a presence in more than twenty maintenance workshops. Among others, Alstom has an industrial plant in Barcelona dedicated to the manufacture of all types of rolling stock, a propulsion systems factory in Bizkaia, and in Madrid, different technological innovation centres for the development of programmes and projects in the fields of railway safety, signalling, maintenance and digital mobility.