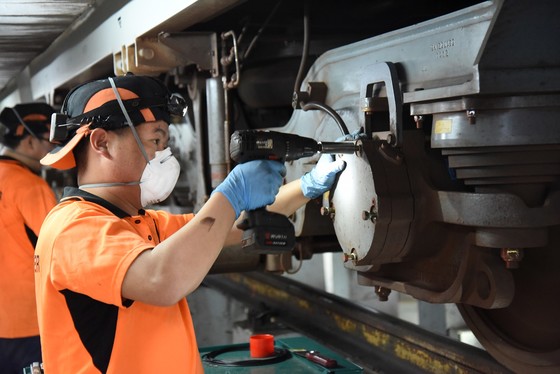 Alstom's Chinese joint venture wins contract to provide maintenance for Shanghai Metro line 12
Press releases and news
21 Feb 2022
Alstom's Chinese joint venture wins contract to provide maintenance for Shanghai Metro line 12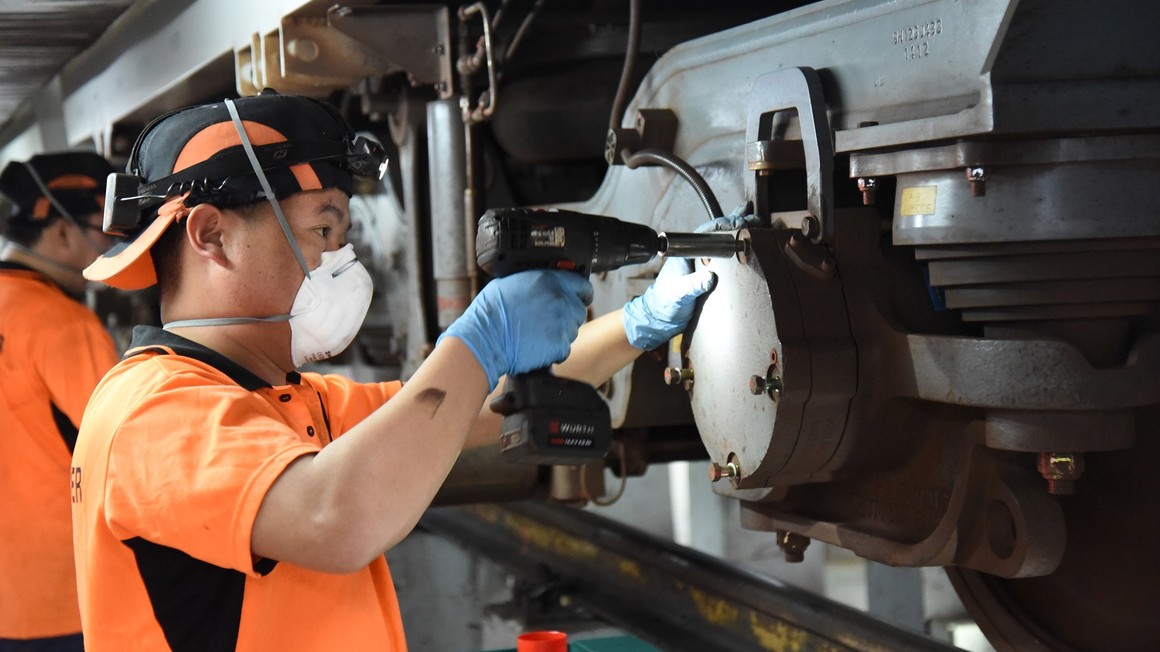 Alstom's SHBRT joint venture will provide whole life-cycle maintenance service for 204 Movia metro cars on Shanghai's Line 12. ©SHBRT
SHBRT now provides overhaul service for a total of 1,362 Movia metro cars for Shanghai Metro

In 2016, Alstom's Chinese maintenance joint venture won the first full fleet metro maintenance contract in China

Globally, Alstom's maintenance teams service 35,000 vehicles, contributing to providing reliable service and seamless operations
18 February 2022 – Alstom's Chinese joint venture, Shentong Bombardier (Shanghai) Rail Transit Vehicle Maintenance Co., Ltd. (SHBRT) [1], has been awarded a contract from Shanghai Shentong Metro Group Co., Ltd. (Shanghai Metro) to provide whole lifecycle maintenance service for 204 Movia metro cars (34 trains) on Shanghai's Line 12 phase 2 and phase 3 project. The total contract is valued at approximately €43.6 million (330 million CNY excl. VAT). 
Under the contract, SHBRT will adopt the condition-based maintenance regime by deploying the advanced maintenance tools, including Alstom's Orbita advanced train monitoring system, Automatic Vehicle Inspection System, etc., to improve the safety, reliability, availability and efficiency of Shanghai's Line 12 fleet. The scope of the contract includes preventive maintenance, corrective maintenance, balanced overhauls, safety inspections, train cleaning and train escort services for 204 metro cars. The project is expected to be completed in November 2027.
€43.6 million
contract value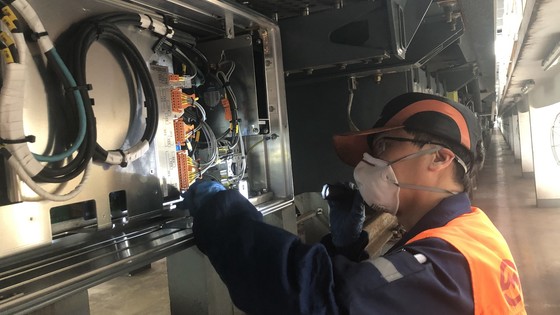 Henry Wang, Managing Director of Alstom China said, "Alstom is delighted to be selected by Shanghai Metro to provide whole lifecycle maintenance service for Line 12. We will focus on maintaining our high-performance and are confident that our experienced joint venture team with advanced maintenance tools will provide reliable service and contribute to seamless operations for our customer as well as passengers in Shanghai."
In 2016, SHBRT was awarded the first full fleet metro maintenance contract in China when Shanghai Metro enlisted them to provide 12 years of (on a 6+6 basis) maintenance service for 246 metro cars for Line 12. This latest agreement with Shanghai Metro is a supplementary contract to that initial contract awarded in 2016.
Since its establishment, SHBRT has provided overhaul service for a total of 1,362 metro cars for Shanghai Metro. By leveraging the respective partners' competencies in terms of technologies, equipment and businesses, the joint venture is dedicated to providing efficient services for urban mass transit vehicles in China, offering customers daily maintenance, intermediate repairs, overhaul, refurbishment, and technical consultation.
All 204 Movia metro cars for the Shanghai line 12 phase 2 and phase 3 were delivered by another Alstom Chinese Joint Venture, Changchun Alstom Railway Vehicles Company Limited. (CARC) [2] . To date, CARC has supplied 1,548 metro cars to Shanghai Metro across three Shanghai Metro lines.
Present in China for over 60 years, Alstom participates in the full spectrum of China's railway projects. With the completion of the acquisition of Bombardier Transportation effective Jan. 29, 2021, Alstom in China now has a complete range of rolling stock (high-speed trains, railway passenger cars, locomotives, metro, automated people movers, monorail and trams), state-of-the-art components (traction systems, bogies, traction motors, dampers), customised services, as well as infrastructure and signalling solutions. Alstom in China has thirteen joint ventures, seven wholly foreign-owned enterprises, and over 11,000 employees. Together, the joint ventures have delivered more than 6,000 railway passenger cars, 1,530 electric locomotives, 7,194 metro cars, 536 monorail cars, 168 automated people mover cars and 191 tram cars to China's growing rail transit market as well as to overseas markets. In China, Alstom also provides customers with a wide range of services solutions, from heavy maintenance to modernisations, and currently has 2,252 metro cars under maintenance contracts. It is a major signalling supplier to the Chinese high-speed network, and through its joint ventures, its signalling systems are utilised in 102 urban mass transit lines and its propulsion equipment are applied in 100 metro lines in Chinese cities.
As the leader in rail services, Alstom delivers added value to customers every day, ensuring fleets run safely, reliably, and efficiently. With over 15,000 Services employees and 250 sites around the world, the Group has strong expertise and the largest global footprint, spanning over 40 countries. Alstom's extensive services portfolio covers the whole asset lifecycle, addressing the various needs of customers and Alstom's maintenance teams service 35,000 vehicles worldwide, with many contracts lasting over 20 years. With smart and green mobility leadership, Alstom offers innovative digital solutions for maintenance optimisation and high-performing fleets as well as green retractioning solutions for emission-free transport.
[1] Shentong Bombardier (Shanghai) Rail Transit Vehicle Maintenance Co. Limited is owned at 50% by Alstom Group and is consolidated by equity-method.
[2] Changchun Alstom Railway Vehicles Company Limited is owned at 50% by Alstom Group and is consolidated by equity-method.
Alstom™, Orbita™ and Movia™ are protected trademarks of the Alstom Group