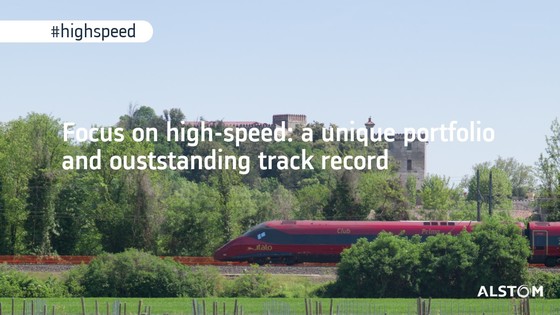 Focus on high-speed: a unique portfolio and outstanding track record
Almost half of the high-speed and very high-speed currently in commercial service around the world are made by Alstom. Our outstanding track record and unique portfolio makes Alstom the world leader of high-speed today.
We caught up with Simona Perissinotto on our technology and portfolio, our leadership position as well as our latest innovations towards affordable, healthier and accessible high-speed rail with best in class passenger experience.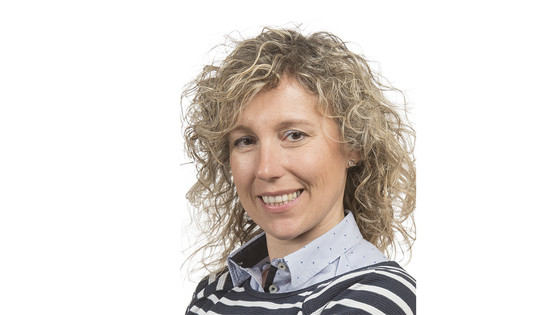 Simona Perissinotto is bid support director for the Mainline Platform, responsible for bids and tenders for all Alstom's high-speed and very high-speed products at a global level. Based in Hennigsdorf, Berlin, she joined Alstom in 2019 and has over 20 years' experience gained working in Europe, the US, Asia and South Africa in the engineering, construction and rail industries. When not at work, she likes cheering on her daughters in swimming competitions, trying gourmet restaurants with friends and studying for her MBA.
Connect with Simona on LinkedIn
What makes Alstom's technology outstanding?
It's true that we have impressive experience, knowledge and history in high-speed trains. Our track record – for example, we have sold 530 Pendolino trains that are in service in 15 countries – means it's no surprise that Alstom technology is so outstanding. We have a global footprint in Europe, North America and China and our high-speed trains are fully interoperable; today crossing 19 European borders, and can be fully winterized as proven in the Nordics.
Recently with Avelia Horizon, we were able to develop the lowest 'total cost of ownership per seat' train with the most comfort and the most advanced passenger experience, which is the result of a number of technological improvements that we have embedded in our products. For example, on Avelia Horizon we managed to increase passenger area by 20% and reduce energy consumption by 20%
The short answer to this question is people: with the right people on board, nobody can stop us. The results are evident – with the right team, the right processes, the right strategy at the organisational level, you're going to achieve impressive results.
530
Pendolino trains have been sold
15
in 15 different countries
20%
more capacity for passengers in the Avelia Horizon
20%
less energy consumption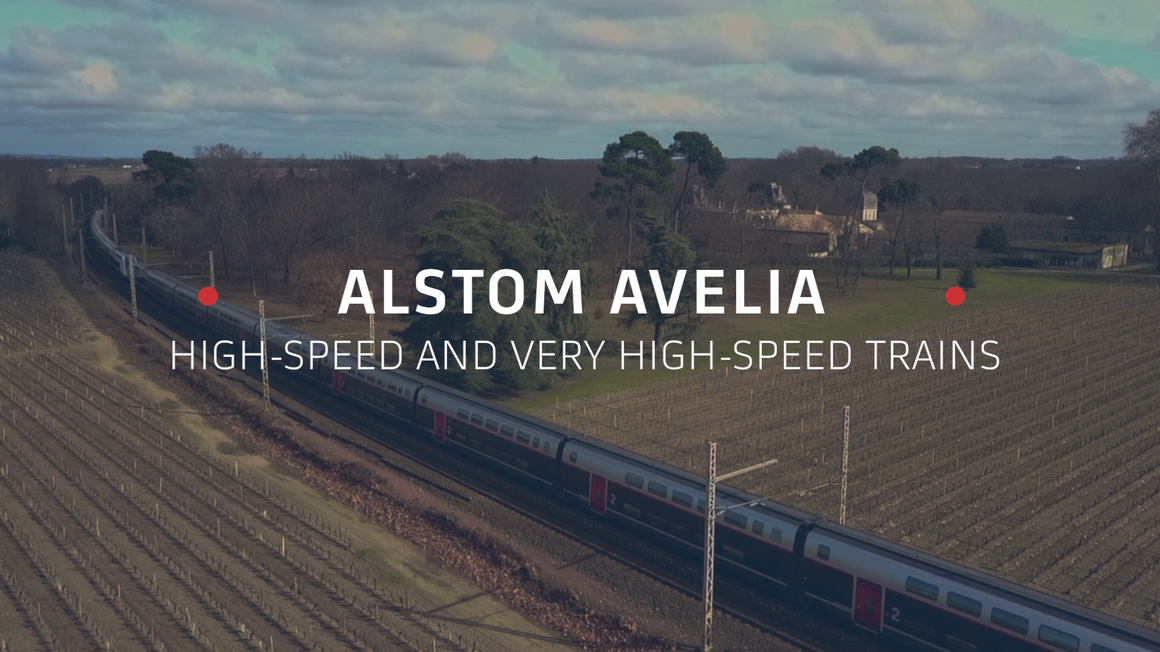 Alstom Avelia high-speed and very high-speed trains
What value does the new combined high-speed train portfolio give to our customers?
With the merger of these two giants, we have a huge portfolio to use and exploit. Learning from each other, we can really combine knowledge, experience, innovation and ideas to develop further. Now, in the two segments, high-speed and very high-speed, we are covering pretty much everything from 200km/h speeds onwards, which answers all our customers' needs in terms of capacity, journey time, time to market, financing, localisation, accessibility, connectivity and passenger experience. We are clearly the market leader, both in terms of market share and our offering.
Inclusivity and adaptations to include all travellers is becoming increasingly important as travel with high-speed grows. What are Alstom's main advantages?
This is becoming a key winning factor and a high focus area for Alstom because the aim is to be an inclusive company, to provide accessibility, comfort, and an easy experience to everybody. We have developed our products to give people with limited mobility a complete and autonomous access to the train, in a safe way, so they can enjoy the full experience on our trains. We have designed solutions – in cooperation with associations of people with limited mobility – such as smooth ramps and autonomous internal lifts in the trains. We continue working at ideas to achieve equal levels of comfort and accessibility, so everyone has full and autonomous access and exactly the same experience as others.
"With the right people on board, nobody can stop us. The results are evident – with the right team, the right processes, the right strategy at the organisational level, you're going to achieve impressive results."
How do you see the future of high-speed trains, which challenges are facing us?
For us, it is about transforming challenges into opportunities and new adventures for everybody: customers, suppliers and our colleagues working all together. Especially for high-speed, we have a bright future considering the significant investments planned to develop the railway sector further. Today, over three billion passengers travel on high-speed trains each year and 563 km of high-speed lines are currently under construction in North America, and approximately 3,000 km in the Middle East. Across Europe, the EU aims to double high-speed rail traffic by 2030, constructing 2,400 km of new high-speed lines. High-speed trains are the most sustainable way to connect capitals and countries as they have lower land occupation than roads, the lowest energy consumption and the lowest CO2 emissions, compared with cars or air. Let's not forget that it is also the safest means of transportation.
The COVID-19 pandemic has shown the essential role played by transport and the social, health and economic costs when free movement of people, goods and services is severely constrained.
In the context of the recovery from this crisis, mobility is called to answer a "build back better" mission, to which high-speed rail will contribute, with trains that are available and affordable, healthier, more accessible for people with reduced mobility or disabilities, and highly digitalised to offer passengers an immersive experience.
What are a few of your favourite initiatives that you are working on?
Firstly, there is the convergence of product portfolios. We are carrying out a benchmark exercise on all our products in the high-speed segments, such as Avelia Pendolino and Zefiro Express. This is a shared discovery process and absolutely a once-in-a-lifetime chance to understand and compare everything to make the best of our new joint portfolio of high-speed trains. Another project is the development of Avelia Horizon in La Rochelle in France and Avelia Liberty in our Hornell plant in the US, and, from the work on these two products in the very high-speed segments, we have the reference solutions ready, off-the-shelf, to offer to our customers, and to promote very high-speed mobility at a global level.