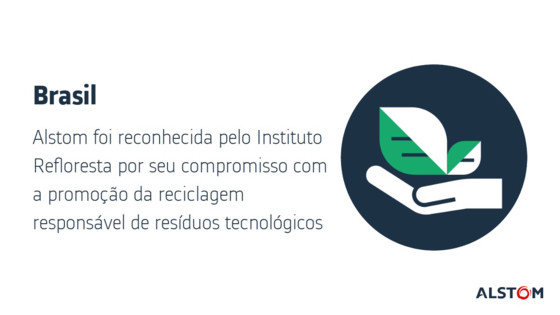 Alstom recognised for its promotion of environmental protection through waste recycling and reforestation activities in Brazil
Press releases and news
27 Jul 2022
Alstom recognised for its promotion of environmental protection through waste recycling and reforestation activities in Brazil
São Paulo, July 27, 2022 - Alstom, a global leader in smart and sustainable mobility, has been recognised by Instituto Refloresta for its commitment to promoting responsible recycling of technological waste. The company promoted the recycling of more than 6 tons of scrap and remaining IT/Telecom materials from the facilities of its former industrial unit Lapa. The action was carried out in partnership with Manureversa, a company specialised in the management of this type of waste.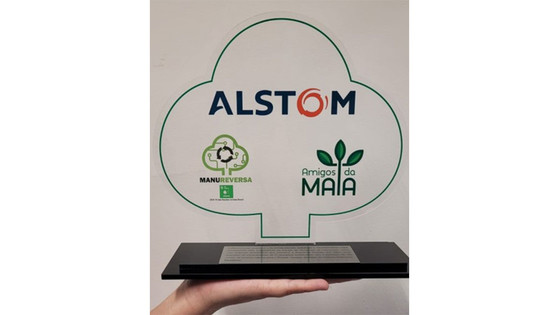 After separation, inventory and destruction of the components, Manureversa carried out the sale of raw materials and the subsequent proper disposal of waste. The company maintains a partnership with Instituto Refloresta, an organization that promotes forest production, conservation and restoration, which planted 180 native tree seedlings, resulting in reforestation of a total area of 960m2.
"Alstom actively participates in the development of infrastructure in Brazil, contributing to social progress, always respecting the environment and promoting actions that impact the reality around it. Wherever the company is present, it collaborates with partners in sustainable development projects with a focus on technologies, training, job creation and environmental preservation," said Ana Caiasso, Director of Communications and Corporate Social Responsibility for Alstom in Latin America.