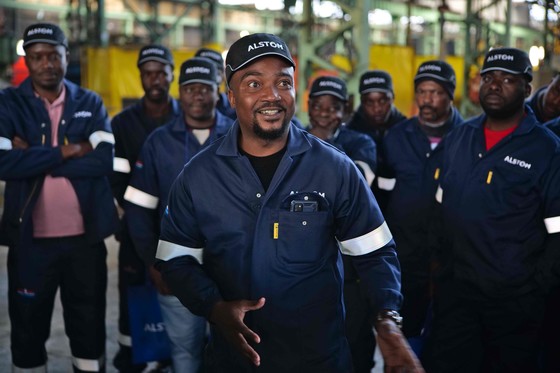 Alstom to produce locomotive car body shells in South Africa
105 jobs and local expertise saved following acquisition
Johannesburg, 13 September 2022 – Alstom has expanded its manufacturing capabilities in South Africa through the acquisition of assets for the manufacturing of car body shells from TMH Africa. Alstom sourced car body shells for its electric TRAXX locomotive project with Transnet before the company filed for business rescue.
Through this acquisition, Alstom welcomed all 105 employees and retained the expertise in the country. The local manufacturing of car body shells represents a key milestone as Alstom grows its portfolio of products and expands its geographic footprint in Southern Africa.     
"We are pleased to diversify our manufacturing capability and continue to offer great value to our customers. Retaining the skills and knowledge to produce locomotive car body shells locally, is in line with our long-term growth strategy to introduce much needed state-of-the-art freight solutions​ to the rest of the Southern Africa market.  Alstom has more than 150 years' experience in locomotive design and manufacturing. Our locomotive portfolio is the broadest in the industry and covers most electric and hybrid markets worldwide," said Bernard Peille, Managing Director of Alstom Southern Africa.  
Alstom™ and Traxx™ are protected trademarks of the Alstom Group.