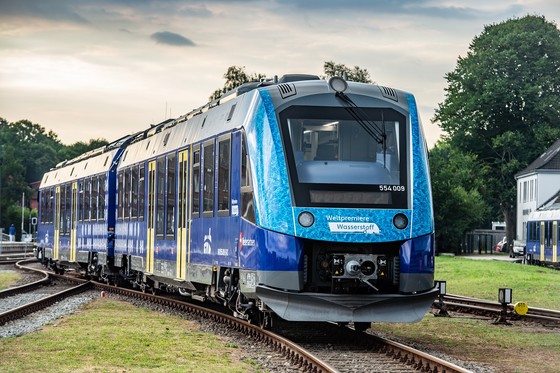 Coradia iLint: a revolution in rail technology
Hydrogen fuel-cell technology is coming of age in the rail sector, heralding the start of decarbonisation of the entire industry. Andreas Frixen explains how we got here and where we are going next.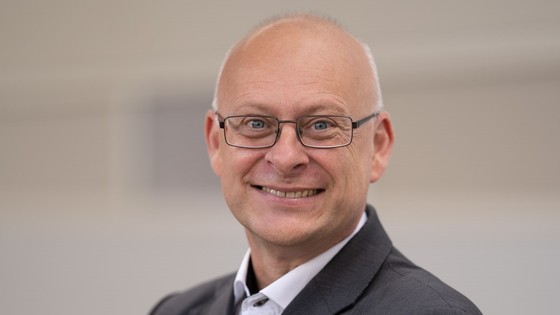 Andreas Frixen is Product Director for Green Rail Solutions. Within the Regional Platform, he is responsible for Alstom's first hydrogen and battery trains, anticipating the future needs of customers, alongside following all current projects and tenders. In his spare time, he enjoys music, photography and travel. Based in Germany, Andreas remembers his time living in Australia fondly and is looking forward to revisiting the country in the near, post-Covid future.  
Connect with Andreas on LinkedIn  
What does the recent delivery of 14 Coradia iLint trains to German operator LNVG mean for the railway industry?
It is really a big step forward, a step into the future of emission-free and sustainable transport solutions. It's the first time ever that hydrogen fuel-cell trains are entering commercial operation in a 'serial' mode, and these Coradia iLint trains will be in operation for the next 30 years.  
The beauty of hydrogen technology is that operators can run the trains like they did before – a 'drop-in' replacement for diesel. Diesel trains operate over 600 or 800 kilometres a day and then refuel at the end of the day. You can do that with a hydrogen train as well. You don't need to make any infrastructural changes; you just need a hydrogen refuelling station instead of a diesel one. 
Our hydrogen-powered Coradia iLint is now in serial production for two customers in Germany. Tell us more about the recent improvements.
We've learned a lot from the operation of the two pre-serial trains and transferred our experience into the new serial trains. For example, we've improved the traction performance, mainly the acceleration, as well as the passenger experience, making the trains more comfortable, with better air conditioning and connectivity. 
Maintainability is one of the focal points, and together with our fuel cell supplier, we have improved the fuel cells both to increase performance and reduce maintenance hours. Energy management has been enhanced in general, optimising the collaboration between fuel cell, battery, as well as the traction and auxiliary system. 
What were the success factors in making the Coradia iLint the first hydrogen-powered passenger train in commercial service?
To go back in history, in 2014, we were thinking about the future of diesel trains, and it was already clear that there was a demand for reducing emissions and for more sustainable transport solutions. Our experts began investigating different technology possibilities and we found that hydrogen could be a viable solution. Some of our main customers really liked the idea of finding an alternative, so they were motivating us. In Germany, at that time, and still today, there was a political environment that was open to innovation, and we were supported by the government.  
In 2016, we were able to present the first pre-serial train at Innotrans. Public transport firms liked it and we signed letters of intent with four PTAs, saying that if we developed such a train, they would have a high interest in buying it. That really helped us to make progress. Then there was the dedication of the development team itself. This small team wanted to do something sustainable, something revolutionary or 'railvolutionary', if you like. All these things have led to our success today. 
What are the advantages of the Coradia iLint and its hydrogen traction?
The first and most obvious fact is that this is a zero-emission train, with no harmful emissions. The only exhaust it has is water and water vapour. This gives the fuel-cell trains a real advantage over diesel trains. Also, compared with diesel trains, there is no internal combustion engine, which means you have much less noise emissions and don't have vibrations. This not only benefits the operator but also the passengers on board. 
There's also another technology which can be used on non-electrified lines: the battery train. Hydrogen fuel cell and battery technologies are complementary and there's a market for both. Battery trains are more suitable for networks with shorter non-electrified sections or partial electrification, whereas the hydrogen fuel-cell train is a good solution for lines and networks where you have longer sections without electrification. The Coradia iLint has a range of 1,000 kilometres, so it can operate for a day or two without refuelling, whereas battery trains need to recharge more regularly during the operation. It's a matter of which technology suits the needs of the customer best.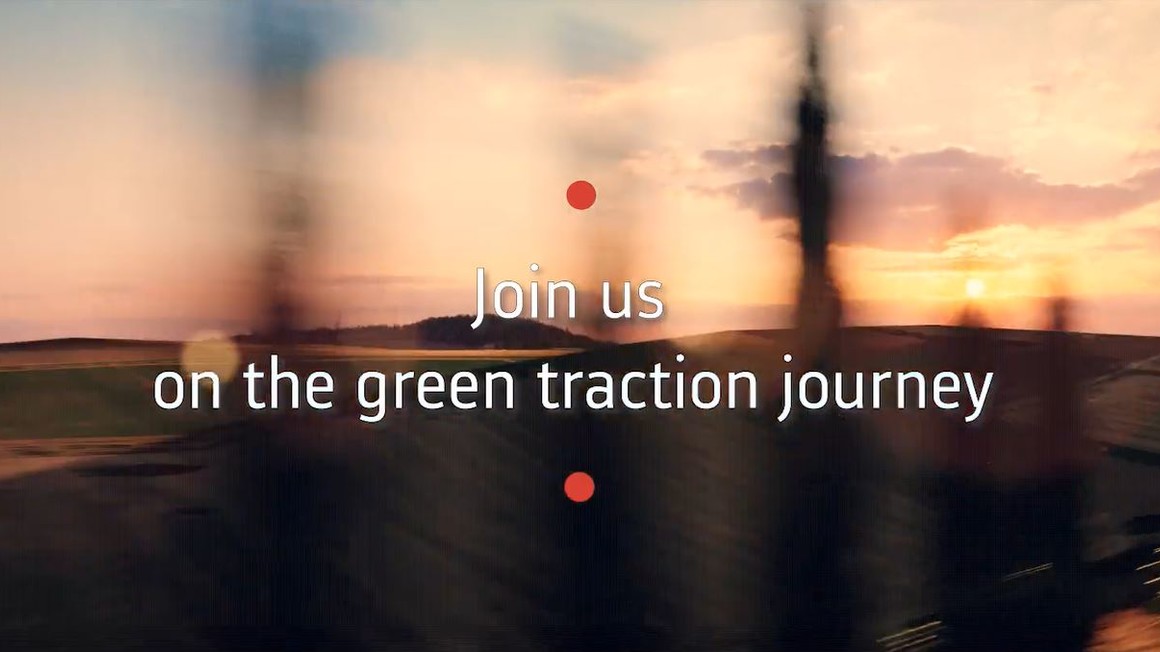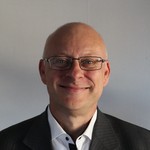 Andreas was onboard our recent distance record on the Alstom Coradia iLint for a Tech Talk. Watch his live interview from the train.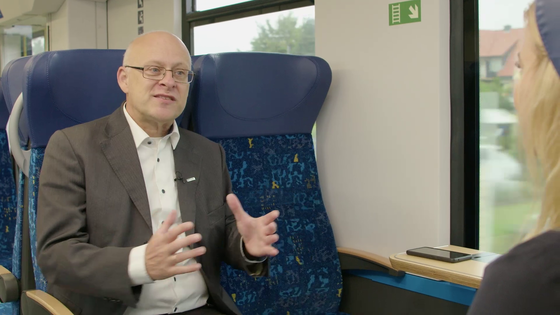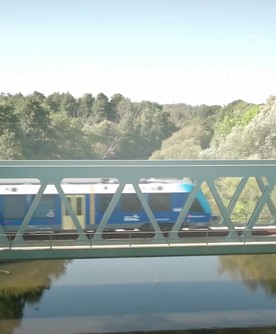 Alstom Coradia iLint distance run
On Thursday, 15 September 2022, the Alstom Coradia iLint, the world's first hydrogen train successfully traveled 1,175 km without refueling its hydrogen tank.
Read more
Before summer, the Coradia iLint finished successful demonstration runs - which country is next in line?
The Czech Republic and Slovakia were the latest. And we had quite an extensive programme in which we've run the trains in different locations and countries: Germany, the Netherlands, France, Sweden, Poland and Austria – lots of cities and lots of attention from the public. It has been a mix of demonstration runs – short events – and real passenger operations, where states or provinces have watched to see if the Coradia iLint would be a suitable solution to replace diesel trains. 
If you bring the train to the people and show them on their own network, in their own cities that it works, they believe it. When it's there they trust it works. With a new technology, people need to see and experience it to know that it works and that it's safe. 
We have more demonstrations in the planning and we are also preparing two or three years of operation of both of the pre-serial trains on a private network in the west of Germany.