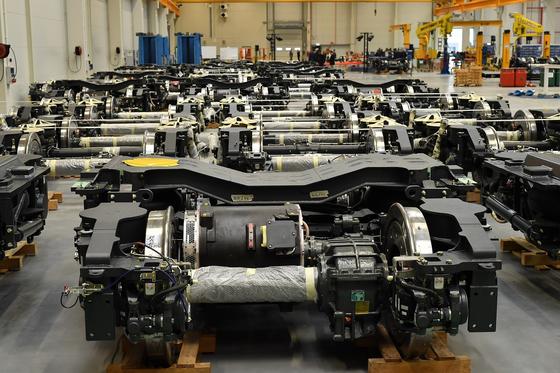 Alstom with the world's largest portfolio of components for the rail sector
A train typically has 30,000 individual article numbers, from bolts and washers, up to sophisticated digital systems.

In 2022 Alstom designed and manufactured rail components and solutions at approximately fifty sites located on six continents, including Poland.

Alstom's products and solutions are also used by other manufacturers in more than 40 countries worldwide.
11 January 2023 – Production of modern, low-emission rolling stock is a major technological and logistical challenge. With the broadest components portfolio in the industry, decades of experience, and a worldwide presence, Alstom offers the best solutions for sustainable transport. Approximately 25 – 30 percent of all parts used by Alstom in the production of rail vehicles are designed and manufactured in-house. These are key technologies in terms of quality, efficiency and innovation. As they define individual vehicles, they have a decisive impact on their final performance and differentiate them from the competition.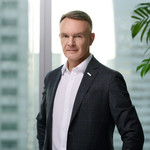 "Alstom has currently around 50 sites, located all over the world – in North and South America, Europe, Africa, Asia, and Australia. In these facilities, we produce bogies, drives and traction that moves the train, interiors, train control and information systems, as well as friction brakes. These are the critical components in reference to which we cannot be solely dependent on suppliers. Sometimes we acquire systems from suppliers who have specific know-how based on their experience in certain industries," says Sławomir Cyza, CEO and Managing Director of Alstom in Poland, Ukraine and Baltic States.
Technologies designed and manufactured by Alstom are also used by other manufacturers in over forty countries around the world. Alstom supplies customers not only with finished vehicles and systems, but also with components for vehicle manufacturers and providers of services, infrastructure and IT solutions. With a complete portfolio of technologies and solutions for rail, Alstom consistently invests in innovation, and is a global leader in battery, hydrogen and hybrid rail solutions. With a global reach, Alstom understands the end customer's country, their specific needs and often manufactures or services locally.
>40
countries use Alstom's products and solutions by other manufacturers
50 sites
for rail components and solutions located all over the world
30,000
individual article numbers in trains
In 2022, Nadarzyn in Poland appeared on Alstom's global map of production sites. Production of bogies for regional trains, metros and trams was launched there. The new site will employ 200 people. The cost of the investment will be more than €10 million. In the near future, the site will also service bogies for high-speed trains (up to 250 km/h). It will be the first service centre of this type in Poland. All Alstom sites in Poland employ more than 4,000 people. This makes Alstom the largest employer, as well as the production and export leader in the Polish rail sector.
Alstom™ is a protected trademark of the Alstom Group.