Introducing Alstom Innovia: Efficient solutions for urban and airport transit
Alstom's Innovia™ product range represents the mass transit solution for airports, rapidly growing cities and dense urban areas: quick, cost-friendly realisation times, small to high passenger capacities, eco-friendly vehicles and slim infrastructures for seamless insertion into the cityscape. We had a chat with Paloma Moran, VP Urban Platform at Alstom, about all the things this product range has to offer.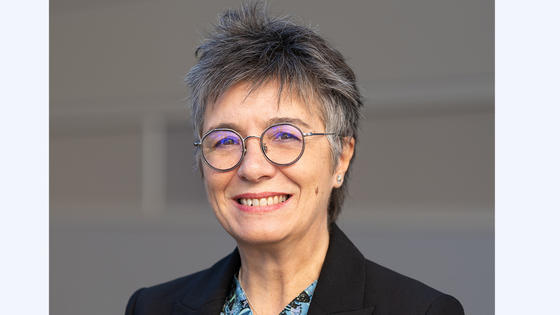 Paloma Moran, VP Urban Platform at Alstom, has been with the company for over 25 years, working in a variety of departments from tendering to product development, quality, components and rolling stock. She is Spanish, has an engineering background and loves working in multi-cultural environments. Outside work, she relaxes by reading and regularly runs 15km to clear her head. She considers it a privilege to work in sustainable transport, and only wishes she had more time to devote to thinking about the future of urban transportation and how to make it further benefit people and the planet.
Connect with Paloma on LinkedIn
Innovia solutions – what are they exactly ?
The Innovia train family consists of two solutions: automated people movers (APMs) and monorails. Both are fully automated and driverless, come with their own dedicated infrastructure and provide connections above and away from the city, namely urban areas and airports.  
APMs are ideally suited to airport contexts, "from city to sky", covering short distances between terminals or from airport to metro terminus. The trains are made up of single cars that are coupled together, which gives a lot of operational flexibility: at peak hours you can couple extra cars to increase capacity up to 900 passengers per train. People movers can operate elevated, at ground or underground, whereas the monorail's infrastructure is entirely elevated, giving its passengers a unique travel experience across the city. Two days ago, I heard a customer comparing it to a flying carpet! 
The first monorail was developed for Walt Disney World in Florida around 40 years ago, for leisure, but now it is a serious means of transport because it is easy to build and install while offering comfortable mass transit capacity for city travel (from 270 to 1,150 passengers per train). The monorail is a fixed unit, with walk-through interiors for greater passenger comfort in cities, where journey times tend to be slightly longer. Monorail infrastructure – concrete pillars and a beam – has two advantages: firstly, you don't need to disturb the city – for example you can install the pillars in the middle of an avenue; and secondly, it is quick to manufacture, because you can make the pillars off-site. 
How do Innovia solutions differ from automated metros or light rail, and what advantages do they have?
Unlike most metros and trams, Innovia solutions have always been fully automated and driverless. This allows for shortest headways and highest availability rates, making them ideal for environments with changing capacity needs and shorter travel times – like airports, for example. 
Unlike most metros and trams with metal wheels, Innovia solutions are fitted with rubber tyres, which not only makes them quieter to operate but lets them tackle tighter bends (curve radii up to 22m for APMs), and steep gradients (up to 6%), enabling seamless integration into dense areas. They offer small to mass transit capacities, meeting operational needs in-between light rail and metro lines.  
I might add that the monorail has less capacity than a metro, but it is ideal for existing cities where it is difficult to install new metros. For examples, in cities with fully developed infrastructures or hilly topographies, such as Sao Paolo, developing new infrastructure can be long, difficult and costly. This is where Innovia's lightweight infrastructure comes into its own. The pillars can be manufactured off-site, and there's no need to build any tunnels – just insert the infrastructure into the street. This avoids long-term disruption for the city's residents.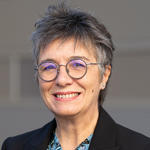 What differentiates you from your competitors?
As the largest private operator in North America, Alstom has vast experience in operating systems. Our experience with the Innovia product range goes back over 50 years – we installed the world's first APM system at Tampa airport (Florida) in 1971. Today, Alstom continues to lead the way in all fields: safety and security (as the only supplier to offer extra-wide emergency walkways for our elevated systems), reliability (our Innovia systems provide close to 100% availability, which is crucial, given that our APMs operate at 12 of the world's busiest airports!) and energy sobriety (our monorails are equipped with permanent magnet motors for optimal energy efficiency, and energy consumption is kept low by the optimised drive mode provided by automatic operation).  
Alstom is a turnkey provider. This means we are uniquely placed to accompany our customers from beginning to end by offering fully integrated turnkey systems, from design to installation, testing and commissioning, with full system operations, maintenance and comprehensive cybersecurity systems.  
Last but not least, we now offer our state-of-the-art Innovia APM R vehicles as a replacement of the first generation Innovia APM fleets. The new vehicles are designed to run on existing infrastructure, allowing airports and cities to protect and extend their original system investments while upgrading passenger comfort and energy efficiency.  
50+
years of experience in design, build, maintenance and operation of automated systems
≈100%
system availability
40+
Innovia APM and monorail systems delivered worldwide
How do Innovia solutions improve the life of passengers and residents?
We improve the lives of passengers and residents in multiple ways. Because of its elevated infrastructure, the monorail literally flies over the city, bypassing traffic congestion and greatly reducing travel times. For example, we reduced travel time from 2 hours down to 50 minutes bringing people from the suburbs into Sao Paolo on our monorail. 
We work constantly with our designers to adapt our systems to the multiple challenges of urban environments. Finding ways to preserve the privacy of people living along elevated tracks is just one example. In Singapore, our new APMs will be fitted with smart windows that automatically mist over whenever the train approaches close-by residential buildings. Innovia solutions also help to reduce urban noise levels: because they are fitted with rubber tyres, they are relatively quiet to operate. Finally, as I mentioned earlier, our short implementation times minimise disruption to city residents.