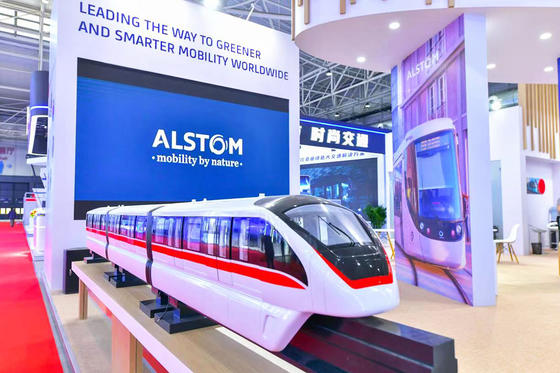 Alstom attends the International Metro Transit Exhibition & Forum 2023 (Beijing) in Qingdao and 1st China Metro Transit Hi-tech Fair
Press releases and news
27 Apr 2023
Alstom attends the International Metro Transit Exhibition & Forum 2023 (Beijing) in Qingdao and 1st China Metro Transit Hi-tech Fair
Alstom presents its extensive product portfolio, proven innovative technology, and green and intelligent transport solutions

Alstom, global leader in smart and sustainable mobility, will continue to deepen localisation in China, connect with the globe, and extend its business layout of the whole industry chain in China, facilitating China

'

s transit development
27 April 2023 – Alstom is participating in the International Metro Transit Exhibition & Forum 2023 (Beijing) and 1st China Metro Transit Hi-tech Fair, held from 27 to 29 April in Qingdao, China. Together with its Chinese joint venture, Alstom is presenting its extensive product portfolio, proven innovative technology, and green and intelligent transport solutions, demonstrating its vision of "leading greener and smarter transportation solutions" and its determination to power China's transit development.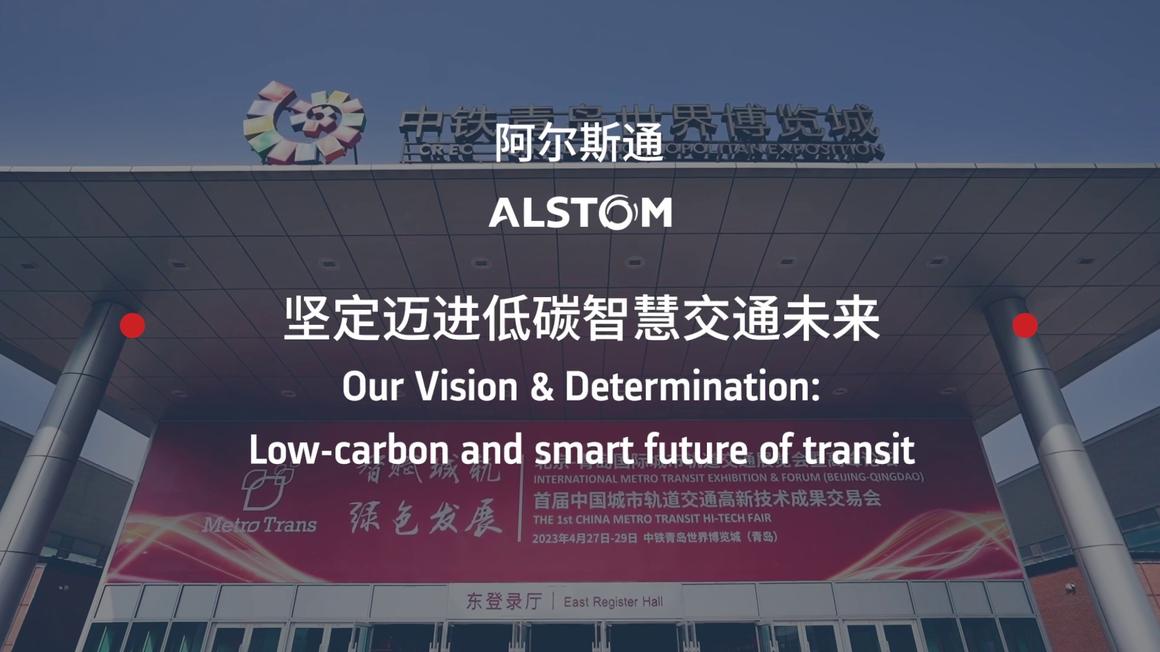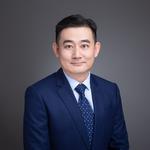 Rooted in China: working together for a successful cooperation
Ming Geng, Managing Director of Alstom China, was invited to the main forum and delivered a speech titled "Cooperation for a low carbon and smart transport future - Alstom China in Motion" , under the theme of Smart Urban Rail, Green Development, introducing its local roots strategy in promoting Alstom's sustainable development concept in China.
"Alstom is in a unique position to respond to the increasing need for sustainable mobility by providing a broad range of products and solutions, cutting-edge technologies and expertise, as well as extensive geographic reach As always, Alstom will carry out strategic cooperation with its Chinese partners to implement green and low-carbon development concepts in the whole business, and foster the development of green and sustainable transportation in China," said Ming Geng.
At the exhibition, Alstom signed a new contract. CRRC Puzhen Alstom Transportation Systems Limited(PATS[1]), a Chinese joint venture of Alstom, signed Cooperation Agreement on Rubber-tyre Rapid Transit System Project in Wuhu Economic Development Zone with the Management Committee of Wuhu Economic Development Zone, which will help Wuhu Transit accelerate its development in a smart and green direction.
During the exhibition, leaders of China Association of Metros and owners of major urban rail transit units visited Alstom's booth. Alstom's representatives introduced in detail to the leaders and experts presented the green and intelligent products that Alstom China offers to its customers under the company's strategic goal of being committed to providing sustainable transportation for users worldwide.
Technical support: Low-carbon and smart future of transit
During the exhibition, technical experts from Alstom's Chinese joint ventures were invited to participate in the main forum and sub-forums, sharing Alstom's latest technologies and solutions on topics such as coordinated rail transit development, technological innovation and practice, and having in-depth exchanges with industry counterparts and participants. Among them, CASCO Signal Co., Ltd. (CASCO[2]) delivered the main forum speech on the urban rail high-efficiency train control system, and PATS presided over a sub-forum of All Flowers Blossom Together: Coordinate Development of Medium and Low Volume Rail Transit, and made a technical sharing on Practice and Innovation of Medium and Low Volume Rubber-Tyre Rail Transit—Monorail, APM, RRT.
Alstom also showcased its latest urban rail transit solution and several representative products and technologies onsite, sparking widespread attention and discussion with its leading innovative capability. The products that caught people's attention were the Coradia iLint, the world's first hydrogen fuel cell passenger train; Citadis low-floor tramway system, which has already been in use in Shanghai and Chengdu's green and innovative transportation solution; and the latest generation of reliable and eco-friendly driverless Innovia APM technology which has been in operation in six major Chinese cities.
The latest generation of driverless Innovia Monorail technology was also a highlight of the booth. It is worth mentioning that Alstom INNOVIA Monorail made a surprise appearance on the spot, presenting visitors with world-leading solutions for medium and low-volume transportation in comprehensive cities. The actual vehicle and Alstom's monorail system technology are currently in use on Wuhu Rail Transit Lines 1 and 2. This technology not only exemplifies the concrete practice of intelligent transportation service in the future of the city, but it also transforms Wuhu City's landscape into a stunning sight thanks to its design that balances environmental protection and aesthetics.
Guided by the Group's mid-term strategic goal of 2050, Alstom will keep developing its business layout throughout the whole industry chain in China, fully serve the Chinese rail transit market through joint ventures, and support the development of a low-carbon and intelligent future for China's rail transit sector.
Present in China for over 60 years, Alstom participates in the full spectrum of China's railway projects. Alstom in China now has a complete range of rolling stock (high-speed trains, railway passenger cars, locomotives, metro, automated people movers, monorail and trams), state-of-the-art components (traction systems, bogies, traction motors, dampers), customised services as well as infrastructure and signalling solutions.
Alstom in China has eleven joint ventures, and over 10,000 employees. Together, the joint ventures have delivered more than 6,000 railway passenger cars and 1,530 electric locomotives, more than 7,200 metro cars, over 800 monorail cars, 136 automated people mover cars, and 191 tram cars to China's growing rail transit market as well as to overseas markets. In China, Alstom also provides customers with a wide range of services solutions, from heavy maintenance to modernisations, and currently has more than 3,200 metro cars under maintenance contracts. It is a major signalling supplier to the Chinese high-speed network, and through its joint ventures, its signalling systems and propulsion equipment are utilised in more than 100 urban mass transit lines.
Alstom™ , Citadis™ and Innovia™ are protected trademarks of the Alstom Group.
[1] CRRC Puzhen Alstom Transportation Systems Limited is owned at 50% by Alstom Group and is consolidated by equity-method. The 50% share in net income of CRRC Puzhen Alstom Transportation Systems Limited is included into Alstom aEBIT.
[2] CASCO Signal Co., Ltd. is owned at 50% by Alstom Group and is consolidated by equity-method. The 49% share in net income of  CASCO Signal Co., Ltd. is included into Alstom aEBIT.