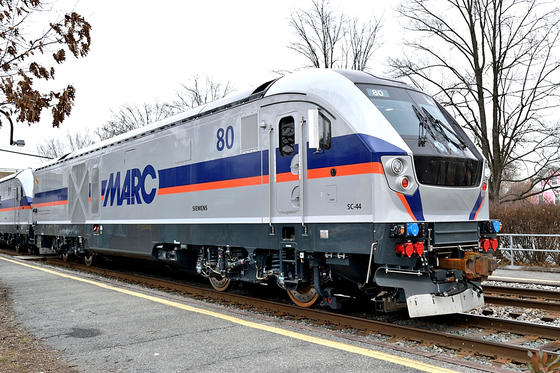 Alstom awarded operations and maintenance contract by Maryland Transit Administration
Press releases and news
07 Apr 2023
Alstom awarded operations and maintenance contract by Maryland Transit Administration
Download as PDF
Press contact - Samuel Miller
Press contact - Americas Region
Contract with extensions totalling up to €1.2 billion over fifteen years

Builds on long-standing collaboration in O&M, dating back to 2012

Scope includes addition of digital innovations aiming at developing sustainable and smart mobility
7 April 2023 – Alstom, global leader in smart and sustainable mobility, has been awarded an operations and maintenance contract by the Maryland Department of Transportation Maryland Transit Administration (MDOT MTA). The base term of the initial five-year contract[1] with an agency budget of around €367 million (US$ 401 million) allows for two potential extensions in 2028 and 2033, which together would carry the total value to around €1.2 billion (US$ 1.4 billion).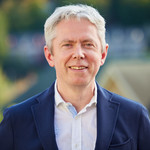 €1.2 bn
Contract with extensions totalling up to €1.2 billion
15 years
over fifteen years
This agreement follows the 2012 award of the previous services contract and calls for Alstom's continued operation and maintenance of the Maryland Area Rail Commuter (MARC) Camden and Brunswick Lines, which are 39 miles (63 km) and 74 miles (119 km) long, respectively.
Alstom will continue to be responsible for train operations, customer service, crewing, maintenance of the locomotives and railcar fleet, as well as station and facilities management. Alstom has acquired extensive experience and proven its expertise in maintaining MARC's mixed fleet – consisting of 42 diesel locomotives, 60 MARC II passenger cars, and 54 Alstom BiLevel coaches (MultiLevel II MARC IV coaches) – which includes daily inspection, equipment servicing, preventive and corrective maintenance at the Maryland Transit Administration's  MARC Train maintenance facilities.
Under the broadened scope of this new contract, Alstom will continue operations and maintenance of the Camden and Brunswick Lines. In addition to piloting a fuel-saving project, this new scope also features some digital innovations that align with Alstom's strategic plan to lead the way to smarter and more sustainable mobility.  
Digital Twin is a virtualization tool for facilities and equipment. It fosters efficiencies through reduced travel time, linked data and maintenance information, and enhanced training capabilities. 3D printing technology will be used to bring agility to certain maintenance activities and parts replacements. The Remote Assistance platform features connected glasses that will provide remote assistance, allowing real-time analysis and problem solving in the field by local and regional experts, regardless of location.
"We are delighted to have the opportunity to strengthen our long and proud relationship with the Maryland Transit Administration, and very proud of our performance since we initiated services in 2013," said Michael Keroullé, Alstom Americas President. "We look forward to serving MARC with the continued high-performance standards we have demonstrated in the past decade."
About Alstom Services
As the leader in rail services, Alstom delivers added value to customers every day, ensuring fleets run safely, reliably, and efficiently. With over 15,000 Services employees and 250 sites around the world, the Group has strong expertise and the largest global footprint, spanning over 40 countries. Alstom's extensive services portfolio covers the whole asset lifecycle, addressing the various needs of customers, with maintenance teams servicing over 35,500 vehicles worldwide. With smart and green mobility leadership, Alstom offers innovative digital solutions for maintenance optimisation and high-performing fleets, as well as green re-tractioning solutions to support customers with emission reduction objectives. 
With over 40 years of experience and a global system availability rate of over 99.5%, Alstom offers best-in-class system maintenance solutions, covering trains, signalling and railway infrastructure (track, catenary, power supply and telecommunications), allowing for greater system availability and continuous safe operation of all assets.
As the number one private operator in North America, Alstom offers a wide range of best-in-class scalable train operation solutions for both passengers and asset owners: from driver support to ticketing, scheduling, and time-table optimisation. The Group operates all types of fleets for Alstom and non-Alstom rolling stock, and offers both fully automated and manual train operations, with train crew and station staff optimisation. North America references include more than a dozen transit systems across the United States and Canada, on 35 sites, through its more than 3,800 dedicated Services experts. Its comprehensive services portfolio also includes modernization, parts, repairs, overhauls, and digital and support services.
As a mobility technology leader in the U.S., Alstom is committed to not only delivering safe and reliable mobility solutions but to also increase social equity and inclusion within the industry, and as such, works diligently with and develops local supply chains to develop regional economies.
[1] Booked during Q4 of the 2022/23 fiscal year ending March 31st.
Alstom™ is a protected trademark of the Alstom Group