Alstom to supply 34 Citadis trams and maintenance for Quebec City, Canada
A contract

[1]

to provide 34 Citadis trams and maintenance for 30 years with a total value of around €900 million (CA$1.34 billion).

A tram that will be adapted to the specific requirements of Quebec City, especially winter conditions.

A mobility solution developed in Saint-Bruno-de-Montarville and assembled in La Pocatière, Quebec.
25 April 2023 – Alstom, global leader in smart and sustainable mobility, has been awarded a contract by Quebec City for the supply of 34 Citadis trams for the city's tramway project. The contract, with a total value of around €900 million (CA$1.34 billion), includes the design and supply of the rolling stock and maintenance for a period of 30 years. The contract also includes an option for a maximum of five trains, including maintenance.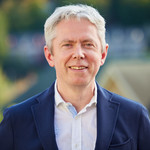 Quebec City will benefit from a proven and reliable mobility solution developed and assembled in Quebec. The trams will be developed by Alstom engineers based in Saint-Bruno-de-Montarville –Alstom's headquarters in the Americas located on the south shore of Montreal– and will be assembled at its La Pocatière plant in the Bas-Saint-Laurent region. The trams will be adapted to the climatic and topographical conditions of Quebec City. Comfortable, modern and spacious, the trains will be 100% electric and will run on a 19-kilometre long line that will form the backbone of an improved public transit network for Quebec City. The tramway will offer an attractive transportation alternative to alleviate road congestion, reduce the impact of mobility on the environment and air quality, improve the quality of life for residents and further enhance the attractiveness of Quebec City.
"We are very proud to have been chosen by the City of Quebec to supply and maintain the trams for this signature mobility project for the Capitale-Nationale region," said Michael Keroullé, President of Alstom in the Americas. We are honoured by the trust placed in us by the administration and elected representatives of Quebec City, and are committed to working in partnership with the City to offer a high quality and reliable product, a solution designed and assembled by our teams in Quebec, serving Quebec."
Alstom's Citadis product range is the reference for modern low-floor tram solutions. It is at the heart of many urban renewal projects around the world, offering an improved passenger experience, driver ergonomics and low energy consumption and optimized life cycle costs. To date, more than 3,000 Citadis trams have been sold to 70 cities in 20 countries around the world, including Canada.
As the leader in rail services, Alstom delivers added value to customers every day, ensuring fleets run safely, reliably, and efficiently. With over 16,000 Services employees and 258 sites around the world, the Group has strong expertise and the largest global footprint, spanning over 40 countries. Alstom's extensive services portfolio covers the whole asset lifecycle, addressing the various needs of customers, with maintenance teams servicing over 35,500 vehicles worldwide. With smart and green mobility leadership, Alstom offers innovative digital solutions for maintenance optimisation and high-performing fleets, as well as green re-tractioning solutions to support customers with emission reduction objectives.
With 1,800 employees spread across three main sites, Alstom is the only player in the rail mobility sector with expertise contributing across the value chain, from design to engineering, assembly to validation, and from operations to maintenance, in Quebec. The company is fully committed to expanding its local operations and offering its customers the most innovative and sustainable mobility solutions. The Quebec City tramway is fully in line with this approach. The Alstom team is proud to establish a long-term partnership with the City of Quebec.
Alstom and Citadis are protected trademarks of the Alstom Group
[1] Booking is expected in the second half of FY2023/24.