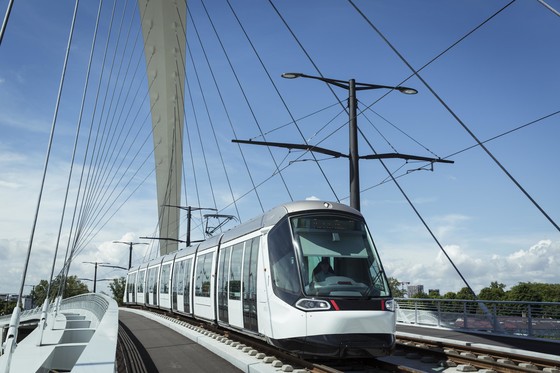 Alstom to supply new trams for the Strasbourg Eurometropole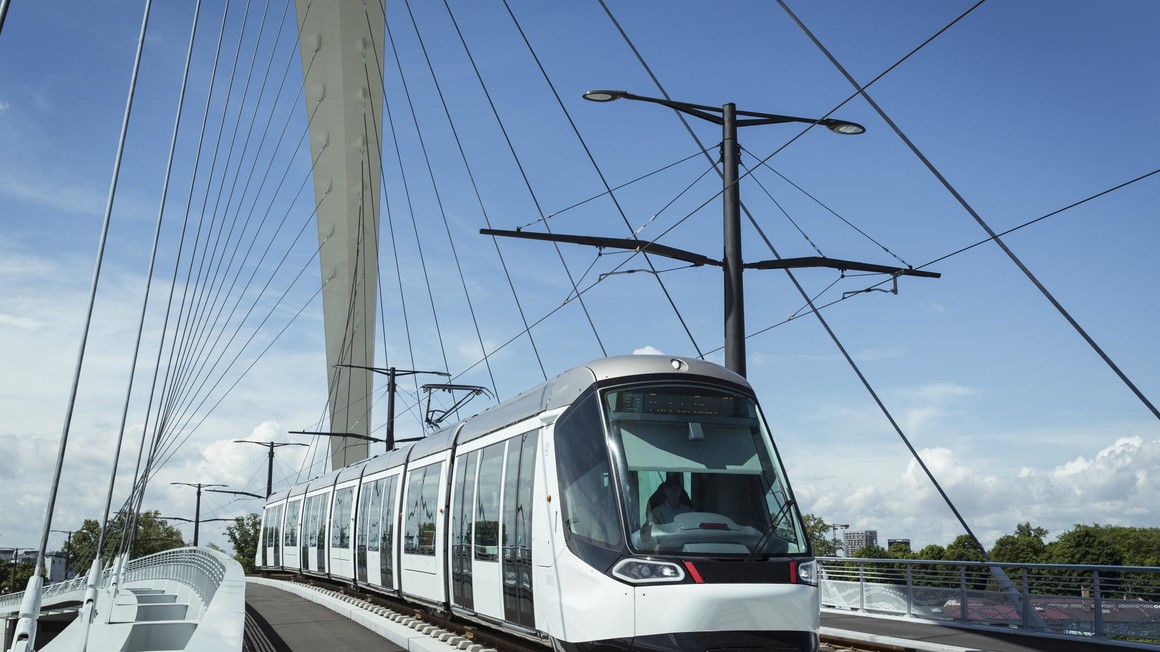 Alstom's Citadis tram on the le Beatus – Rhenanus bridge in Strasbourg. © Alstom/Arnaud Février
Download as PDF
Press contact - Corporate France & DACH region
Press contact - France Great East
The Eurometropole of Strasbourg and the Compagnie des Transports Strasbourgeois (CTS) have chosen Alstom for the acquisition of new generation trams.

The framework agreement awarded to Alstom is for 8 years and a maximum amount of € 250 million

[1]

which includes a minimum order of 22 trams.

These Citadis trams will reduce energy consumption by at least 20% compared to the current rolling stock.

 
19 April 2023 – Alstom has been chosen by the Eurometropole of Strasbourg and CTS to supply the new trams for the Strasbourg network. The first order will include 12 Citadis trams, with 10 additional trams to follow in a second phase. Other additional trams may be ordered during the 8 years of the framework agreement in order to meet the needs of the Eurometropole's transport offer. The first deliveries will take place in March 2025 and the trains will enter service at the end of the same year.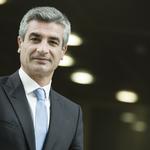 "Alstom is very proud to supply the Eurometropole's new trams and to participate in the development of a greener and more innovative urban transport network. These new energy-efficient trams will also provide greater comfort for passengers. We would like to thank the Eurometropole of Strasbourg and the CTS for their renewed confidence in our latest generation Citadis tram solutions," said Jean-Baptiste Eyméoud, President of Alstom France.
A focus on innovations for the well-being of travellers
With a length of 45 metres and a width of 2.40 m, the new Citadis trams have 8 double doors of 1.30 m per side, including at each end, to make it easier for passengers to get on and off. They have a capacity of 286 passengers and are equipped withglass-panelled doors to enhance the feeling of comfort and safety for passengers.
In compliance with the PMR (Persons with Reduced Mobility) legislation, the trams are equipped with door opening buttons at the correct height, wider seats and areas reserved for wheelchair users and pushchairs.
For a comfortable and safe journey, the trams are air-conditioned and equipped with a dynamic passenger information system as well as a video protection system. The trains are cross-border in nature and will be approved in accordance with BOStrab, the German federal regulation on the construction and operation of trams in Germany.
Energy-efficient and environmentally friendly trams
At the same time as providing an increased level of service and comfort for passengers, these Citadis trams will reduce energy consumption by at least 20% compared to the current equipment, thanks to new motorisation, efficient management of climatic comfort and 100% LED lighting. These trams are eco-designed, 95% recyclable and 99% reusable.
Trams with optimum availability
These new Citadis trams will also reduce maintenance operations by 30% during their 30 years of commercial operation. Maintenance requirements have already been taken into account with a reduced number of spare part references, improved accessibility of components and sensors distributed throughout the tram to allow for remote diagnosis of the equipment - thus anticipating and optimising periods of downtime and offering optimum availability for commercial service.
The contribution of French sites to the Strasbourg tram contract
Nine Alstom sites in France are involved in the manufacturing of these Citadis trams:
La Rochelle, for design and assembly,

Le Creusot, for the bogies,

Ornans, for the engines,

Villeurbanne, for on-board electronics and cyber security,

Aix-en-Provence, for the tachometric units,

Sens, Gennevilliers and Saint-Florentin, for brake discs and linings,

and Saint-Ouen, for design.
To date, more than 3,000 vehicles from the Citadis range have been sold by Alstom in 70 cities in 20 countries around the world (including 23 cities in France). Citadis trams have covered over 1 billion kilometres and transported 10 billion passengers since the first tram entered service in 2000.
[1] The firm tranche of the order will be booked during the 1st quarter of FY23-24 for an amount inferior to € 100 million
Alstom™ and Citadis™ are protected trademarks of the Alstom Group.