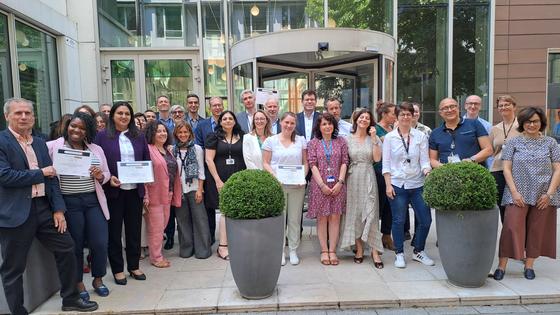 4Awards4Inclusion 2023: celebrating best inclusion practices at Alstom
For Alstom, Diversity and Inclusion (D&I) isn't just a business topic - it's essential. When companies embrace D&I, they create a culture that's more engaging, productive, and supportive. By promoting inclusiveness, we retain our employees and build a stronger team, ultimately leading to better results overall.
At Alstom, we believe that everyone deserves an equal opportunity to succeed and contribute to the growth of our company, and that our diversity and inclusion actions are crucial to our overall employee and company success. That's why for a second year in a row, best practices from employees all around the world are recognised in a special event called 4Awards4Inclusion.
This year, once again, more than 40 outstanding projects were submitted in four categories. A jury, consisting of Alstom Leadership Team members and HR representatives, selected the winners.
Advancing gender balance, Europe, Italy: Mind the glass ceiling

Launched in 2022, this management process gives talented women working in Operations more opportunities for career growth. An ambitious and tailored career path is designed for outstanding female employees, enabling them to take on roles one or two steps ahead of their current positions within the next three to four years.

Impactful external action, APAC, Australia: Aboriginal pre-employment programme

This programme provides Aboriginal and Torres Strait Islander participants with a partial qualification in the electrical and mechanical skills, along with hands-on work experience in the rail manufacturing industry. Trainees who pursue an apprenticeship will be granted credit for apprenticeship studies. This enables them to continue their educational journey towards a full qualification while gaining on-the-job experience. The programme also aims to develop employability.

Advancing disability inclusion, France, Villeurbanne: Disability, what are you talking about? Sign language in production

In the D&IS Villeurbanne workshop, to better collaborate with colleagues hard of hearing, the whole team in charge of manufacturing electronics products decided to learn sign language. Together, they have learned a significant amount of vocabulary relevant to their job and have also gained valuable communication skills.

Inclusive leadership DACH, Germany: The parents' get-together

To strengthen the bond between employees on parental leave and the company, the parents' regulars' table was set up in Salzgitter, Germany. At the biannual meeting, employees are informed about the current events onsite, the projects and changes in the company by the management, as well as about job offers by HR. Finally, there is an exchange on ways to increase the work-life balance for parents at the site.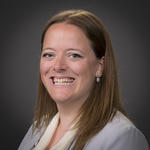 Special acknowledgement award
Apart from the 4 awards previously mentioned, the jury was highly impressed with an additional initiative and wishes to acknowledge it separately:
Special acknowledgement: UK&I - Alstom8 Diversity & Inclusion training programme
Deployed in 2022, Alstom8 is an internally developed package of eight online and offline training seminars. Each session, spanning two hours, is dedicated to a specific aspect of diversity and inclusion.
>40
projects were submitted
The award runner ups
While these projects have not been given victory this time round, they have been identified for their meaningful and measurable impact, as well as potential for further development in the future.
| | |
| --- | --- |
| Category | Runner ups |
| The Advancing Gender Balance ​Award | APAC, India: Renew – Return to work programme in India for female employees |
| The Advancing Disability Inclusion Award​ | AMECA, Israel: Disability is not inability |
| The Impactful D&I External Action Award​ | Europe, Belgium: Trainees from vulnerable backgrounds |
| The Inclusive Leadership Award | Americas, Able: Black history month celebration​ |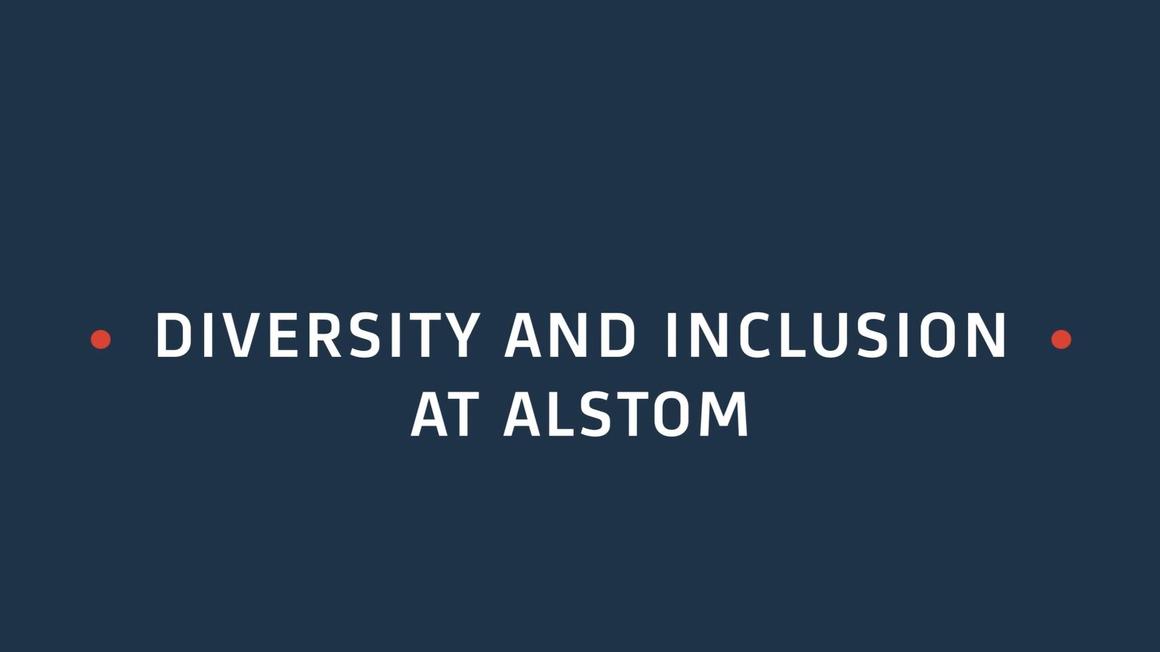 Hear from Matthew Byrne, our President Services Product Line and Global Lead for Diversity and Inclusion about D&I at Alstom.