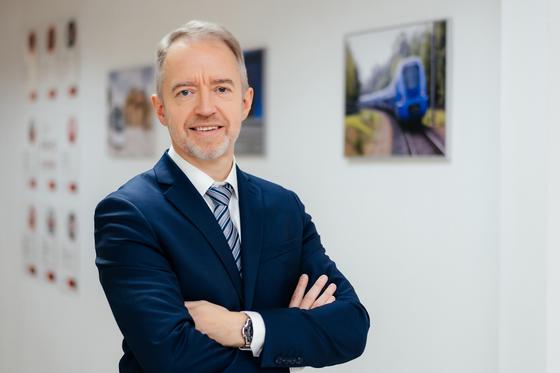 Alstom appoints Laurent Bazin as General Director for EKZ in Astana, Kazakhstan
Press releases and news
01 Jun 2023
Alstom appoints Laurent Bazin as General Director for EKZ in Astana, Kazakhstan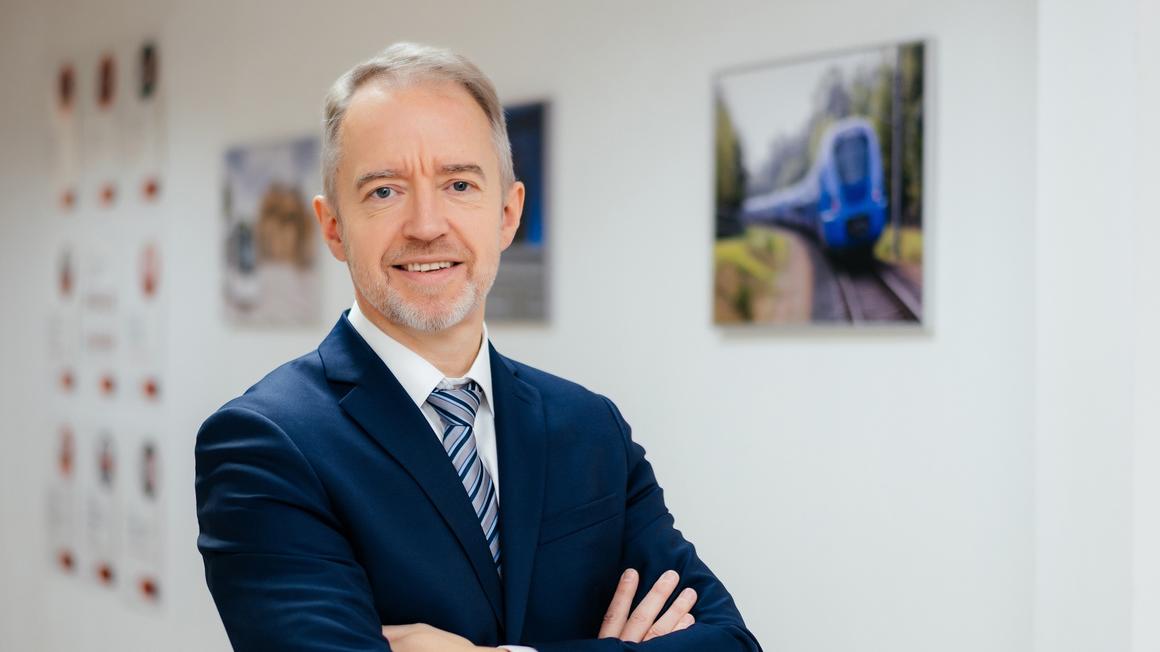 Newly appointed Laurent Bazin as General Director for EKZ in Kazakhstan.
The only manufacturing plant of electric locomotives in Central Asia
EKZ has already delivered 101 freight and 43 passenger locomotives to KTZ (Kazakhstan Railways) between 2012 and June 2023

EKZ completed to export 40 freight locomotives to Azerbaijan
1 June 2023 – Alstom has appointed Laurent Bazin as General Director for EKZ (Electric Locomotives Assembly Plant), based in Astana, Kazakhstan.
Laurent joined Alstom in 2002, since then he performed different roles and contributed significantly to the supply chain and procurement at the Alstom headquarters and the production site of La Rochelle. Prior to that position, between September 2016 and June 2023, Laurent worked as the Digital Transformation Director in AMECA (Africa, Middle East and Central Asia) and APAC (Asia-Pacific) regions and Supply Chain Director in Kazakhstan. He was also responsible for the transfer of traction and transformer technology to EKZ.
Laurent Bazin studied Civil Engineering at Lille University before getting his Mechanical Engineer Master's degree from Ecole Nationale des Arts et Industries de Strasbourg.
"I am honored to be leading EKZ in my new role and I look forward to continuing to position EKZ as an industrial leader in the mobility market. We are at a time when we urgently need to transition to more environmentally friendly mobility. I'm happy to make sure that our innovative solutions find their place in the expanding Central Asian region," said Laurent Bazin, EKZ General Director.
Alstom is present in Western & Central Asia with more than 1,000 people, three country offices in Kazakhstan, Azerbaijan and Uzbekistan, five depots, repair centre and two plants, EKZ in Astana for electric locomotives manufacturing and maintenance and production of on-board transformers, and KEP in Almaty to produce point machines.
Alstom™ is a protected trademark of the Alstom Group.