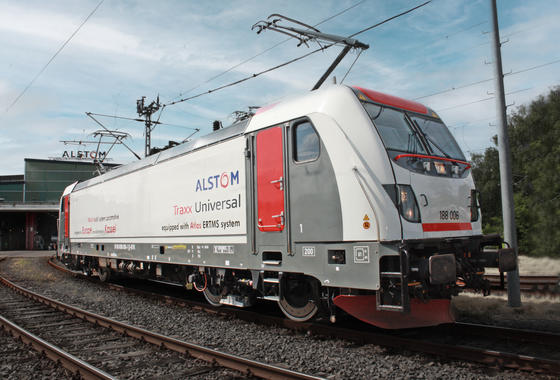 Alstom, Northrail and RIVE Private Investment sign a framework contract for 50 Traxx Universal locomotives including services
Press releases and news
29 Jun 2023
Alstom, Northrail and RIVE Private Investment sign a framework contract for 50 Traxx Universal locomotives including services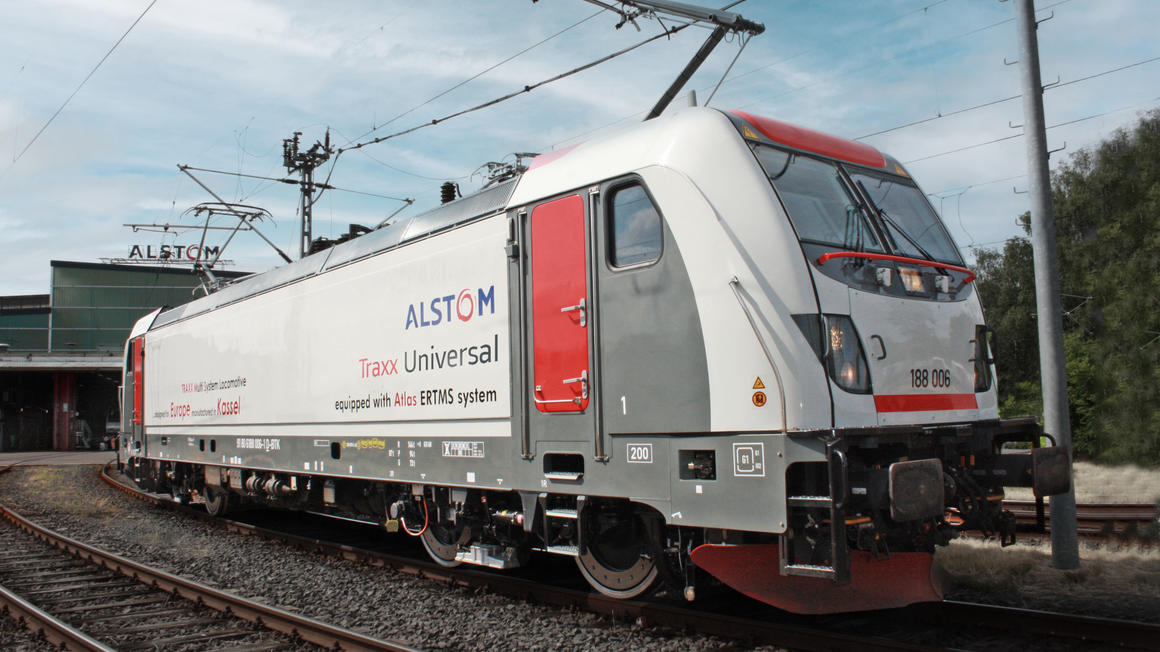 At the Kassel site in Germany, a Traxx Universal multi-system locomotive equipped with Alstom's ATLAS ERTMS system (©Imke Koch/Alstom)
First locomotives homologated to run at 160 kilometres per hour in the European corridor (Germany, France, Belgium, Luxembourg, Austria, and Poland)

Investment realised by RIVE Private Investment's transportation fund (RTAIF)

Northrail acting as asset manager and lessor for and on behalf of RIVE Private Investment
29 June 2023 – Alstom, global leader in smart and sustainable mobility, and Northrail AG have completed a framework contract for 50 multi-system Traxx Universal locomotives with a full-service maintenance package for up to 16 years. The investment was arranged and structured by Northrail for the Paris-based infrastructure investment company RIVE Private Investment (RIVE). Northrail will, on behalf of RIVE, act as asset manager and lessor of the locomotives.
The base order includes 15 multi-system locomotives and eight years of full-service maintenance. The maximum contract value amounts up to 370 million euro. Production will take place at the Alstom site in Kassel, Germany, and is scheduled to start in 2025.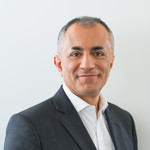 All locomotives will be equipped with ATLAS, Alstom's onboard solution for the European Train Control System (ETCS). The Europe-wide standardised train control system for seamless cross-border traffic enables higher speeds and frequencies on the railways. It saves time and energy and thereby enables an even cleaner freight transport.
Müslüm Yakisan, President of the DACH Region at Alstom, said: "The Traxx locomotives are an innovative investment in the future of rail transport. With more than 150 years of experience and worldwide references, Alstom is pleased to further contribute to the digitalisation and sustainability of rail transport. Given the long-term maintenance agreement, Northrail will also benefit from optimised and plannable life cycle costs as well as maximum availability of the locomotives."
Michael Trentzsch, Member of the Executive Board of Northrail, added: "With this innovative new multi-system locomotive, which in particular includes the homologation for France, we are very pleased to again being a first mover in the locomotive leasing industry. Thus, we very much look forward to receiving the first locomotive in 2025 and therewith further fostering our relationship with Alstom."
Camille Brunel, Partner at RIVE, declared: "This first order with Alstom is a testimony of our trust in Alstom's new products and innovation capabilities. This order made through our leasing platform established with our longstanding partner Northrail will further strengthen the rail strategy of RIVE. By supporting innovation and bringing efficient products to the operators, RIVE is actively contributing to Europe's energy and environmental transition policy." 
Alstom™, Traxx™ and ATLAS™ are protected trademarks of the Alstom Group.