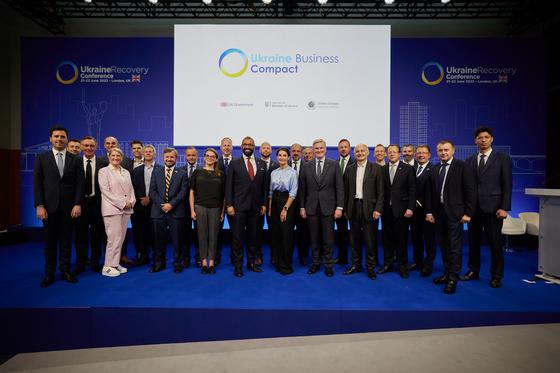 Alstom signs the Ukraine Business Compact to support Ukraine's reconstruction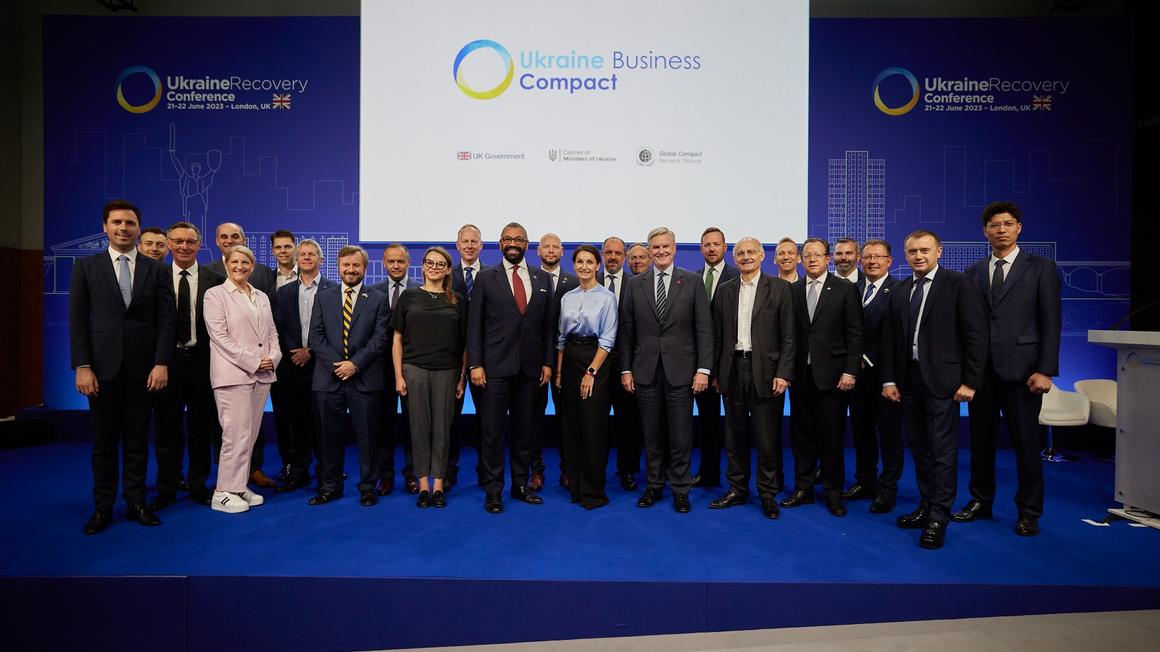 Business Compact was signed by Alstom's CEO and Chairman, Henri Poupart-Lafarge on a central level and by Sławomir Cyza, Managing Director of Alstom Poland, Ukraine and Baltic States
Alstom signed the Ukraine Business Compact and supports the Ukraine Recovery Conference in London

The aim of the Compact is to highlight business community's support for peace and reconstruction of Ukraine

At regional level, the initiative was signed by Sławomir Cyza, Managing Director of Alstom in Poland, Ukraine and Baltic States
21 June 2023 – Alstom, global leader in smart and sustainable mobility, has signed the Ukraine Business Compact and supports the Ukraine Recovery Conference held in London (United Kingdom) on June 21st and 22nd. The Group is committed to supporting the recovery and reconstruction of Ukraine, when the right time comes, by looking for opportunities to engage in trade and investment, peer-to-peer expertise sharing, pro bono work and various business initiatives.
Alstom aims to support Ukraine-wide development and growth by participating in reconstruction through further investments into Ukrainian operations, trade partnerships and infrastructural projects. Business Compact was signed by Alstom's CEO and Chairman, Henri Poupart-Lafarge on a central level and by Sławomir Cyza, Managing Director of Alstom Poland, Ukraine and Baltic States.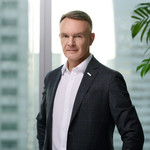 "We are honoured to be among the international community which is leading the support for Ukraine's recovery. At Alstom, we believe a vibrant private sector will help to drive Ukraine's reconstruction and ensure it can modernise and strengthen its business connections with Europe also through an effective & reliable transport network. It is particularly important for us here, as Ukraine's closest neighbour, with established economic relations and because we have large manufacturing sites, in Chorzów, Katowice, Wrocław and Nadarzyn, which can meet all key railway needs including rolling stock production, servicing of existing vehicles as well as signalling technologies," stated Sławomir Cyza, Managing Director of Alstom in Poland, Ukraine and Baltic States.
He added, "Out of our 4,000 employees in Poland, there are approximately hundred that are Ukrainian, many of whom have been working with us for years now."
The international Ukraine Recovery Conference (URC 2023) is taking place on 21 – 22 June 2023 in London. The conference is focusing on mobilising international support for Ukraine's economic and social stabilisation and recovery from the effects of war, including emergency assistance for immediate needs and financing private sector participation in the reconstruction process. URC 2023 is held jointly by the United Kingdom and Ukraine as a continuation of the cycle of annual events. The previous edition of the conference, which was held for the first time in the midst of the war, launched the Lugano Principles, which laid the foundation for the reconstruction process of Ukraine and united the world in its efforts.
2012
the year Alstom opened an engineering centre in Ukraine
123 km
long modernisation (Krasnograd – Lozovaja section) was Alstom's first project in Ukraine
≈100
Alstom employees in Poland are Ukrainian
Alstom has been present in Ukraine since 2012, with an engineering centre for Digital & Integrated Systems located in Kharkiv. The facility, dedicated to the development of modern rail traffic control solutions, employs over 35 highly specialised Ukrainian engineers. The office in Kyiv was established in 2018 to support rolling stock projects, including electric locomotives, and sourcing activities connected with local and international projects. The modernisation of the 123 km long Krasnograd – Lozovaja section (Kyiv – Donetsk line) was Alstom's first project in Ukraine. For years now the Ukrainian team has designed, manufactured, installed and serviced a broad range of rail traffic control equipment and has taken part in many projects, not only in Ukraine, but also in Azerbaijan, Turkmenistan, Uzbekistan, Kazakhstan, Mongolia, and Sweden.
Alstom™ is a protected trademark of the Alstom Group