Alstom, in collaboration with Schneider Electric, announces major solar Power Purchase Agreement in Spain
Press releases and news
10 Jul 2023
Alstom, in collaboration with Schneider Electric, announces major solar Power Purchase Agreement in Spain
Global transport leader Alstom has executed, with critical support from Schneider Electric, a 160 GWh/year solar Power Purchase Agreement in Andalusia, Spain

Announcement comes as Alstom emissions reduction targets validated by the Science Based Targets initiative

The project covers the equivalent of 80% of Alstom's electricity consumption in Europe
10 July 2023 –  Alstom, global leader in smart and sustainable mobility, and Schneider Electric, the global leader in the digital transformation of energy management and automation, have announced a significant new Power Purchase Agreement (PPA) focused on solar development in Spain. The 160 GWh/year solar farm project will cover approximately the equivalent of 80% of Alstom's electricity consumption in Europe. The solar farm is expected to begin operations beginning 2025, with the contract lasting 10 years.
The announcement comes soon after Alstom had its near-term emissions reduction targets validated by the Science Based Targets initiative (SBTi) as consistent with levels required to meet the goals of the Paris Agreement. The SBTi has validated the corporate greenhouse gas emissions reduction targets submitted by Alstom and confirmed that Alstom's scope 1 and 2 target ambition is in line with a 1.5°C trajectory.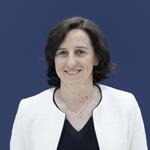 "As a world-leader in sustainable mobility solutions, energy transition and decarbonisation are intertwined with everything we do at Alstom. We are very proud to be taking concrete action to help develop renewable energy sources, and we are pleased to be leveraging Schneider Electric's leadership in such strategic purchase agreements," said Cécile Texier, Alstom Vice President of Sustainability & CSR.
Schneider Electric supported Alstom and its developer in the identification, negotiations and procurement of renewable energy project in Spain. Alstom and its developer also benefit from an attractive structure, under Schneider's advisory of the project, managing the strategy, and other ongoing negotiations throughout the total VPPA process.
This collaboration between Alstom and Schneider Electric will further efforts to deliver on Alstom's goal to accelerate decarbonisation related to energy consumption of Alstom facilities and sites in Europe. The agreement expands Schneider's continued commitment to the development of power purchase agreements within Europe, as the leading advisor in PPAs.