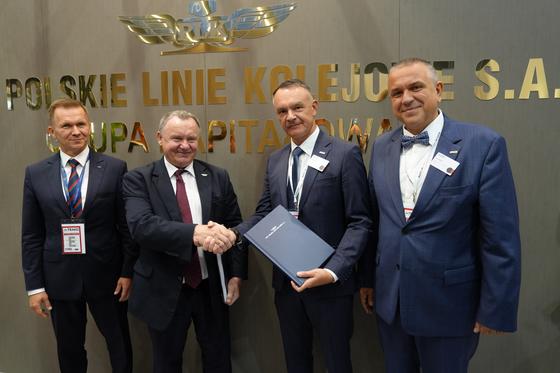 Alstom and Polskie Linie Kolejowe sign a contract for the service and maintenance of rail traffic control systems
Press releases and news
21 Sep 2023
Alstom and Polskie Linie Kolejowe sign a contract for the service and maintenance of rail traffic control systems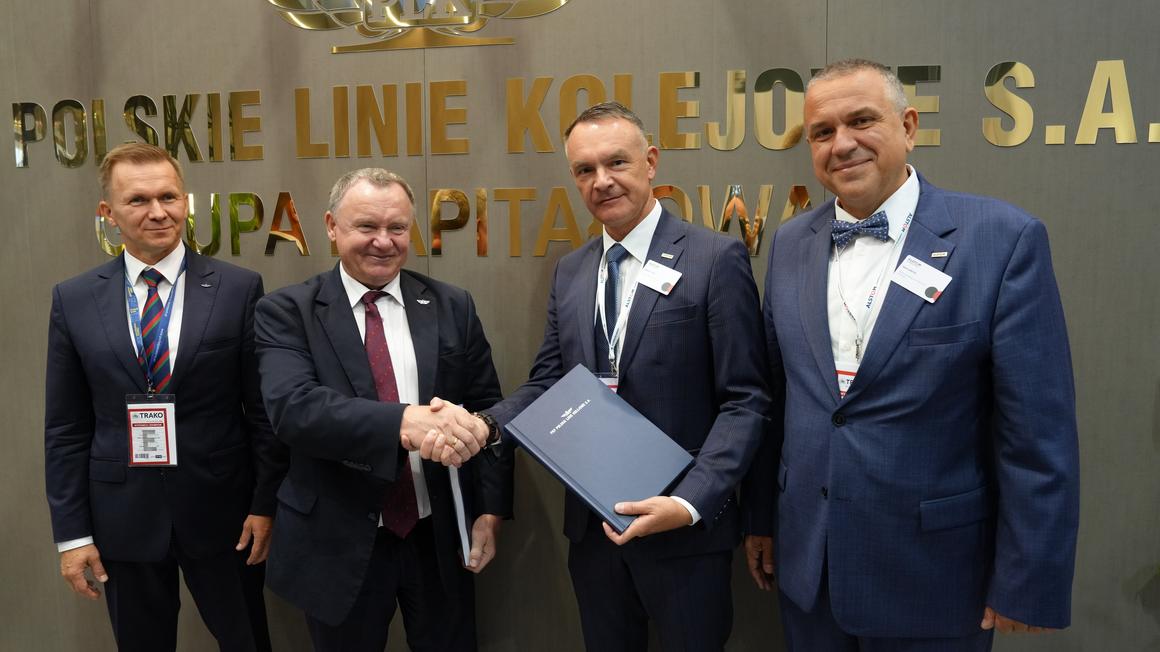 The signed contract for the supply of spare parts will be implemented in the years 2024 – 2027

Cooperation will enable continued activities related to the preventive and corrective maintenance of the railway traffic control systems

The implementation of the contract is significant, given an efficient and safe operation of train traffic in Poland
21 September 2023 – Alstom, a global leader in smart and sustainable mobility, and Polskie Linie Kolejowe (PKP PLK), the manager of the national rail network, have signed a contract for the service and maintenance of rail traffic control systems delivered by Alstom. The contract will be implemented until 2027.
Under the contract, Alstom will be a supplier of spare parts for railway traffic control devices, including relays, point drives, vacancy detection systems, crossing signaling systems and computer dependency systems. The contract will enable continuous implementation of activities related to the preventive and corrective maintenance of railway traffic control systems.
"The new contract is a sign of confidence in our state-of-the-art international standards and local engineering competence. As Alstom, we have been developing our know-how in rail traffic control systems based on the experience of the Katowice site. Last year we announced our intention to hire 150 software developers, testers and other IT experts. A part of them is already working on, among other things, the development of advanced systems for railway traffic management," said Adam Juretko, Vice President of Alstom Poland and Managing Director of Alstom ZWUS.
Alstom also carries out other service projects for PKP PLK, such as post-warranty service of computer equipment built on the entire PKP PLK network, or service of EBICab-2000 on-board equipment. The company is also responsible for service of trackside equipment for PKP PLK sites in Tarnowskie Góry, Opole, Kraków, Łódź and Warsaw.
Alstom is one of Europe's largest producers of rail traffic control systems and equipment. As the first in Poland deployed European Rail Traffic Management System (ERTMS) Level 2 on the majority of the country's main railway lines, as well as the control centre for Warsaw Metro. In addition, Alstom installed over 30 Centralised Traffic Control (CTC) systems, equipped over 200 stations with computerised interlocking systems and modernised over 1,700 level crossing systems.
Alstom™ is a trademark of the Alstom Group.