Connectivity solutions: Technology serving passenger experience and fleet management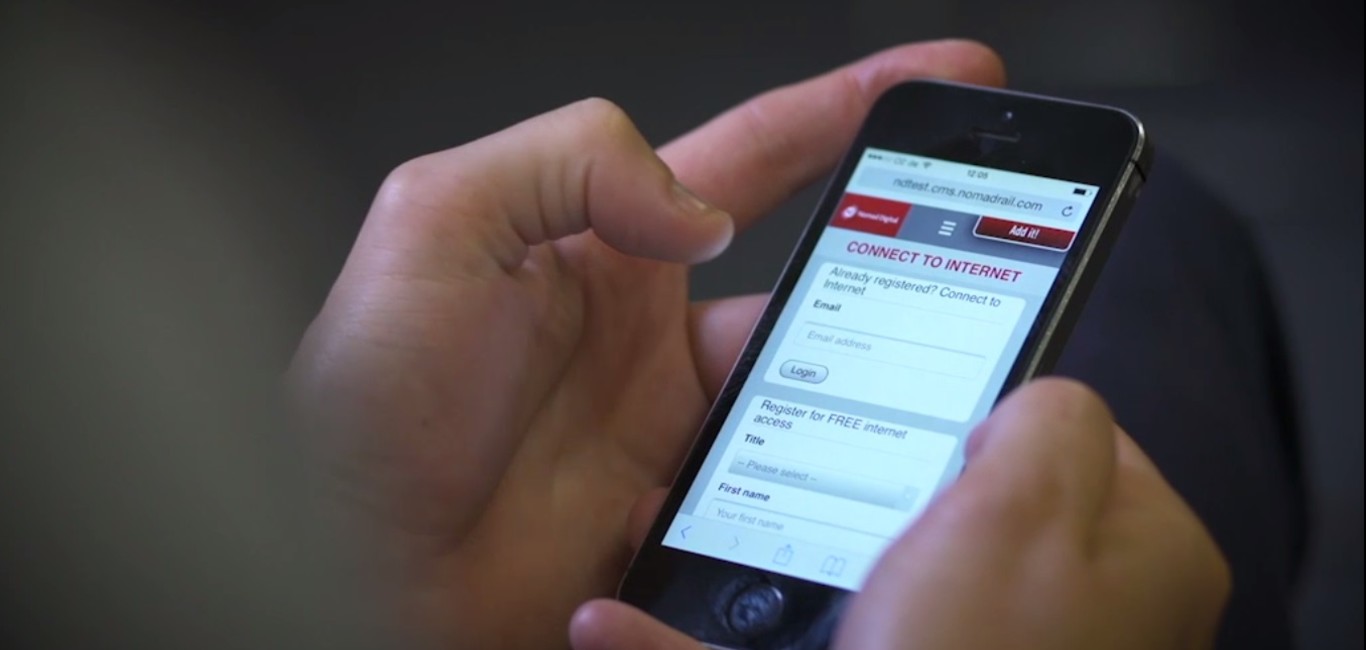 Connectivity solutions at a glance
More reliable internet, media and real-time journey information
Increased customer satisfaction
Improved fleet reliability, availability, cost efficiency and safety
Nomad, a wholly owned Alstom subsidiary, is the pioneer of the networked train – a shared and secure internet-standards-based network infrastructure - to which all authorised on-board systems and passenger devices may connect.
A robust, scalable on-vehicle network
Nomad's networking platform allows on-board devices to communicate with each other and with the outside world, while maintaining a secure separation between passenger-facing applications and the systems responsible for the safe operation of the train. 
A future-proofed platform
Scalability and flexibility are the cornerstones of Nomad's design, which ensures the capacity for future systems development, as well as incorporating the sophisticated needs for entertainment services and passenger information.
Convergence enhancing the passenger experience
Bringing together passenger connectivity, information and entertainment with predictive maintenance and fleet efficiency transforms a train operator's ability to improve its passengers' experience.
By achieving greater convergence between Nomad's connectivity platform and passenger information services, Nomad enables personalised journey information and bespoke sales services, simultaneously feeding information both to the train's screens and to passengers' own devices.
100
fleets equipped worldwide
20,000
vehicles equipped worldwide
2 billion
passengers served with infotainment each year