HAS at a glance
Effective noise and vibration attenuation
A cost-effective solution
Simplified installation, maintenance and replacement
In urban areas where vibrations and noise caused by the wheel-rail interface are problematic, the HAS solution provides optimal and cost-effective mitigation.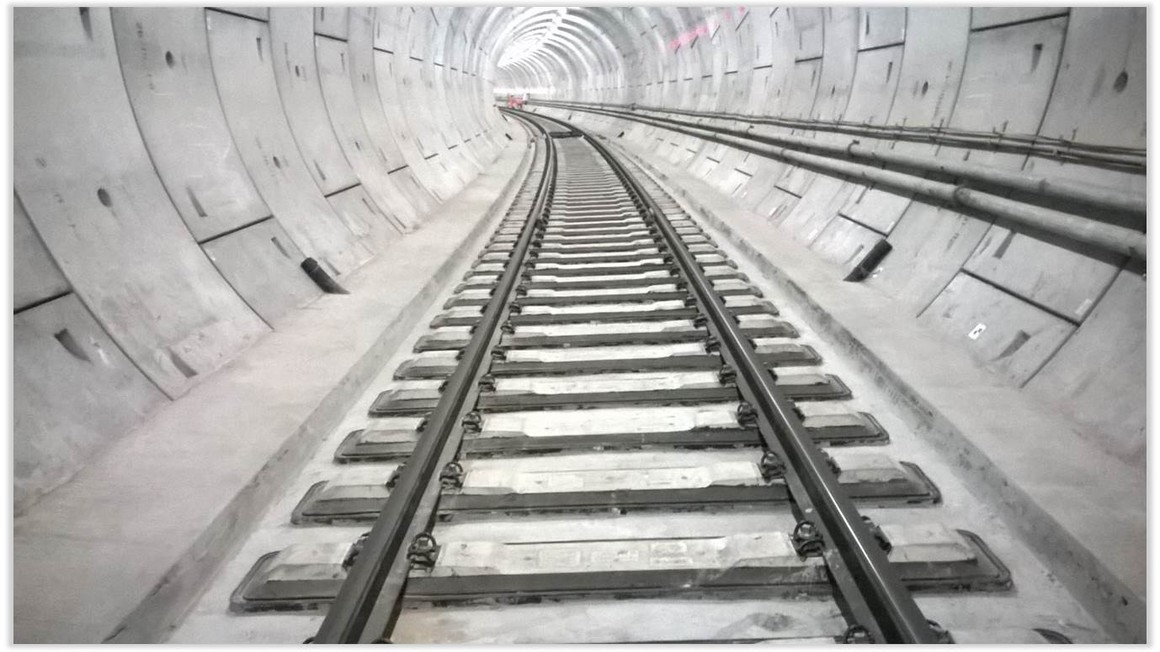 HAS: Efficiently attenuating track vibrations
Reducing impact in cities
The vibrations generated by train services can cause disturbances to sensitive urban sites such as hospitals, residential areas, historic buildings or entertainment venues. The HAS track solution, developed jointly by Alstom and Sateba (Consolis Rail) effectively reduces these impacts, also offering a number of advantages compared to floating slab track.
Ease of installation
HAS is made up of a heavy monoblock concrete sleeper on resilient pads placed in a rigid boot. These elements can be laid using the same equipment and at the same rate as conventional sleepered tracks, and up to ten times faster than floating slab tracks on bearing pads - a system which additionally requires a highly-skilled workforce. The upside for construction time and costs is evident.
Compact and cost-effective
In addition to these time-related advantages, HAS also requires less concrete than a floating slab solution. This compactness helps save 30cm of tunnel diameter and therefore costs. Furthermore, with straightforward access to the sleepers, they are easy to replace during night-time engineering works, thus avoiding daytime service disruption.
World-class results
The attenuation delivered by HAS is equivalent to that of floating slab track, all achieved at a lower cost. Small wonder that the UK government decided to adopt HAS for part of the emblematic Crossrail project, running beneath London city centre, which is due to open as the Elizabeth Line in 2018.
30%
reduction in construction costs
20+
dB vibration attenuation
5000+
HAS sleepers for the Crossrail project