X'Trapolis range at a glance
A range of solutions for all networks
Optimised passenger exchange
Enhanced travelling conditions
Energy efficiency
Alstom makes a key contribution to harmonious suburban development with X'Trapolis, a range of trains for efficient and passenger-friendly commuting.
Focusing on efficiency
X'Trapolis trains are designed with a clear and simple objective in mind: carry passengers to and from city centres rapidly and comfortably. They offer a standard top speed of 120km/h that be upgraded up to 160 km/h. Displaying capacities of up to 1,200 passengers in single deck models and 2,000 for double deckers, their wide doors on each car enable smooth passenger exchange, resulting in low dwell times and therefore shorter headways. This is a constant in all of its solutions, from the double deck X'Trapolis Cityduplex to the X'Trapolis Mega recently conceived for PRASA in South Africa.
Economical and sustainable
Offering a high performance traction system and regenerative braking, the X'Trapolis range constantly aims to reduce energy costs. Its lightweight carbodyshell additionally helps to reduce operating costs, all of this resulting in savings of up to 30% in energy consumption compared to similar older rolling stock.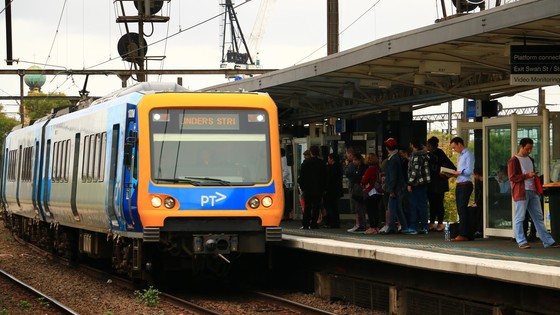 Comfort and information
Passengers are always central to our concerns at Alstom, so we have designed a passenger-friendly train using the latest information technology: real-time passenger information with station display and announcements, video surveillance, direct and indirect LED lighting, air conditioning and even Wi-Fi internet access. Thanks to the transport expertise acquired by Alstom over more than 30 years, X'Trapolis makes commuting a more pleasurable travel experience.
 
X'Trapolis cars sold to date