Asset life management at a glance
Extends rolling stock fleet lifespan
Reduces maintenance costs and energy consumption
Enhances reliability and availability
Green retrofit solutions for emission-free transport
With its long-standing experience as a system integrator, rolling stock designer and manufacturer, Alstom is a preferred partner for modernisation projects to extend the lifespan of rolling stock.
Bringing traction up to date
Many countries are under growing pressure to phase out diesel traction for cleaner and emission-free rail transport. However, many of the fleets currently in service are not old enough to be replaced. Alstom's green modernisation solutions enable diesel trains to be upgraded to dual-mode battery-electric or hydrogen-electric trains, providing a cost-effective way to capitalise on existing assets.
Green retrofitting benefits the customer by:
Meeting new environmental standards

Lowering energy consumption

Minimising noise

Decreasing CO2 emissions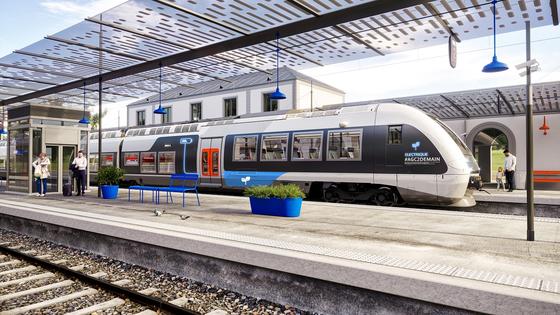 40
Alstom and customer sites in 17 countries
≤20
years of lifetime extension
5,000
train cars modernised
Performance enhancement
One of the main objectives of modernisation is enhanced energy efficiency, in areas where Alstom leads the way, often with contractual objectives which we fulfil and exceed. In addition to converted traction power (electric conversion or hybrid engines), Alstom can recommend and design low-energy-consuming subsystems such as intelligent climate control, LED lighting and driver advisory systems, all of which contribute to reducing consumption. Additionally, as a signalling expert, we can deploy new on-board and trackside signalling systems to contribute to higher service regularity.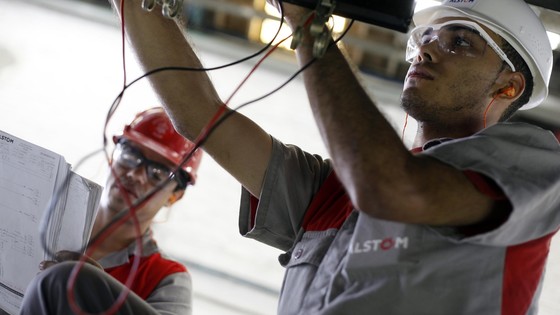 Passenger experience
Alstom's in-house design and styling teams, can design new rolling stock fleets, revisit train interiors, seats and passenger information systems for improved passenger comfort and also to upgrade accessibility in line with new standards. This new lease of life for your trains will result in higher passenger satisfaction at a lower cost than new rolling stock.
Local and tailored solutions
Alstom's extensive footprint around the world enables us to remain reactive and close to our customers throughout their modernisation project. We work closely alongside them to devise the most suitable solution according to their fleet and business objectives.