Propulsion at a glance
Extensive range of service proven solutions for all types of rolling stock
Worldwide footprint close to our customers
Tailored to operational requirements
A combination of innovation and experience
Efficiency, reliability and optimized cost of ownership
Alstom draws on its 50-year experience in designing and manufacturing propulsion systems and components for all brands of rolling stock irrespective of whether it is newly built or refurbished.
Latest proven technology
Rolling stock owners can count on Alstom's continuous research and development programs, supported by its long-standing experience and service feedback. Our propulsion solutions incorporate the latest semiconductor technology and benefit from our design and simulation tools and stringent validation procedures, ensuring that customers receive the latest proven technology to power both Alstom and non-Alstom trains.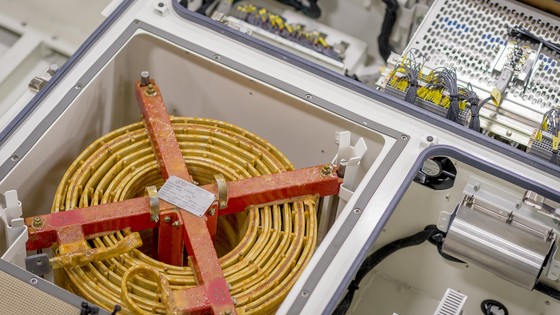 Dependability
Owners choose Alstom propulsion solutions safe in the knowledge that they have a flexible, knowledgeable and experienced partner with a proven track record in rolling stock and propulsion technology. Complying with the latest safety standards, Alstom propulsion components offer high reliability, efficiency and maintainability for worry-free and cost-effective operations.
For all vehicles and environments
Our traction systems, available for all types of rail vehicles, from trams to locomotives and from regional to very-high-speed trains, and for electric buses, are specifically designed for each type of vehicle and its specific operating conditions. Whether it's dealing with different voltage levels, catering for extreme temperatures or humidity levels, or fitting into specific spaces on vehicles for higher passenger capacity, our solutions are guaranteed to meet the requirements. 
Eco-designed / Green Traction 
Alstom's technology solutions are based on eco-design principles: low noise, energy efficiency (including, for example, regenerative braking, natural cooling) and low lifecycle costs. Also, in our continuous attempts to limit environmental impact, Alstom has developed low carbon alternative systems including hydrogen fuel cell-based traction systems, energy storage-based traction systems and all our products are highly recyclable.
trams fitted with Alstom traction systems worldwide
20,000+
metro cars with Alstom traction products
1,500+
regional and high-speed trains equipped
Contact us
Fill in the contact form below and your request will be sent to our dedicated team