Citadis Dualis at a glance
Modular and high-capacity with proven design
Seamless travel from suburb to city centre
Unrivalled passenger comfort and safety
Offering a new perspective on commuter travel, Alstom's Citadis Dualis is an efficient tram-train solution for suburb-to-city or suburb-to-suburb travel. It switches effortlessly between the passenger rail network and a street-level city tramway.
Multimodal by nature
To respond to the needs of passengers and public transport authorities for seamless mobility, Alstom presents its tram-train, Citadis Dualis. It can travel on conventional rail networks – generally in the suburbs of large cities - at speeds up to 100 km/h with stations spaced up to 5 km apart, before transitioning to a city centre environment on tramway tracks, with lower service speed and shorter inter-station distances. No need to change from a railway terminus to a tramway: the journey is smooth and uninterrupted.
In addition to this suburb-to-city centre configuration, Citadis Dualis can also be used in suburb-to-suburb settings such as in the Paris region, where tram-trains running on railway lines are currently transforming the face of commuter travel.
A double technical feat
To deliver this achievement, Alstom designed a vehicle specifically fitted to meet the dual specifications of railway transport and guided city transit and their respective track gauges, power supplies, safety requirements and even horns and headlamps. The result is transparent to passengers, who simply sit back and enjoy the Citadis experience.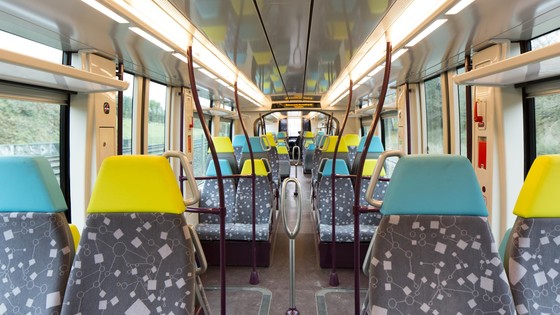 A proud member of the Citadis family
As with the rest of the Citadis range, Citadis Dualis is designed for modularity, offering clients a full range of alternatives in seat arrangements, door positions or exterior livery and with additional options such as toilets, window blinds and passenger infotainment and security systems. The low floor throughout provides optimal accessibility to passengers, while fixed or mobile steps help to bridge the gap between railway station platforms and the carbody. Finally, as safety is paramount, Citadis Dualis is homologated to new European standards in crashworthiness.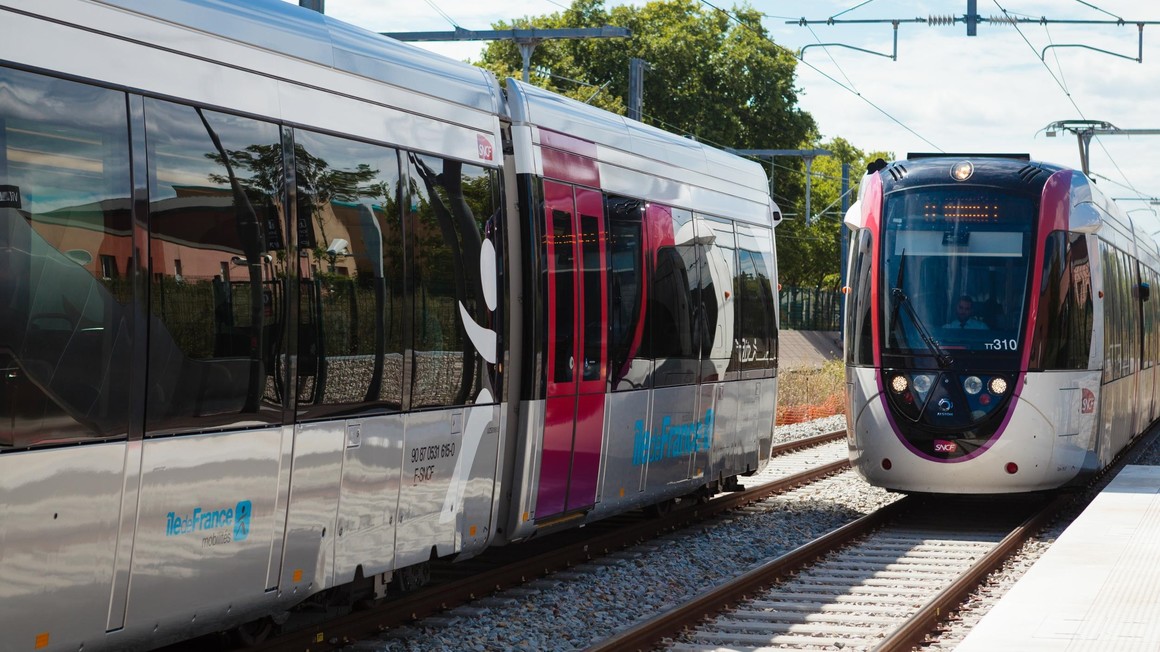 Citadis Dualis on line T11: interview with Alain Krakovitch, SNCF Transilien
passenger capacity (up to)
4
times quieter than motor traffic
10%
lower energy consumption and weight