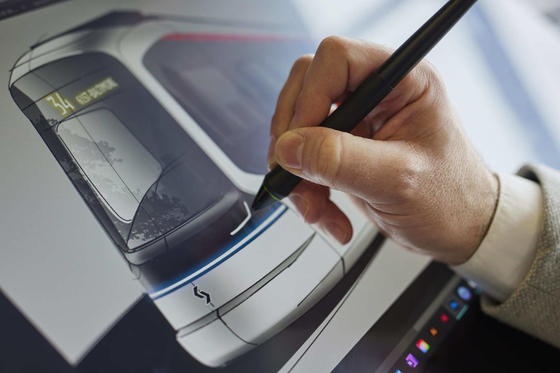 Inclusive, adaptable: a glance at Alstom's light rail solutions
With 8,000 vehicles delivered to 140 cities, Alstom's light rail platform is on a streak of success that seems to have lasted more than 30 years. We caught up with Julien Chauvignat on one of Alstom's most popular mobility solutions.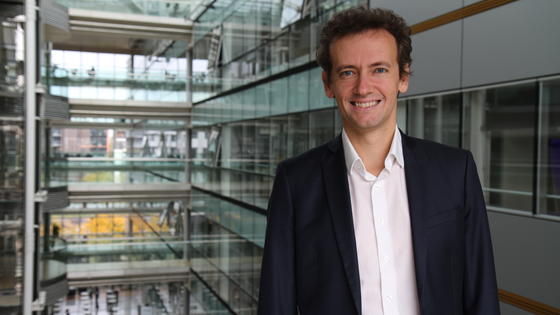 Before joining Alstom in 2014, Julien Chauvignat spent seven years in the company's former hydroelectric power plant business. Since then he's held various roles, working on turnkey and infrastructure for projects located worldwide, managing Procurement for the Europe region before becoming Vice President of Alstom's Light Rail platform in 2023. When he's not busy running the platform, Julien can be found discovering new countries, walking in the nice countryside where he grew up or enjoying the Parisian culture with its theatres and museums. Julien holds a degree in electrical engineering.
Connect with Julien on LinkedIn 
What makes our light rail offering stand out?
First, we offer a large portfolio of light rail vehicles (LRVs), which puts us in an ideal position to meet our customers' needs. Our portfolio covers articulated and multi-articulated trams and tram-trains in aluminium, steel or stainless steel, fully compliant with customer local requirements. We're capable of providing a solution to any city, anywhere in the world, that wants to acquire or renew its LRV fleet. You name it, we can provide it.
Second, our LRVs are the most comfortable, inclusive and accessible urban transit solutions on the market. They can be boarded at ground level and have full low floors, ideal for wheelchair users or people with prams or heavy luggage.
Alstom is the world leader in light rail, with 140 projects delivered worldwide. What's the secret of your success?
Our global presence, coupled with 30+ years of experience, is a strong contributing factor. Added to which, we're constantly challenging ourselves to offer our customers the most advanced products on the market. For example, our traction solutions, are unbeatable in terms of energy efficiency because they're based on relevant technologies such as permanent magnet motors, providing an incredible 15%-20% in energy savings compared to traditional technologies. You can see why our customers are tempted to buy our products!  We're also strongly focused on innovation to improve the passenger experience. For example, we offer wider corridors and fully customisable interior layouts, including LED lighting to guide passengers through and offer a warmer atmosphere aboard.
Of course, we also owe our success to the enduring appeal of light rail. These are systems that reach into the historic heart of the city, as well as connecting communities without having to build costly underground infrastructure - a big draw for customers. Catenary-free, our trams preserve architectural surroundings while providing fresh perspectives of the cityscape. Trams have become an integral, dynamic part of a city's visual identity. Just open a tourist brochure - I'm sure one of the first pictures you see will be a picture of one of our trams!
What innovative technologies has Alstom developed for the light rail platform?
Over the past 10-15 years, Alstom has developed the widest portfolio of catenary-free solutions on the market. This includes APS for continuous ground power supply and SRS for quick in-station charging for vehicles with short range on-board energy storage. We're also developing technology for long range on-board energy storage, based on next-generation batteries.
Alstom has also developed innovative bogie products and solutions for light rail which are part of the Flexx™ range. They enable higher passenger comfort (additional space, full low-floor) and provide improved energy efficiency (lighter weight) as well as reduced lifecycle costs (maintenance optimisation), whatever the type of line - already existing or newly-built, or market segments such as North American light rail vehicles.
Drawing on our experience in global system integration and after-sales services, we've also developed a range of innovative solutions to enhance vehicle integration and operation: HealthHub™ for connected maintenance services, Mastria™ for connected passenger information systems, and solutions for driver assistance, overspeed monitoring and collision avoidance: ODAS™ and COMPAS™.
Of all the light rail projects won by Alstom recently, which ones are you most proud of?
We are proud of every single order we receive. But of course the most recent orders are always the most memorable. I am extremely proud of our recent contract with SEPTA in Philadelphia, which represents Alstom's first ever tramway project in the USA. Hopefully this will be the first of a long series of light rail projects in the country. The trams will be produced locally, in full compliance with "Buy America" requirements.
Then there's TBB, our recent grouped order in France. This is a great example of what medium-sized cities can achieve. Instead of three separate tender processes, our three customers, Toulouse, Brest and Besançon, bundled their requirements into one tender, enabling each of the cities to acquire new trams at a far lower cost.
How do you see the future of light rail?
The market is very dynamic right now, so the future looks bright. Cities all over Europe and North America want to renew their fleets, with many more keen to join the club. Our customers want to offer the best for their passengers, with the most up-to-date products, improved passenger experience and greater accessibility. We're also seeing a growing interest in catenary-free solutions. The exciting possibilities offered by new generations of batteries will allow us to support our customers along this road.