Metropolis at a glance
Extensive track record
Wide range of options and customisation variants
Enhanced passenger experience
Latest innovation for energy saving and low lifecycle costs
With its extensive track record, large range of configurations, low lifecycle costs and keen focus on the passenger experience, the Alstom Metropolis is a standard setter in reliable and attractive metro trains.
Enchanting the passenger
A journey aboard a Metropolis train offers every comfort a passenger could wish for. Its wide doors and gangways offer optimal circulation, with spaces also set aside for passengers with reduced mobility. Large windows and glass doors give clear view of outside, while Alstom technology ensures a quiet and comfortable ride. Modern technology is deployed for the benefit of customers: real-time passenger information,  dynamic route maps, video displays, video surveillance, USB ports, advanced lighting solutions and even on-board Wi-Fi.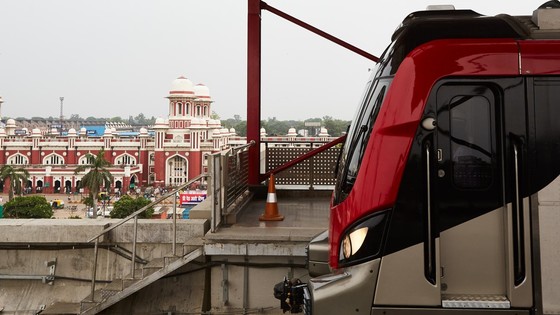 Versatility and adaptability
Operators and transport authorities are certain to receive exactly the train they need, as we can configure Metropolis precisely to requirements: length, width, seating arrangements. lts outer livery and interior design, coordinated by our in-house styling teams, can be adapted to reflect the image of the city served. The solution is fully scalable, capable of working in multiple units or being lengthened by adding additional cars. Metropolis not only operates in driver mode but also driverless, spearheading a growing trend for automatic train operation (ATO).
Operational efficiency
Alstom is constantly at the cutting edge of innovation to reduce energy consumption, and Metropolis is no exception. Initiatives include full electrical braking, light weight design, highly efficient power converters, regulation of climate control according to passenger load, and LED lighting. Metropolis displays low lifecycle costs due to extended maintenance intervals and easier maintenance, including predictive maintenance methods using our exclusive solution TrainTracer.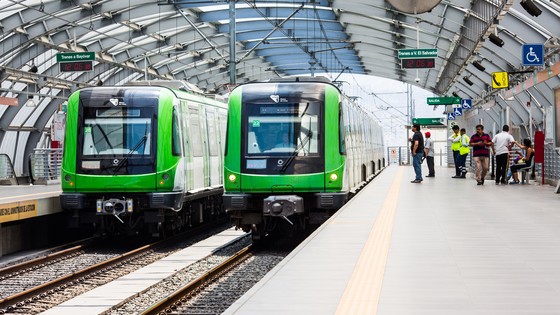 Close to customers
With 25 cities having ordered Metropolis cars, we can manufacture rolling stock in seven manufacturing sites around the world thereby maintaining close proximity and responsiveness with all of our customers. 
Metropolis cars sold around the world
380
driverless Metropolis trains sold since 1998
10,000
to more than 70,000 passengers per hour per direction