Prima H3 & H4 at a glance
High-performance shunting and works locomotives
A wide range of energy options
Reduced operational expenditure
Based on the Prima modular platform, the Prima H3 and Prima H4 locomotives offer optimal shunting performance coupled with world-class energy efficiency.
Energy saving
In addition to single and double diesel engine versions, Prima shunting locomotives offer alternative power sources: battery (Prima H3) for light and zero-emission shunting, hybrid (Prima H3 and Prima H4) for heavy-duty shunting, bi-mode (Prima H4) to switch between electrified and catenaryless lines, and bi-mode battery (Prima H4) which integrates the added benefits of battery power. This versatility makes for substantial reductions in noise and also carbon footprint – up to 6,000 tonnes/year at SBB Cargo. Even its diesel configuration offers high fuel efficiency:  in its single engine configuration, the Prima H4, with an optional stop-start system, achieves 15% lower fuel consumption than a traditional shunting locomotive, while both Prima H3 and Prima H4 offer exceptional autonomy.
Speed and traction
Prima shunting locomotives stand out through their higher operating speeds. The three-axle Prima H3 can run at up to 100 km/h and the four-axle Prima H4 at 120 km/h, compared with the 80 km/h of most shunters. This means that they can be integrated more easily into rail traffic for mainline services or transiting between sites. The tractive efforts of 240 kN and 300 kN respectively also provide better adhesion when moving off on a bend, as well as greater towing capacity.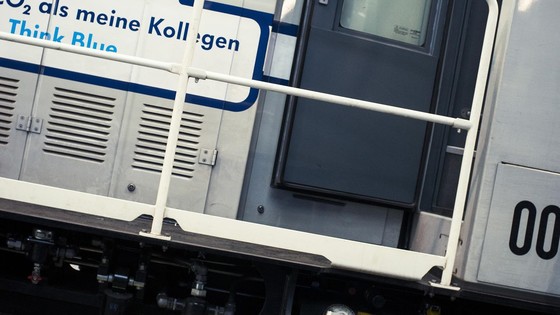 Leading life cycle expertise
Prima H3 and Prima H4 are supported by Alstom's long-standing expertise in total cost of ownership. Equipped with Alstom's condition-based maintenance solution TrainTracer, these locomotives offer savings of up to 14% on maintenance costs. Prima locomotives further benefit from a central service competence centre for first-rate client support at all times.
less diesel consumption (up to)
70%
reduction in pollutant emissions (up to)
10
years of experience in hybrid locomotives