Prima M4 at a glance
Optimal haulage with reduced electrical consumption
Freight and passenger versions
Easy and low maintenance
Supplied to Kazakhstan, Morocco, Azerbaijan and France
With a modular and adaptable design, the Prima M4 locomotive offers tailored solutions to both freight and passenger operators.
Conceived for versatility
Whether pulling passenger trains at up to 200 km/h or hauling freight at 140 km/h, the electric multi-purpose Prima M4 delivers high operational performances for all customer requirements. Designed for interoperability, it can adapt to a wide range of European railway regulations and environments, including signalling, safety and traction power. This is a key asset for the growth of cross-border rail freight anticipated in the coming years.
The advantages of modularity
A member of our Prima locomotive range which benefits from our 100-year experience in locomotive design, the Prima M4 is based on a flexible platform with modular architecture, offering the most up-to-date developments and solutions. Owners even have the opportunity of changing the locomotive's purpose from freight to passenger service simply by changing the bogie.
Reliable and available
The modular approach means that spare parts and maintenance are easier to manage, but the Prima M4 is a low-maintenance locomotive which can be equipped with TrainTracer and monitored on our HealthHub. Our expertise in maintainability thus improves the availability and reliability of rolling stock.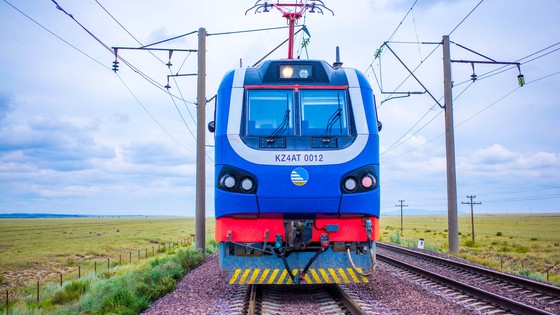 Driving in comfort
But we haven't forgotten an important aspect of the locomotive: the driver. The Prima M4 is especially suited to long-distance passenger or freight operations and the most extreme weather conditions. The large cabin is fitted with a range of optional features such as climate control, heated seat, cooking and storage space and a toilet on request. It can also accommodate the European Driver's Desk, offering the most user-friendly driver experience.
Prima M4 locomotives sold to date
4
categories of overhead voltage (adaptable)
-50°C
to +50°C of temperature range